How to destress yourself on the Wedding Day?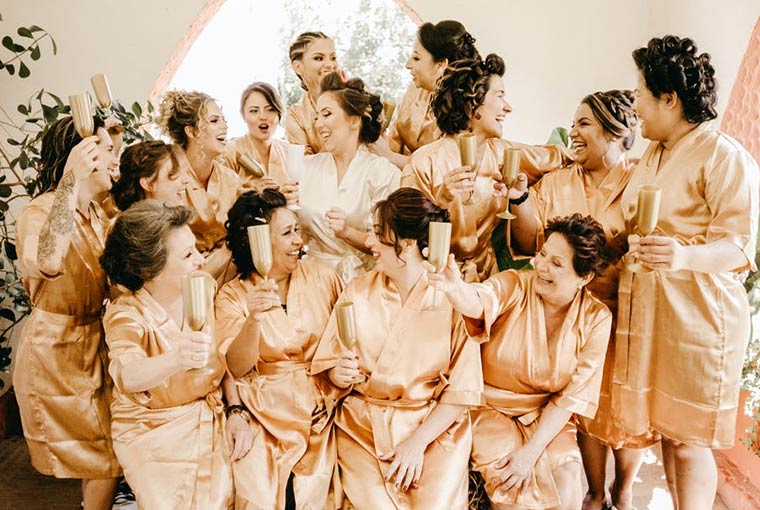 Weddings are overwhelming especially for the brides and if we talk about the wedding day, it gets quite stressful. With so much to do and being the most special day of your life things may seem blurry on the morning of your wedding day, which is not at all good for your wedding day! Instead, brides should be in the best of their mood so that they can remember their day as a beautiful start of their D-day! It should be a joyful morning, not a day with the bride being off nerves. We know it's a little difficult to stay calm but if you are getting married here we are with a little help!
Here are some quick ideas that will help you destress on your wedding morning, which will surely amp up your mood!
Listen to your favourite songs or make a special playlist for the day!
Music has always an amazing mood uplifter! Every time you listen to your favourite tracks you just feel right and above all some songs just make you feel better and happier? You can just listen to your favourite tracks or make a special playlist for your wedding morning that will give you an instant pick me up. Music does wonders, trust us!
Facial Tools can relax you too
We all love pampering our skin with some relaxing facial tools! You can take out your jade roller, ice roller or a Gua Sha or and use it in the morning of your wedding to de-puff and for stress relief. This will surely give you a relaxing feel that will put you in a good mood! This will be a subtle yet effective way to give a good feeling on your face as well as your mind.
Calming facial sprays to the rescue
You must not have heard about these but there are some calming facial sprays and mists that have a relaxing and refreshing effect on your skin. They are available in different scents such as lavender, Aloe, rosewater and so on that will surely offer some aromatherapy, and a spray will help you keep your skin supple and hydrated at the same time.
Try to keep your mood light and fun
There is a long list of tasks that needs to be done on the wedding day and for those tasks, we would suggest you hire or designate someone who can manage the whole day so that you don't have to stress about anything. We strongly suggest you keep the morning light and have a good time with your bridesmaids or family – have some champagne, get ready in the same suite together. Don't forget to play some amazing music, dance and just relax. Don't forget to get some quirky and fun pictures with them! They will be a keepsake for a lifetime!
Just sit back and make the most of this time!