How to handle dry skin before your Winter Wedding?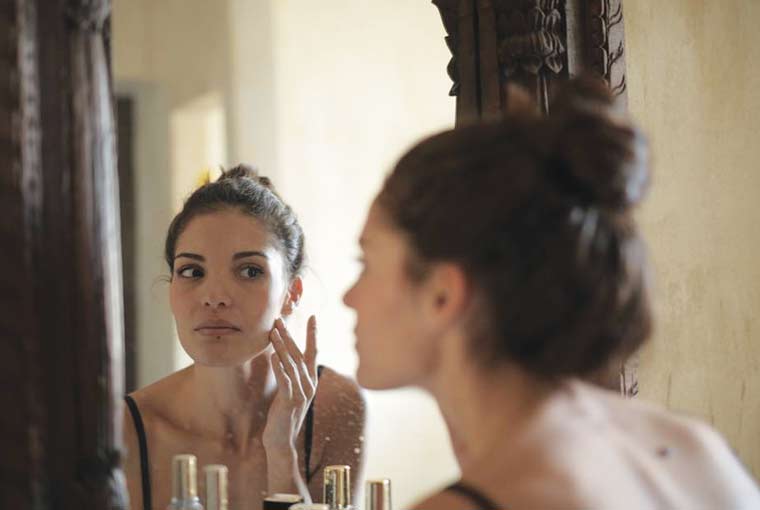 Winters are here and so is dry skin. There are many problems that come with it too such as dry flakes and skin patches that can aggravate in the winter season. It can also create a problem in your bridal makeup if you are planning to get married in the winter wedding season. Therefore, it is really important that you take care of your dry skin in this dry season. You need to pamper your skin with products rich in shea butter, coconut oil, olive oil, oatmeal that can make your skin smooth and supple before your wedding.
Here is a step by step skincare regime for all the brides-to-be dealing with dry skin.
Start with this Morning Regime
Begin with Cleansing
For better results, we would advise you to go for a good hydrating cleanser such as Mashobra Honey, Lemon and Rosewater Facial Cleanser from Forest Essentials. What makes it effective is that it is made with the infusion of moisturising as well as balancing ingredients that will surely cleanse your skin gently without affecting the natural pH level of your skin.
Application of a Hydrating Serum should be the second step
After cleansing, you need to apply a hydrating serum that is enriched with Vitamin C as it will help to brighten your dull skin. You can go for the Skin Boosting Activating Serum Rasa that is made of peel, Glycolic Acid from Sweet Potato and Licorice extracts which will give you great results.
Next, you need to tone the skin
Follow up your regime by using a velvet-textured toner that that consists of naturally derived Hyaluronic acid as well as Aloe Vera that will give a soothing effect to the skin. You can opt for the Tejal Balancing Water from Forest Essentials that consists of Sweet potato, and Gotu Kola extracts that acts as a humectant.
Last but the most important, moisturise 
You would need to complete your morning regime with a day moisturiser which should consist essential nutrients such as Saffron extracts that will help to even out the skin tone and also cow's milk that will help in the nourishment of the skin. Above all, you need to ensure that cream also consists of a naturally derived sunscreen in it.
Here is the Night Regime
Again, you need to begin it with cleansing
Get rid of the day's impurities with a traditional evening cleanser. You can opt for an organic cleanser that will help to replenish the natural oils of the skin and also fight the damage caused by environmental impurities as well as and tiring lifestyle. The best product you can go for is the Roop Nikhar Gulab Facial Ubtan that contains dried herbs, dry fruits and rose petals making it perfect for your dry skin.
Then, apply a Night Beauty Balm
This step does wonders on your skin. You have to opt for a herb-infused lightweight balm that can will even out your skin tone the skin and prep it for the night cream. The best option for dry skin is the Ojas Glow Replenishing Night Beauty Balm. It is an antioxidant consisting of Moringa oil, Vitamin C, Coconut Milk and also a floral infusion of herbs including White turmeric and Arjuna bark extracts that will give you the desired results.
Complete it with a night treatment cream 
This is the most important step of the regime. You need to apply a night treatment cream that will help in the restorative process that takes place during sleep. The night cream helps in the improvement of the texture of the skin, repairing of the fine lines, get rid of the wrinkles and most importantly making your skin soft and supple.
Just follow them and get rid of that dry skin of yours…