How to handle messed up hair before your wedding?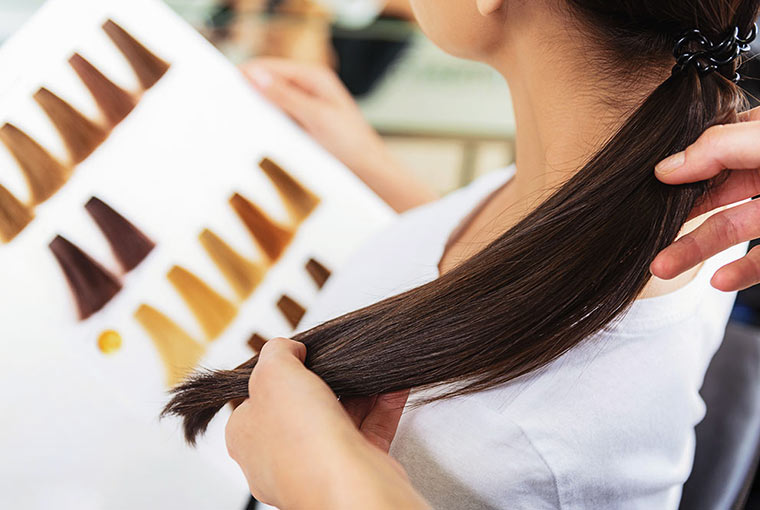 First of all… Don't panic!
We totally understand that before the wedding you must have visited the salon and did not like your new hair. On top of that, there are chances that your hair looks really different than what you imagined to be after your salon appointment. This gets worse when your wedding day I just around the corner. But, trust us this not the end of the world. As there are so many ways to fix your 'ruined' hair.
You have to book the necessary appointments to fix em up plus we would suggest you go to the same hairstylist. You need to tell them honestly that you are not satisfied with your hair…
For everything else here are some tips…
If you got your hair cut shorter than you wanted
In this case, you would have two options. First, one being, learn to embrace your new and sassy short hair look with your existing cut. On your wedding day, you can also go for an updo with a few pieces pulled out in front as this will give an illusion of added length. You can also go for extensions for your hairdo. Also, if you are going for professional hair extensions and not for those clip-in ones then you need to tell your stylist some days before as they would need to get them matching to your hair colour and texture. Though they are an excellent instant solution they have limits too.
Uneven or Brassy Highlights
We love highlights as they give a healthy, sun-kissed glow but they look really harsh and patchy if not done right. If the latter one happens to you too then you really need to visit a colour specialist so that they can look for the best way to fix them. Maybe your colourist will have to use a toner to cool down that brassiness of the hair. They can also go for shadow root in which a natural-looking, darker colour is applied to the root of highlights that will make your hair look softer. If they didn't work then, you have to get your highlights done again.
When you are not satisfied with a relaxer or keratin treatment
In the cases of your hair being damaged or prone to breaking, the best thing to do is go for relaxer or keratin treatment. In this way, you would be able to adjust your hairstyle that will work with your new hair texture as well. If your hair is not healthy, then you can get them fixed but don't let these treatments cause more damage to them. There are also over-processed relaxers or keratin treatments, deep conditioning treatments can usually reverse the effects and restore your original hair texture.
We hope this will help you get your hair back in shape before your wedding day!
Read Also:-Wedding Venues in Delhi