How to prevent breakouts a few days before the wedding?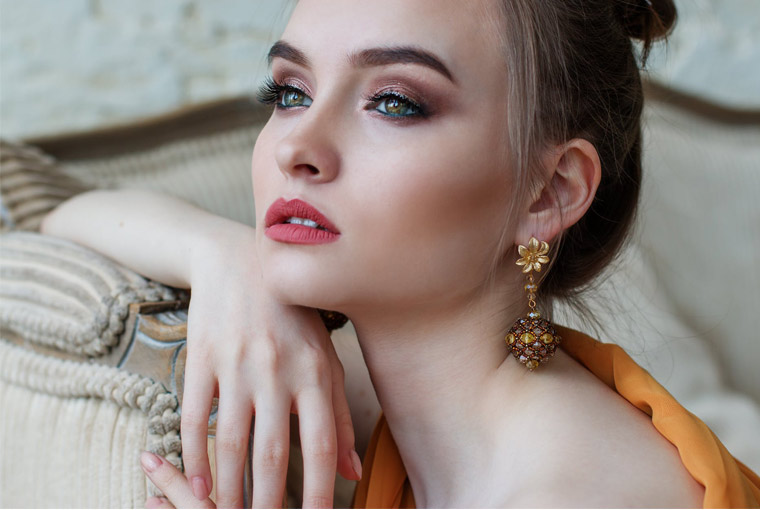 Planning a wedding is not as easy as it comes with various duties and tasks that need to be done. The to-do list before a few days before the wedding is the most hectic ones, which makes you a bit panicky forgetting about your skin-care. That hectic week before the wedding can lead to stress and sleeplessness can cause serious havoc on your skin. They can lead to some serious breakouts which are not at all good for your wedding look. Don't panic! Here we are with some ways to avoid the wedding breakout and stop your acne!
Washing your towels carefully
You really need to be careful about the towels used by you as there are an unimaginable amount of germs as well as dead skin cells. You should know that even simple machine wash would be able to get rid of that skin harming elements which can cause that wedding crashing pimple. Wash your towels frequently as they have the ability to retain moisture that further leads to breeding of bacteria and you just can't use them on your face. So, do yourself a favour and use clean towels.
Forget Exfoliating
We know, this must be a shocker as exfoliation is an important part of skincare but when you are just a few days away from your special day you need to stick with some mild, gentle cleansers. You really need to stay away from heavy-lifting exfoliators. You can go for it months before the wedding that could lead to deep clean pores and even skin texture, but it can be harsh on your skin making it red or irritated.
Moisturising is the key!
Go for some lightweight moisturizer that is non-comedogenic which will help in hydrating the face without causing any breakouts. Also, don't forget to apply a thin layer every morning and night. Trust us, consistency is the way to good results on the skin.
Makeup free is the need of the hour
You must have started your skincare regime months before the wedding. Trust us, even one night of accidentally falling asleep with your makeup can ruin all your hard work of perfecting your skincare regime. Letting your skin breathe is the best way to go for healthy skin.
Even hair care matters
It must be hard to believe, but even your hair routine plays a role in your skincare. It is always advised to avoid using products with fragrance, oils, pomades or gel. Such products can get on your face and block the skin's pores that can further cause irritation. Go for gentle or sulphate free shampoo and conditioner and also keep it pulled back off your face.
Keeping your hands off your skin
Don't touch your face as it will help you prevent the spread of bacteria or irritating your skin. But, still, if you get a pimple before your wedding, the worst thing you could do is try to pop it. Just leave it on your MUA, they will surely take care of it!
Stay away from dairy
Many of you must not be aware that milk contains hormone testosterone setting your skin oil which can lead to zits. We understand that your heart will scream for ice cream but cutting it out a week or two before your D-Day will surely make a big difference in your complexion!
Save yourself from sun
You must be aware of the fact that the sun's UV rays are harmful to your skin as they can further cause redness as well as breakouts. Always wear some hat or apply SPF if you are going out in the sun. Plus, it will always save you from getting tanned.
Keep yourself hydrated
Drinking lots of water should be on the priority list of your skin regime. This doesn't mean you need to drink at least 10 glasses of water a day, but you can avoid all those c sugary drinks that will surely save you from breakout situation. Plus, staying hydrated will flush out all the toxins and keeps you and your skin healthy.
Just relax!
Stress is a part of wedding planning, but so is stress and pimples. So, just relax and keep calm as stress may show on your face!