How venues by FNP Venues are making every celebration an extravagant affair?
Weddings in India are not just about organizing events. It is a time of grand celebrations and creating memories for life. It's an occasion where two worlds come together and start a new journey. Ferns N Petals has the vision to make the onset of these journeys a cherished moment for everyone. With the belief of bringing happiness and joy to people's lives, FNP Venues was introduced to offer an exclusive range of luxury as well as mid-range venues across Delhi NCR.
FNP Venues believes in making your weddings opulent. It includes premium wedding venues in Delhi NCR like Chhatarpur Central, The Kundan, Vilasa, Shagun Farms, Udman, Pavilion, The Ritz, The Riviera and the newest member Chand Bagh that offer lush green spaces as well as banquet settings that can customize weddings you always dreamt of. The wedding banquet halls are known for exuding luxury through their spellbinding décor.
Let us introduce you to the breathtaking properties by Ferns N Petals…
The Ritz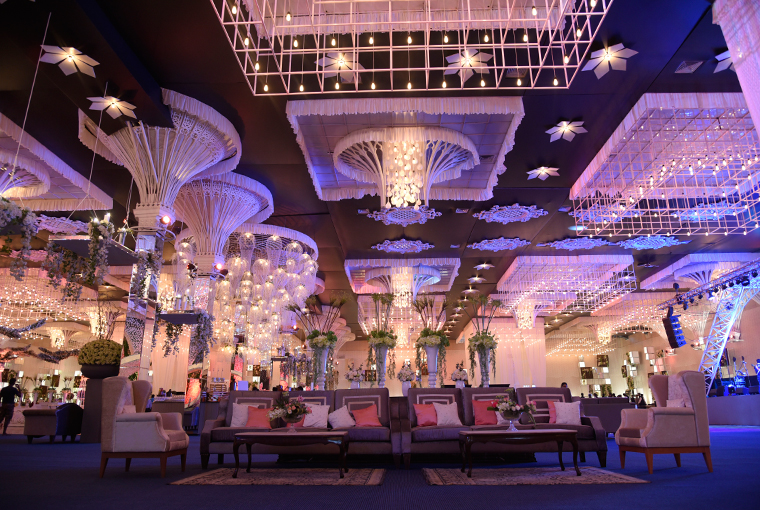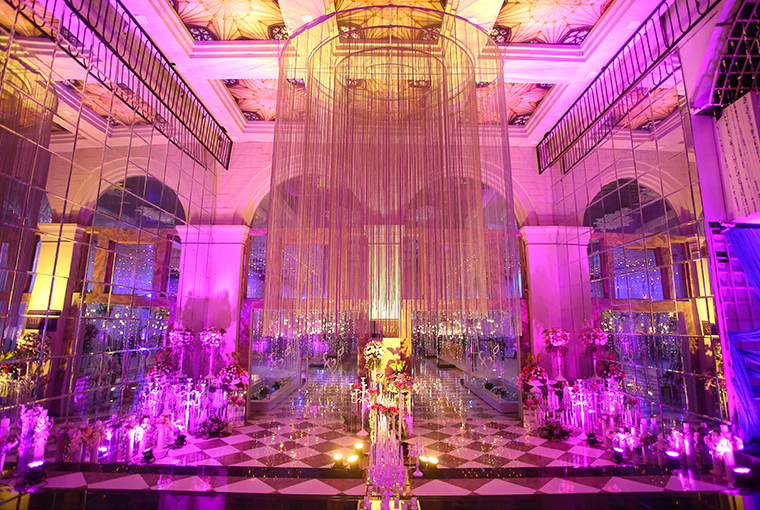 The Ritz is one of the best premium wedding venues on NH 8, Gurgaon perfect for signature weddings. It has an opulent decor, inspired by French renaissance with gothic architecture and a neutral colour scheme, which together make a spectacular sight. This venue is designed along the lines of The French chateau, with its tall pillars and elegant lines and proportionate structure, the place exudes magnificence.
The Riviera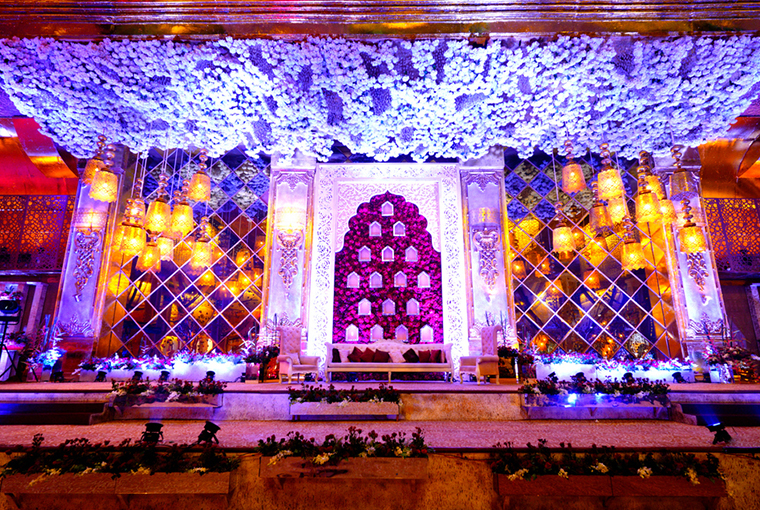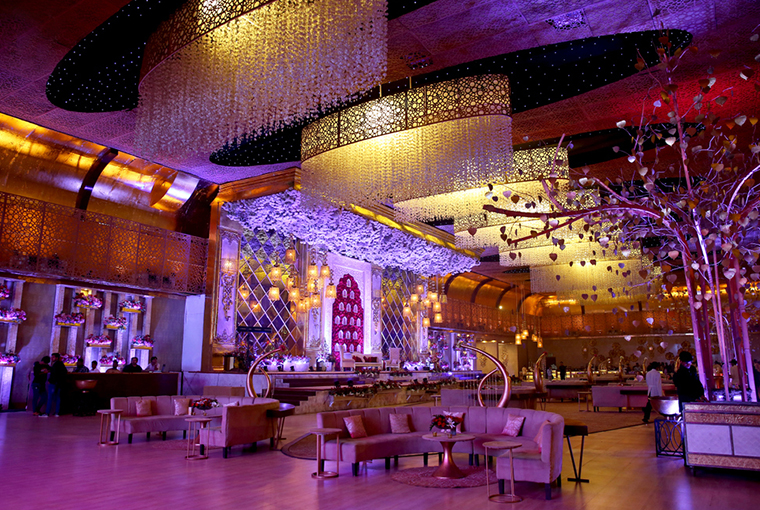 The Riviera is one of the most sought after wedding venues in Gurgaon for grand weddings. With state-of-the-art facilities, The Riviera redefines the meaning of extravagance. It is perfect for mega weddings with as many as 3,000 people. The key highlight of this venue is its spellbinding chandeliers that make this banquet a royal setting.
Udman Boutique Resort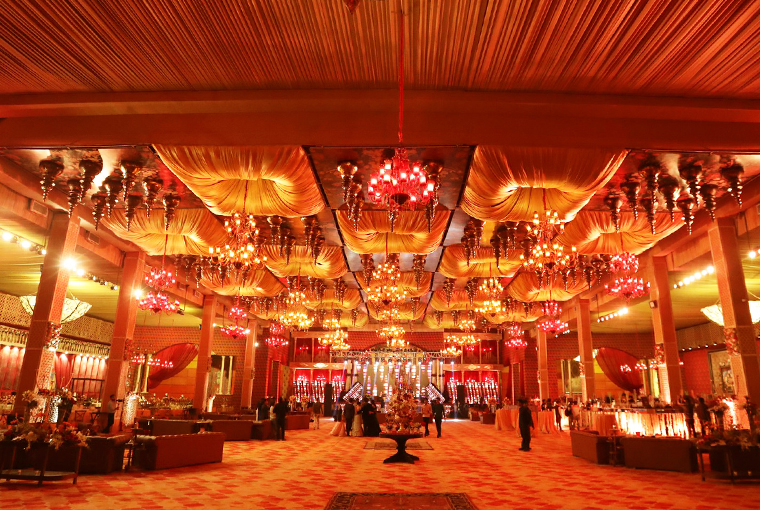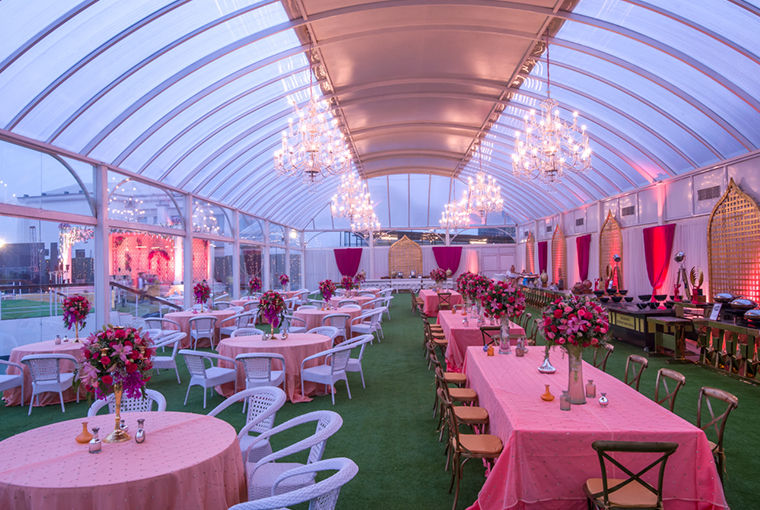 Udman, a Boutique Resort by Ferns N Petals is the first banqueting property on National Highway-8. The venue comprises of an air-conditioned banquet and a pool-side lawn with a glasshouse to add a European feel, a terrace garden, a small banquet and a conference room as well. The resort's exterior facade is surrounded by lush landscaping and has a dedicated passage for the groom's convoy. The entire decor is influenced by Classic Royal Vintage Theme and has distinctive elements of contemporary style having an emphasis on luxury and grandeur.
Shagun Farm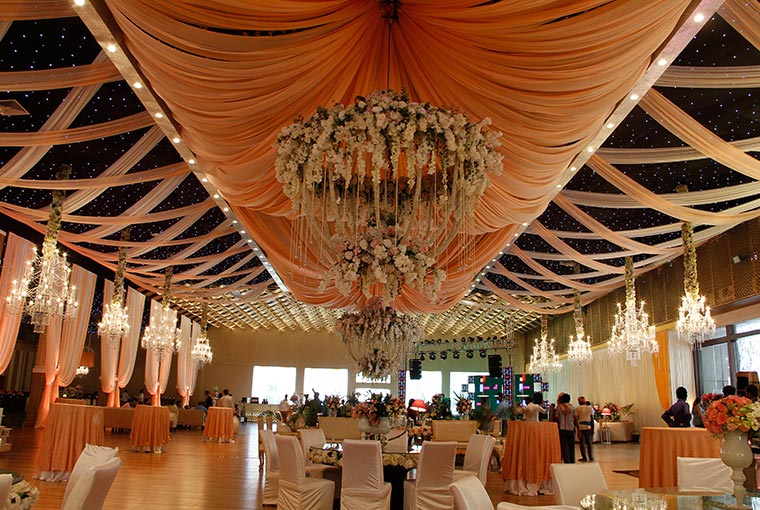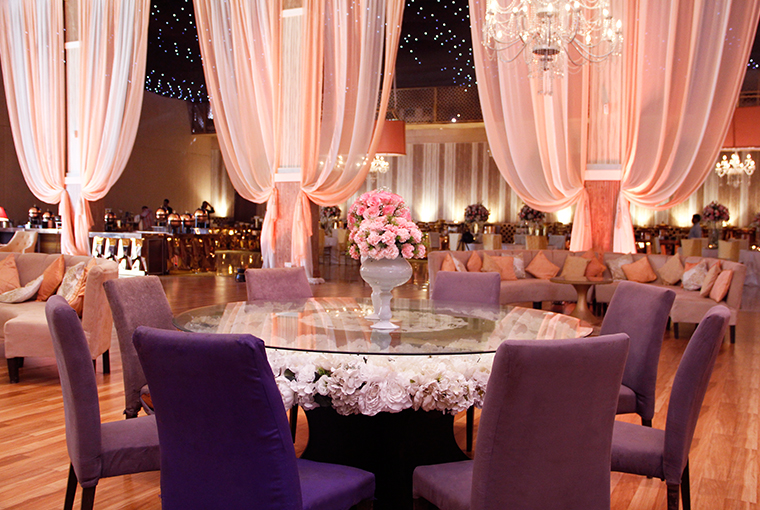 Shagun Farm is the biggest farm in South Delhi that serves as a hub for hospitality and merriment. The venue is located away from the hustle bustle of traffic providing an extra edge over the others. This farmhouse in Delhi for marriage serves as the perfect venue for large gatherings ranging from theme parties, engagement, cocktail, weddings and reception, to even corporate events. It has a closed banquet setting as well as a lawn that can be customized as per the theme of the event.
The Kundan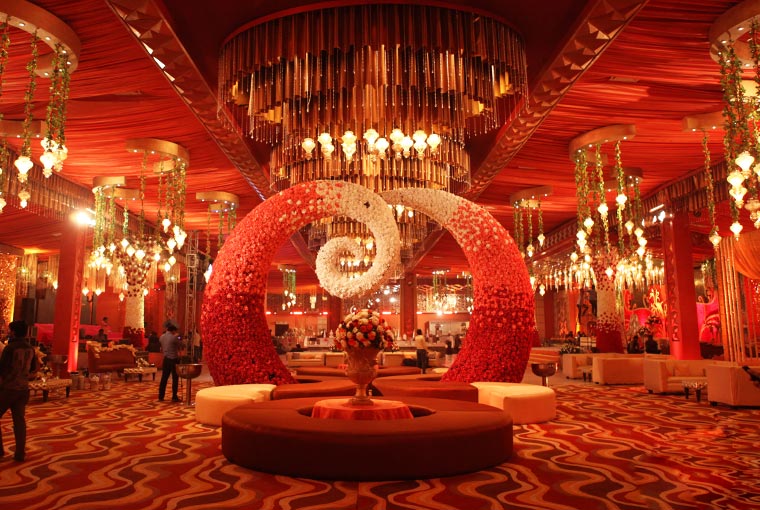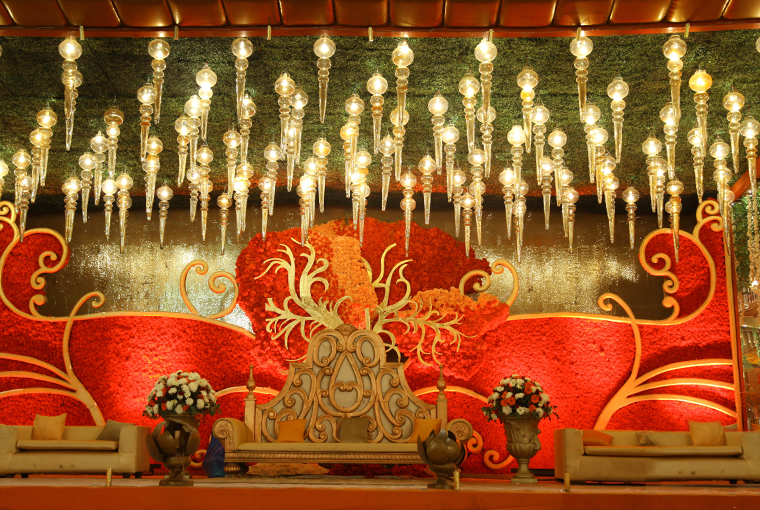 The flagship property of FNP Gardens, The Kundan Farms is located away from the crowd of the city, besides NH-8. Surrounded by lush landscape, The Kundan Farms in Rajokri comprises of two decks with the capacity to accommodate 1200 people and 800 people on upper and lower deck respectively, making it perfect for gatherings of all sizes.
Vilasa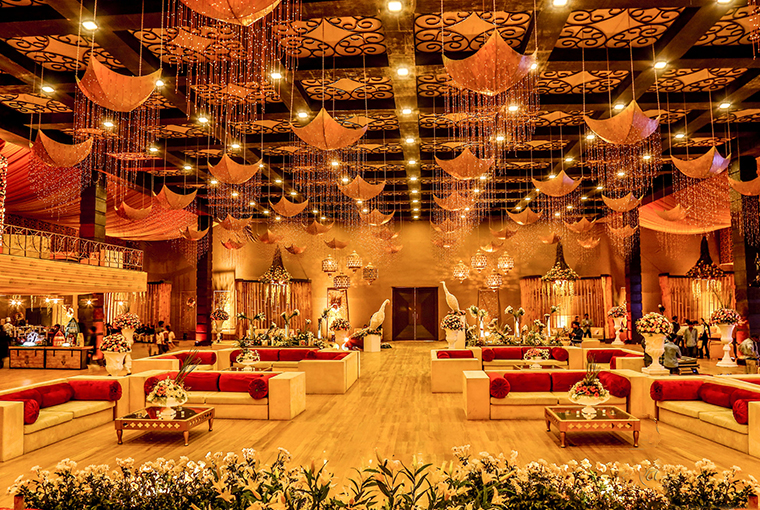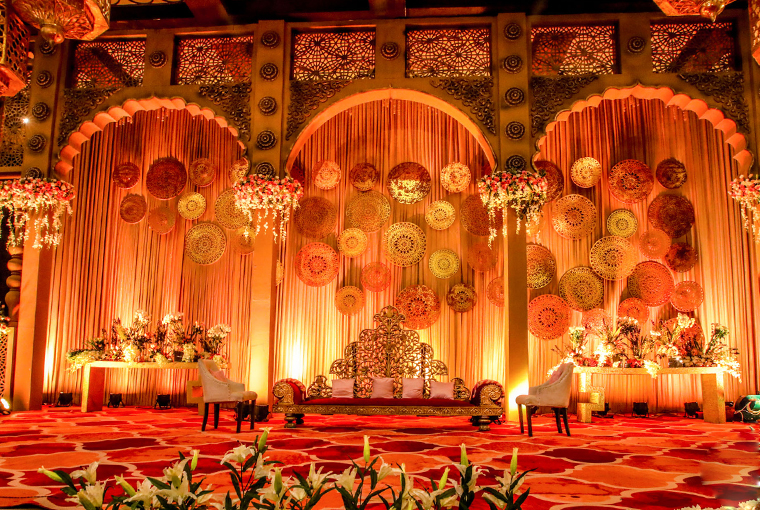 This fabulous wedding venue is a diamond in the crown of Luxury wedding venues to host the most spectacular and unforgettable wedding and pre-wedding parties! Vilasa is a fine luxury banquet is accentuated with oriental and contemporary interiors with superior wooden finish. Vilasa Farm is a centrally air-conditioned banquet spread over an area of 32,000 sq. ft. and has a royal Italian Marble flooring.
Chhatarpur Central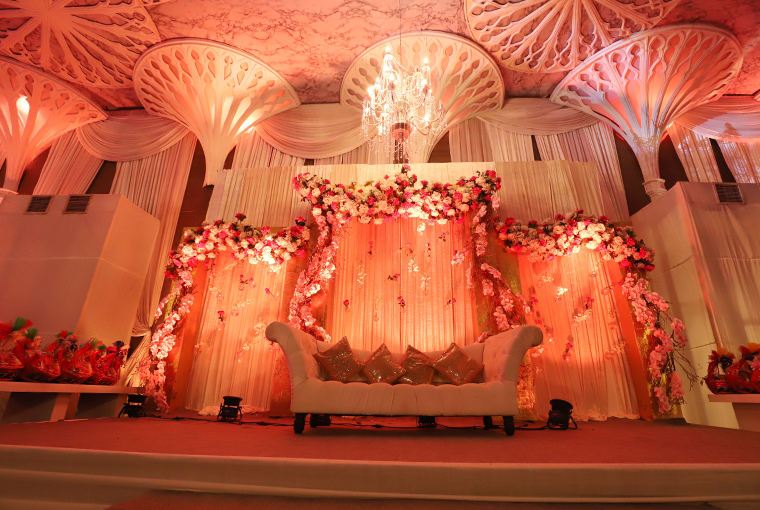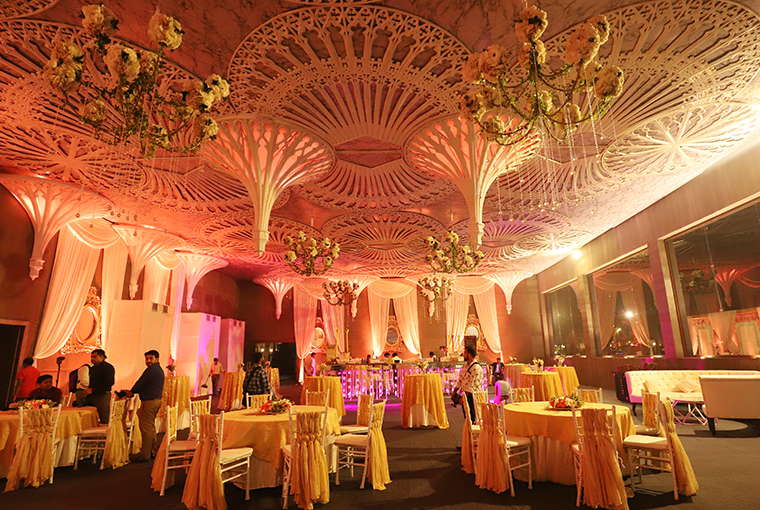 Chhatarpur Central is an ideal venue for a memorable event. It comprises two lush green lawns. Lawn 1 is combined with a hall and can be customized as per the client's requirements with endless decor possibilities. Lawn 2 has a fixed decor set-up which is readymade and a hassle-free option for the convenience of clients.
Pavilion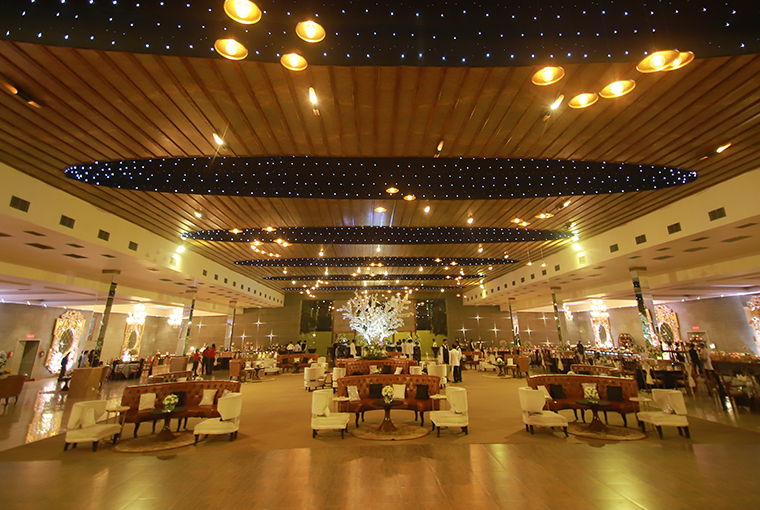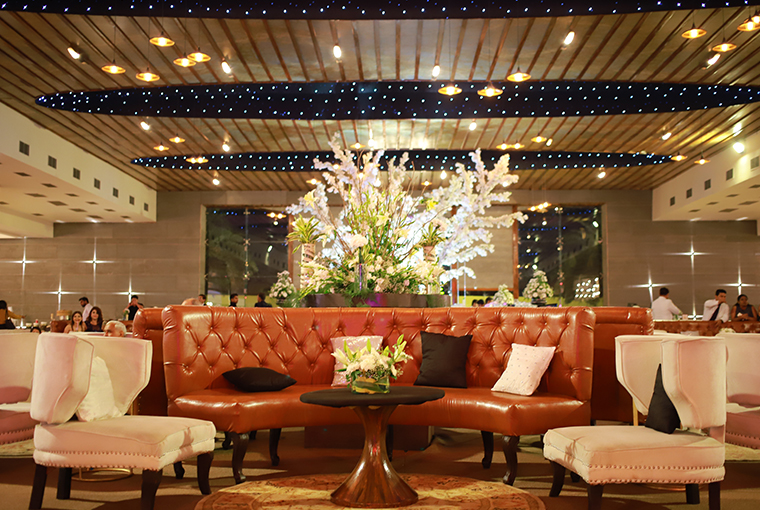 Located on the Chhatarpur main road, Pavilion by Ferns N Petals is one of the exclusive venues in the area. It has an open lawn, glass hanger and a closed setup which is noted as one of the most amazing banquet halls in Chhatarpur.
Chand Bagh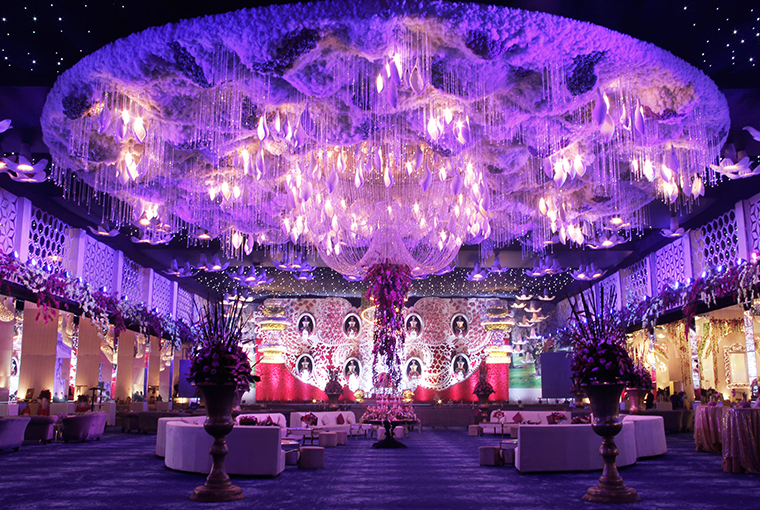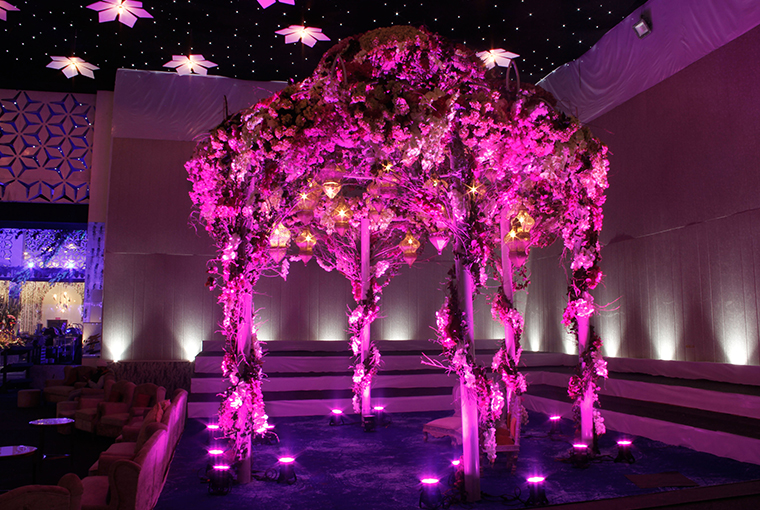 Chand Bagh is a total treat to the eyes with its breathtaking décor done to make weddings a grand affair. It is a closed banquet with stunning installations that make it one of a kind venue that can suit all kinds of gatherings. The whole venue is designed on the lines of a fairy tale setting with luxurious chandeliers, ceiling installations and a whimsical stage.
All the venues by Ferns N Petals are designed to make celebrations, larger than life events that will surely leave a mark on everybody's mind.