Natural Ingredients than can do wonders for your Bridal skin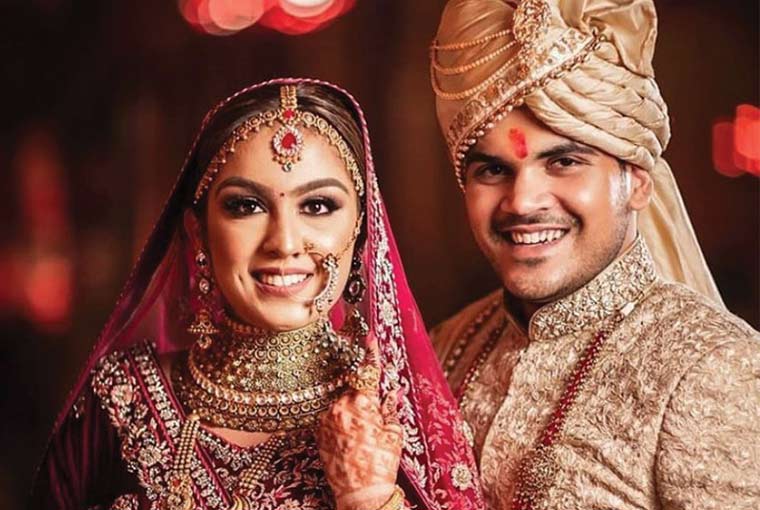 Wedding planning is a stressful task yet we all love to go through it. There is a chance that you are relying upon caffeine, struggling with sleepless nights not having healthy meals worrying about all the wedding preps. All these neglections can lead to dullness on your face before your D-day arrives. Don't worry! We are here for you… Trust us, here is a little help from our side to get that inner bridal glow right away!
As the day approaches, you want results as soon as possible. But trust us you can't get it if you just rely upon chemical-heavy treatments. We won't suggest you to torture your skin with harmful chemicals just for the sake of quicker results. You should always indulge in pampering with natural ingredients that come straight out of your kitchen. They are not only harmless and easy to use bit they are effective at the same time too.
Here are some natural products that should be a part of your beauty regime…
Make Turmeric your best friend
In Indian weddings, smearing turmeric, over the bride and groom as a ritual which is considered to bring glow on their faces. Trust us, nothing as good as turmeric because of its anti-inflammatory properties, that further helps in keeping acne and dark circles at bay. This will also help in brightening your skin as well as exfoliate it gently giving you the desired glow.
Make honey your honey
Even a few drops of honey to your hot cup of tea will give you amazing skincare benefits. Above all, it is a natural antibacterial and anti-inflammatory ingredient that will surely help you cope up with acne as well as dermatitis.
Oatmeal bowls should be a part of your routine
Oatmeal does not only help in losing the weight, but it's also an excellent ingredient to get that radiant skin. It also helps in removing excess oil from your face that further helps in getting rid of acne. You can opt for oatmeal scrubs that will help in exfoliating your skin.
Aloe never fails
It is that magic ingredient that is a part of the composition of various beauty products because of umpteen skin benefits. It's beneficial not only for your skin but also for your hair.
Give a chance to caffeine
Trust us when we tell you that coffee does more than just keeping you awake. The coffee beans are enriched with antioxidants that help in enhancing the blood circulation as well as reduce pigmentation.
Potatoes to your rescue
Potatoes are filled with Vitamins C, A, and phosphorous. All these ingredients help in reducing the dark spots, wrinkles and blemishes, and above all, it also helps in keeping the skin moisturised.
Rejuvenate your skin with cucumbers
Cucumber is indeed a superfood that will help in reducing the eye puffiness and dark circles. It is a natural toner that helps in rejuvenating especially in summers. It's rich-water content properties will make your skin flushed and hydrated asking it happy and glowing face.
Gram Flour (besan) to handle your dull skin
It works amazingly on your skin that will help you deeply cleanse as well as exfoliate your skin. It has antimicrobial properties, that will help you get rid of dirt as well as toxins from your skin.
All you need is some papaya
Papaya does wonder for your digestion and it's a really good exfoliator for your skin too. You can include it in your diet as well as your skincare routine to get that clear, glowing skin. It also helps in treating the uneven skin tone and pigmentation.
Just use them and get that glow in a short period of time…