Safety precautions that should be followed during weddings amidst COVID-19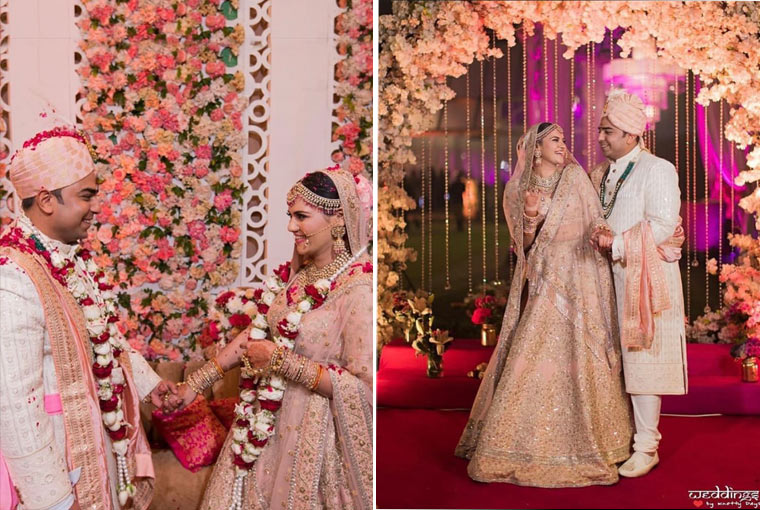 This coronavirus outbreak has made things a little difficult for the couples who planned to get married during the spring and summer season but now are in second thoughts because of this CORONAVIRUS outbreak. Though now we are seeing our country getting into the phase of UNLOCK, the couples are opting for intimate wedding celebrations. Now the wedding industry is getting back to work with these intimate weddings. But, all these intimate affairs needs to be celebrated with a whole lot of precautions for everyone's safety. You don't need to get disheartened as you can still make your wedding fun and safe at the same time.
Trust me, these intimate weddings are not only special but it will also give you the chance to get married at the same place where you grew up. Before planning an intimate wedding, you need to keep in mind some safety precautions and measures that need to be followed for your beautiful wedding at your own place.
Go a little creative while incorporating safety measures
This is the topmost priority while planning your social gathering. You have to keep sanitizers everywhere and even give them to all the guests as soon as they enter the venue. They could keep it with them throughout the ceremony and keep their hands clean all the time. You can even add them to the wedding favours as well.
Face masks and gloves should not be missed
Even though you are planning an intimate wedding with just 50 guests, but still everyone needs to wear masks and gloves as people will be in contact with each other. You can add a little quirk or creativity to these masks and gloves. You can match them with your outfits or get them embellished with your hashtag or something to make them notice worthy.  Even your vendors present at the wedding needs to wear all the required protective gear for everyone's safety.
Switching to Plated Meals
Food needs special attention during these difficult times. You need to switch to plated meals over a buffet setting. Also, food and drinks need to prepared with all the extreme safety precautions.
The seating arrangement should be done keeping social-distancing in mind
Your wedding arrangements should be done creatively and maintaining the protocols of social-distancing. The seating arrangement should be done with proper spacing, especially near the stage, dining and mandap area.
Make NAMASTE your greeting style!
No touching is the need of the hour. You have to switch to contactless greetings such as namaste or a simple hand wave with a wide smile on your face to greet everyone!
Don't stretch the ceremony
Trust us shorter, the better. It is advised to cut short the wedding ceremony so that your guests don't spend much of time in large gatherings. Everyone's safety should be your priority.
Just follow all these precautions to have a safe and memorable wedding!