Skincare Rules To Follow at least 6 Months Before Your D-Day!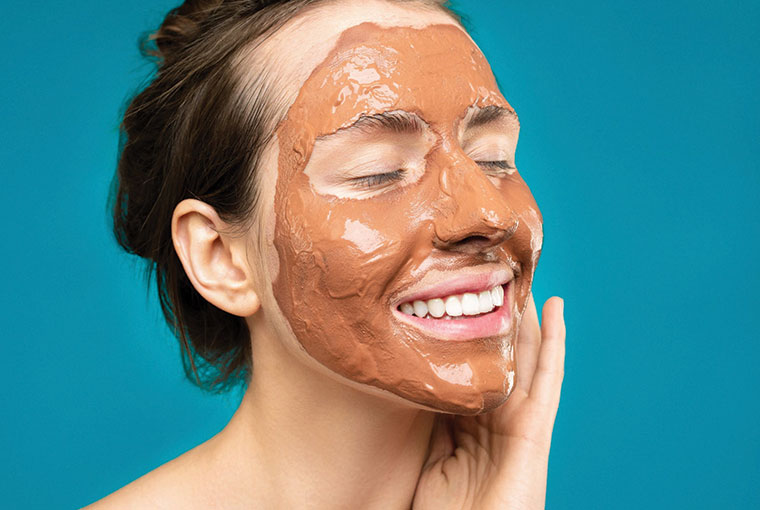 When it comes to looking all radiant and perfect on your wedding day, you may get super anxious about your skin-care regime. Being the bride you have to take care of so many things as all eyes would be on you at all your functions. You have to take care of the smallest and simplest details when it comes to your skin as you just can't afford to have any breakouts or any other imperfections on your face. So, here we are to guide you through the process. Just follow these rules to get that flawless skin from inside and outside for your wedding day!
Eat Clean
Always keep in mind that skincare is not just about what you apply on your face but it also gets affected by the food you eat. To make it flawless you need to eat clean as it will reflect on your face. You need to switch from junk food to nutritious wholesome homemade meals with a balance of protein, carbs, and fat.
Hydrating is important
You need to learn this golden rule by heart for your life! Drinking lots of water is beneficial for your skin. But this doesn't mean gulping water is a remedy for glowing skin, to make it work you have to sip it slowly and continuously that too throughout the day. You can even download some reminder app to make sure you drink at least 3 litres of water every day to get the desired results.
Stay calm and try to avoid stress
We know you can't stay away from stress while planning your wedding but you need to understand that stress can affect your body and mind which may even lead to breakouts or dullness on your face. To stay calm you need to start meditating which is proven to be one of the most effective ways to calm your mind and body that stress.
Don't step out without applying sunscreen
People usually don't give importance to applying sunscreen every day but if you are getting married then you had whatever your skin type is. Plus when it's just 6 months to your wedding then we don't want you to take any chances and suggest a re-application of sunscreen after 4-5 hours. It's really important to save your skin from harmful UV rays therefore sunscreen is important.
Give importance to eye cream to protect your eyes
You should know that the thinnest layer of skin exists around your eyes that is why they need a lot of protection. It is also the area that shows signs of ageing first. Also, remember eye creams are not just for dark circles but it also helps in nourishing and smoothening the skin around your eyes. So start using one as a part of your skin-care routine.
Regular exfoliation is important
If you want to look bright and glowing on your wedding day then exfoliating regularly is really important. You need to ensure that the dead skin is removed. Do it least once a week as it suits most skin types.
Work it out
For that healthy glow, you need to sweat out all the toxins from your body! So start working out as it is those endorphins that you release which will help you to get a glow which you can't get even by using various products.
Beauty sleeps can do wonders
This is one more skincare rule that many brides don't care about. It is really important to maintain a proper sleep cycle of 7-8 hours of sleep and that too at a fixed routine time.
Homemade face masks should become a part of your regime
People are usually inclined towards cosmetic procedures nowadays. You can make some natural fruit masks and face packs and try them on your skin which is not only safe but is very good for your skin.
Visit a derma for any serious skin issue
For a girl who is getting married in 6 months, you need to really serious about your skincare. If you are already suffering from issues such as acne, breakouts, sunburn, rashes, etc. which you have been facing since years, now is the time to visit a good dermatologist and get treatment.
Just follow them religiously and get that flawless glow for your big day!