Some bridal mehendi hacks you should be aware of!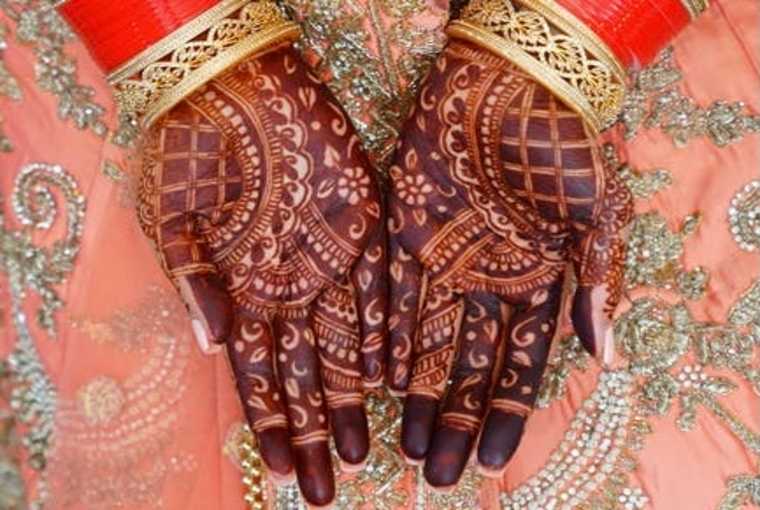 Bridal mehendi is an integral part of all the brides-to-be. It should have the perfect design and most importantly darker colour. Therefore, it can be one of the stresses for the bride. That intricately designed bridal mehendi takes so much time, money and effort. But what if it doesn't turn out to be as dark as you always imagined it to be! It can happen to anyone of us! We know getting chemical mehendi will surely ensure a dark colour but we won't suggest it as it is really bad for the skin. So how do get a darker colour for the mehendi?
Here are some useful tips and hacks for you! Just read on…
It is strongly recommended to go for herbal and organic mehendi
Always avoid chemical mehendi as it causes skin itching as well as drying of the skin
Ask your mehendi artist to get fresh mehendi for you and your guests
Never let henna get so dry on your hands or feet as it has the tendency to absorb the colour back
It gets really difficult to get the desired design if you have hair on your arms
You should get your waxing done at least 4 days prior to putting the Mehendi, as recent waxing can also cause itching on your skin
Do not apply any moisturizer or body lotion before the mehendi
You need to rest mehendi on your hands for at least 2 hours to achieve a dark colour
Don't apply water on mehendi for 5-6 hours
Use mustard oil to remove the dry mehendi.
You should apply mehendi 2 days prior to the main wedding day for dark colour
You should apply mehendi during morning time if you are getting married in winters as it may get freezing cold in the evenings and it also gets a little difficult to achieve a good colour
During winters one should wrap their hands in something warm or wear woollen gloves before sleeping to get the dark colour
Always get a mehendi trial before booking the mehendi artist as it will give the knowledge of mehendi artist's skill. Also, you will also get to know the type of mehendi they will be using, and whether it suits you or not
The best thing you should do for getting darker colour is to take at least 10-12 cloves, put them on a hot tawa to heat them. Then you need to take the clove fumes all over the dried mehendi. More the heat and hence darker colour
Also, you can apply Vicks or red tiger balm after the removal of the mehendi to get a darker colour. It always works!
We hope these tips will surely help you achieve the dark colour of mehendi like you always wanted!