Some fitness alternatives for brides who can't hit the gym because of pandemic!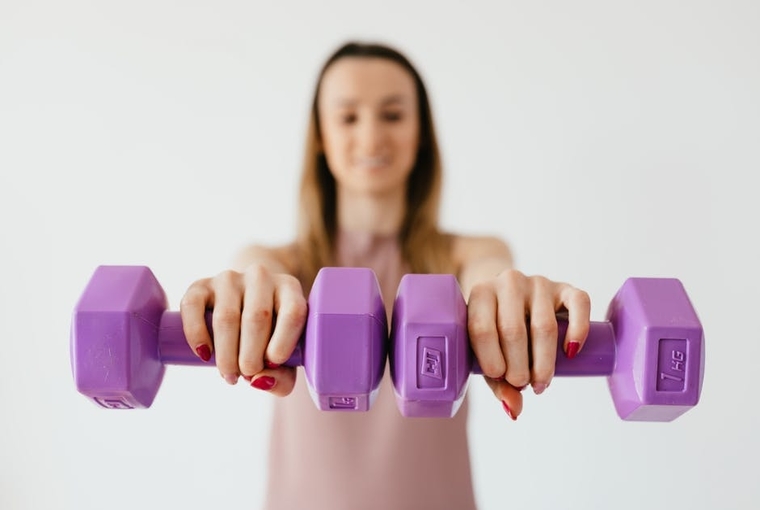 We understand how bad this situation is and how it has affected us all. The brides who were prepping for their weddings are now facing so many difficulties in planning. There are so many tasks that have got on hold because of lockdown and amongst them is getting fit before the wedding day. This lockdown has resulted in the closing down of many things that also includes gyms. But don't worry, you can still get that dream body at your home before your wedding.
So, if you want to work on your target areas or aim to get a flat tummy, you can follow these latest fitness routines that are easy to do and get you the desired results as well…
Start with a jog or brisk walk
A brisk walk can do wonders for you if you go for at least 45 mins every day! Even a good run would also be really refreshing. Though you need to be careful and maintain social distancing while going for it. You can go for it either in the morning or evening. Trust us, it will surely help you burn the extra calories.
Yoga for a healthy body and mind
We know yoga takes a little longer to achieve your dream body. But you have agreed with us that it has multiple benefits. It will not only have a good effect on the body but a nice yoga session will also help you relieve stress. You can also add facial yoga to your routine if you are worried about looking bloated on camera. It will help you get that jawline sharpened make you look flawless on camera on your wedding functions.
Dance all the way to fitness
If you are looking for a fun alternative, you should go dancing to help you burn calories. But will it help as a gym workout will do? It can if you do it like a proper routine with the help of professional dance workout videos available online.
Zumba on some fast beat songs
Some people would argue that dancing and Zumba are similar, but we should tell you that Zumba choreography emphasises more on its 16 core steps that burn fat from all the major body parts that further helps in toning. Basically, Zumba is an organized version of aerobics that will surely work for brides.
For more intensity go for HIIT
High-Intensity Interval Training is quite popular nowadays! It works best if you want to burn your fat faster and overall fitness in a shorter time span. You would only need 25-30 minutes of your time every day to get you into the perfect shape for your big day. You can take help from some YouTube videos!
Try Tabata
This may be new for you… but Tabata is a cooler form of HIIT workout. It features exercises that last for about 4 minutes. If you want to push your boundaries right before their big day to make that big change in how they look and feel. You can take the help of some cool Tabata online to get started.
So, how are you maintaining your fitness regime? Tell us in the comments below…