Some tips on being a supportive bridesmaid during Covid-19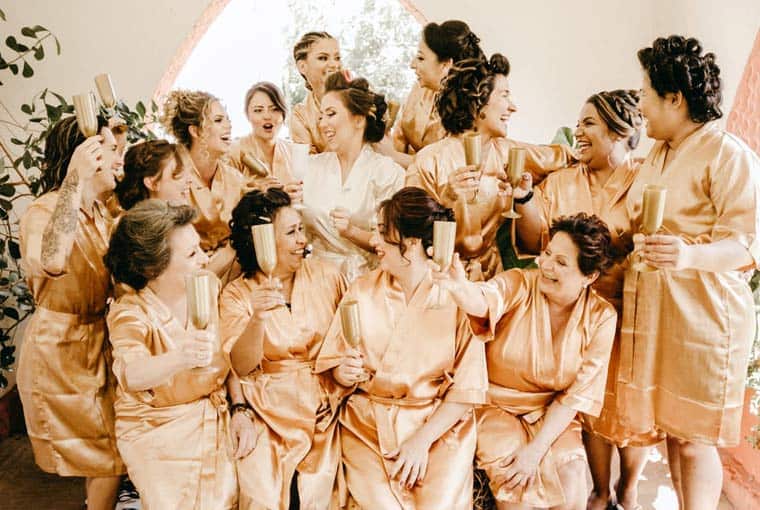 As this pandemic continues to affect weddings all over the world, it is also impacting the people who are part of the wedding besides the couple. Amidst all this, the bridesmaids are the real saviours for all the brides-to-be. If your friend's wedding got postponed, then you can totally help them re-plan it. Being the bridesmaid you would need to take up some responsibilities, such as offering a helping hand in prewedding tasks, talking to vendors and also being there on the big day. But as things have taken a turn during these times, the bridesmaids' duties have also been affected.
First of all, you need to understand that it's not your responsibility to fix your friend's wedding. All you can do is offer them help when they needed you the most. Trust us, your support will mean the world to them during these times. Take the responsibility for some small tasks that will surely help them.
Here's a little help from our side on how to be a good bridesmaid during COVID-19…
Show that you care
Sometimes even a small thoughtful gesture can do wonders in friendships. You can send them a personalised card with a heartfelt message that will surely bring a smile on their face. You can even send them a small gift or a bottle of their favourite spirit or a bouquet of fresh flowers that will surely show that you care about them.
Always keep in mind that as you are one of the bridesmaids and you have a role to play in the wedding for a reason. So, be a support system even in difficult times. Your friends will appreciate even your small acts of kindness and love.
Stay constantly in touch
Though you must have gotten in touch with your friends when you got the news of the wedding postponement. But, it won't be enough! You need to reach them periodically to tell them you are there for them. You can even ping them once a week just to say a hi or and even offer your help. Just keep a balance, as you don't want to bombard them with all the talks about the wedding. You need to understand that constantly texting or calling can make them feel them can feel overwhelmed.
Stay available for your friends
This would be the best thing that you can do for your friends. Re-planning the wedding is one of the toughest tasks for your friends which may make them feel overwhelmed with everything they have to do. So just reach out to them try doing anything for them. Your friends will surely appreciate they can rely on you if they do need help in the future. You can help them plan the ceremonies, hunting for dresses, accessories, invites and so on.
Choose some creative ways to make your presence felt even if you are not physically present with the couple. Also, look try these thoughtful ways to support your friends during this difficult time.