Some useful makeup tips to get that glowing look on your wedding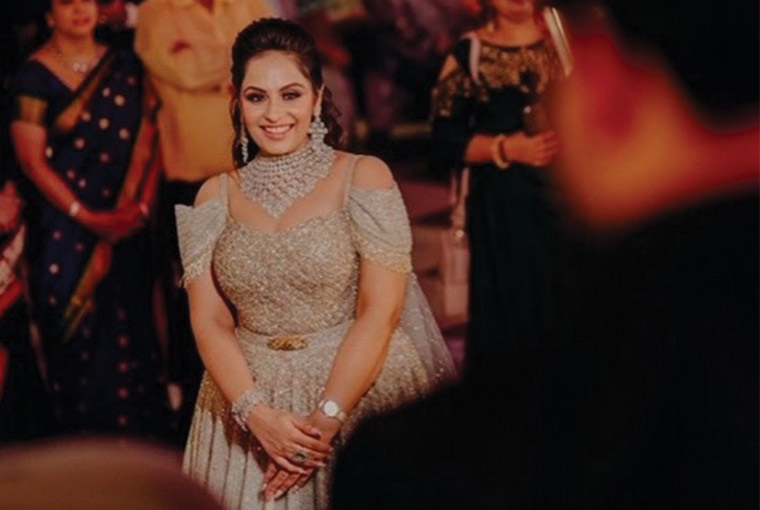 Getting that perfect bridal look is much more than donning a perfect wedding lehenga. You put in a lot of effort to look drop-dead gorgeous on your D-Day! Trust us, you make up can make or break your wedding look. The first step towards getting that perfect look on your wedding day is working on the improvement of the skin. Therefore, we want to suggest to follow a good skincare regime that will surely help you get the much-needed glow to your skin!
Here are some tips that will surely boost your glow if incorporated into your daily skin-care routine…
Add a glow enhancing lotion to your regime
Trust us, this would be the easiest ways to create that glowing effect on your skin.  Order a lotion that illuminates such as MAC Strobe Cream or the Colorbar Spotlight Illuminating Lotion. They will not only hydrate your skin but also illuminate your skin without looking patchy or strange with micro glitters. Such lotions can be used as it is or even under your makeup too.  Also, a deeper shade can also be used as a cream-based bronzer.
Mix a liquid highlighter to your foundation or a moisturiser
All the brides aim at getting that glow on their D-Day. We would suggest you go for something natural for better results. The best way to do that is to add a liquid highlighter to the foundation or your moisturiser. Just add one or two drops of the product either in your moisturiser or your foundation while putting it on your face and get that even all-over glow.
Go for multiple highlighters
Confused? Fret not… let us decode that. It may sound a bit excessive for some but multiple kinds of highlighters prove to be really good for those who want an amazing quintessential glow on their wedding functions. What you can do is apply different kinds of highlighter on different spots on your face, or you can even mix two kinds for that added glow.
You can also use a liquid highlighter before you apply your foundation, or even mix it into your foundation and in the end, give finishing touches with a powder-based highlighter. How about that?
Wet your brushes before applying makeup
We all want to nail our bridal look with that radiant makeup on our wedding functions. But if you feel you are not able to reach that on the level then you need to find a way to make your shimmer stick. For that, you need to spritz the makeup brush with a setting spray like M.A.C Prep & Prime, and then dip it into a powder highlighter. This will make the highlighter look more prominent and even last longer.
Don't forget to illuminate other parts of the body too
It's your wedding, you need to work a bit more on your look. But it's not just your face that needs that radiant glow, even your body deserves some shine and shimmer. It will look more natural if your body glows the same your face does. You could either a loose highlighter with a fluffy brush or a nice liquid body highlighter like to achieve that look. You would also go for lightly brushed highlighter over your neck and collarbones to match your glowing face…
Just keep these in mind and look all glowing on your wedding functions.