#SummerBridalGuides: Simple hacks to get rid of oily skin before the wedding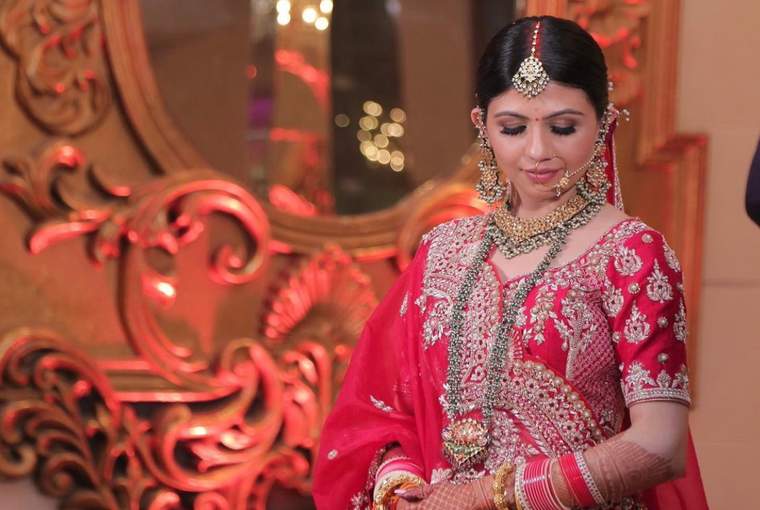 Having oily skin is an absolute nightmare! We can totally understand the pain for people who face the struggle to fix their skin with the right products. Plus, things can go worse if you are getting married as you don't want your oily skin to show its true colours on the wedding day. Trust us, nobody wants that. So, here we are to make sure that that you don't get to live this nightmare on your wedding day! Here are some really cool, quick and simple hacks that you can try if you're getting married soon to get rid of your oily skin.
So, take pointers and try to see wonders on your skin!
Stay Away from Oily & Greasy Food
We all love oily stuff and our heart melts at the sight of French fries as it truly satisfies your soul. But, such foods have a really bad effect on our health as well as skin. If you really want to get rid of oily skin this would be the first step towards it! You have to stay away from oily food and switch to food rich in Vitamin A and something that has no oil in it. We know this would be difficult but you have to do it if you want to look ravishing on the special day you have to do it.
Get a Good Toner
Are you aware that your face has heaps of dust and pollution, even washing it with a face wash? Therefore, it is really important to use a toner every day to ensure that your face stays clean and oil-free. A toner is regarded as a god-sent product if you want to say goodbye to your oily skin. Adding it to your daily routine will surely do wonders and by the time of your functions, you would get to see the desired results.
Add Clay & Mud Masking to your routine
Masking is really important as it really helps in getting rid of that extra skin oil. You should go for 'masking' at least once a week. Plus, if you face major episodes of oily skin, you should totally go for clay or mud masks. They will not only suck the oil out from your skin but also make it soft and supple.
Say NO to Glossy Makeup
While looking for wedding makeup looks we would suggest you stay from glossy makeup. Suck makeup looks will not only make your skin look more oily and that's not gonna help anyone. Opt for matte makeup and go all out as this will make your skin look better and less oily.
Home Remedies Never Fail!
Oily skin can be fixed with help of some efforts! You can totally try some home remedies that will surely bring a change to your skin! Apply some aloe vera to the skin, mix lemons and egg whites to make a face pack or you can also mix water with oatmeal and apply that too. Basically, you have to add them to the routine and use the ingredients that will help tighten the pores and suck up the face oil. We promise you're gonna love the results!
Blotting Papers to the rescue
Though blotting papers won't reduce the natural oil, it will take away the extra oil from your face and make your skin look less shiny and greasy. While it won't be a permanent solution, but this temporary solution will surely rescue you from the oily skin on your wedding function days.
Get A Good Night's Sleep
You must be aware of the fact that our skin goes under major natural repair and then further leads to deep recovery. That's why getting a good night's sleep for at least 7-8 hours is really important for your skin. If you continue getting a night of good sleep you will surely notice the changes on your skin. Firstly, you will start to glow while replacing the oil and the best part would be getting rid of your dark circles.
Just follow them and you are good to go!