The Riviera House: All set for the new Wedding Season!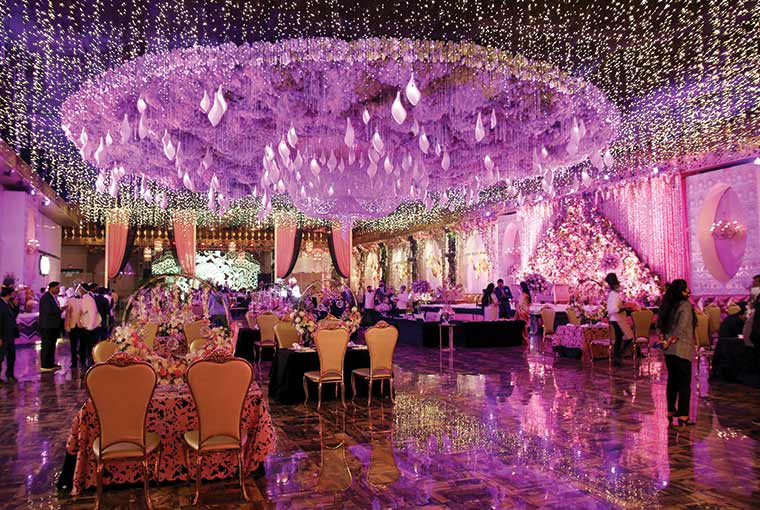 This COVID pandemic has forced us all to change all our plans to be it our work, travelling and even couples who were planning to get married had to cancel or even postpone their celebration. But things are certainly getting back on track and we are witnessing so many beautiful wedding that are setting goals with their décor and stylish couples. Even FNP Gardens got back on track and offered some amazing setups for weddings making each of them memorable. One of the most captivating setups was done at The Riviera House that totally made us spellbound.
The décor was scintillating and the key highlight was the beautiful stage that took everyone's breath away! The stunning backdrop of the stage was all beautified with a triangular panel studded with flowers. There are also floral strings with the backdrop that is adding more beauty to it! Even the white carpet is totally complementing the backdrop.
The other key highlight of this setup was its huge chandelier in the centre of the venue which is a part of the permanent setup but still the star of the venue. Even the entry passage to the venue looked like an entrance to a dreamland!
Trust us, words won't be enough to describe the beauty of this venue so here are some pictures that are worth all the appreciation…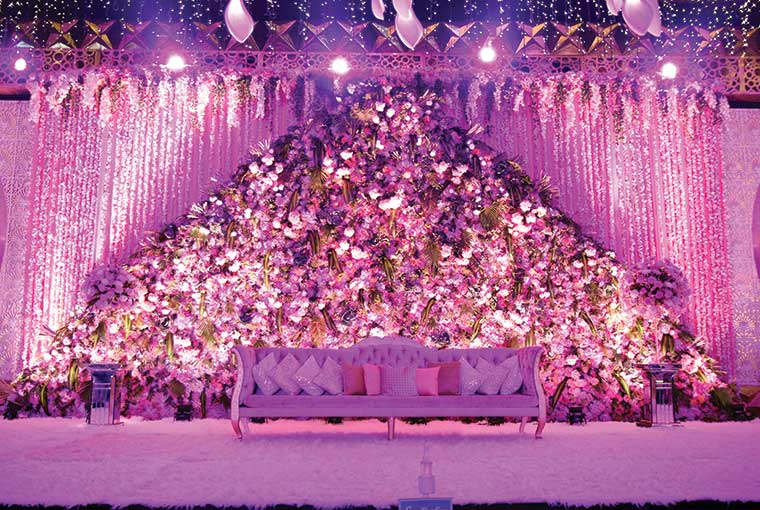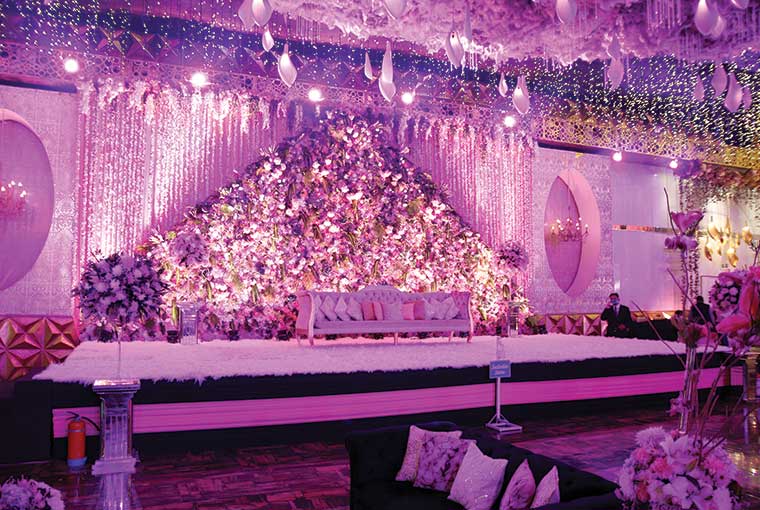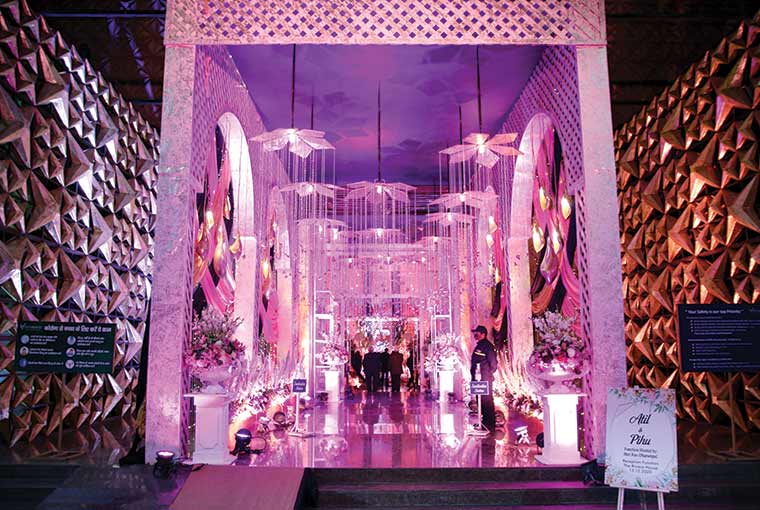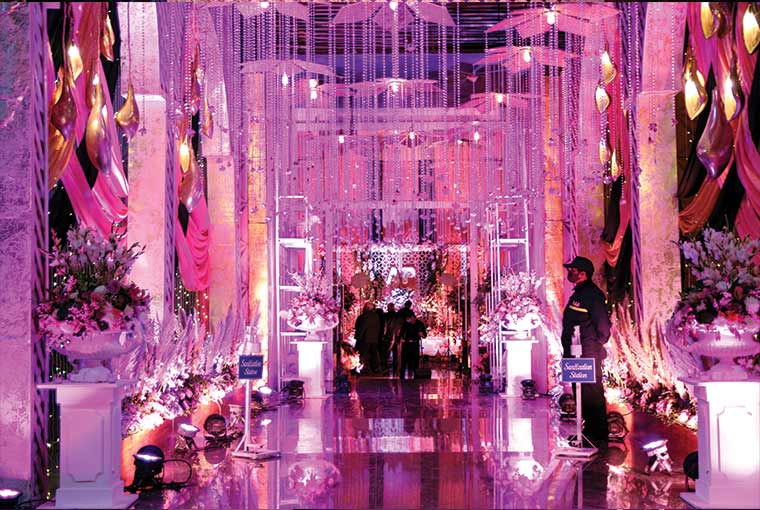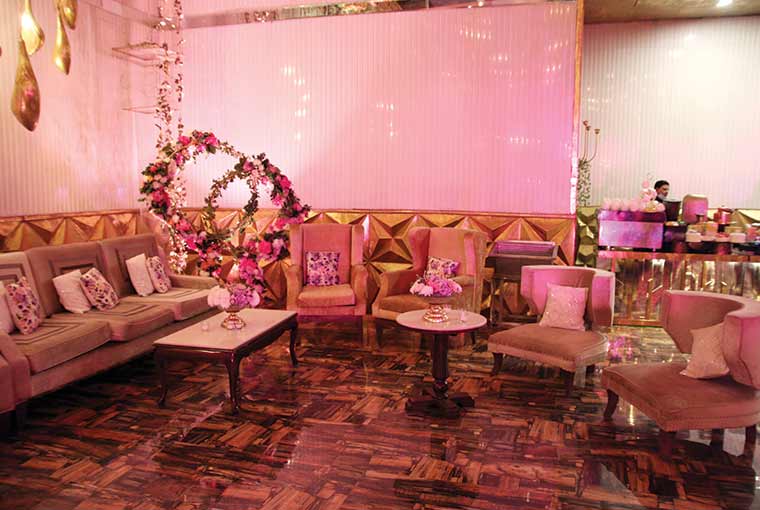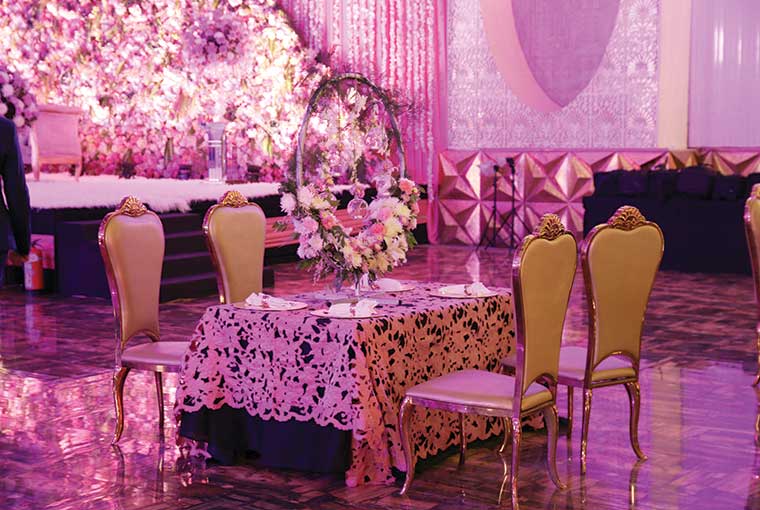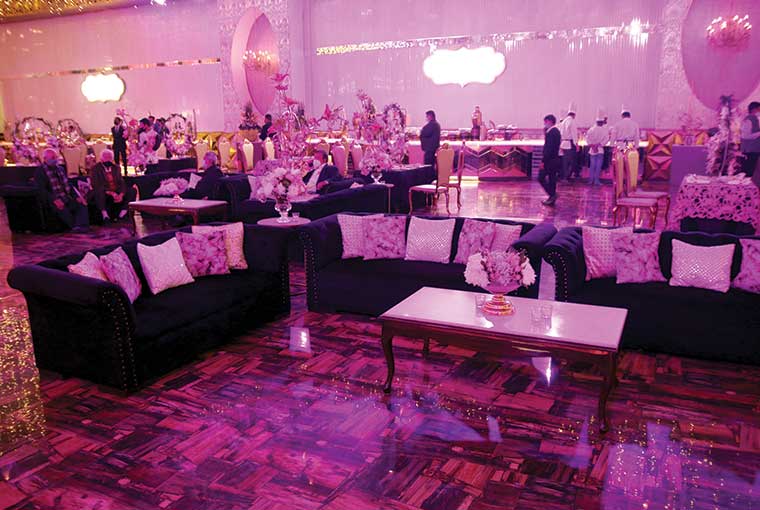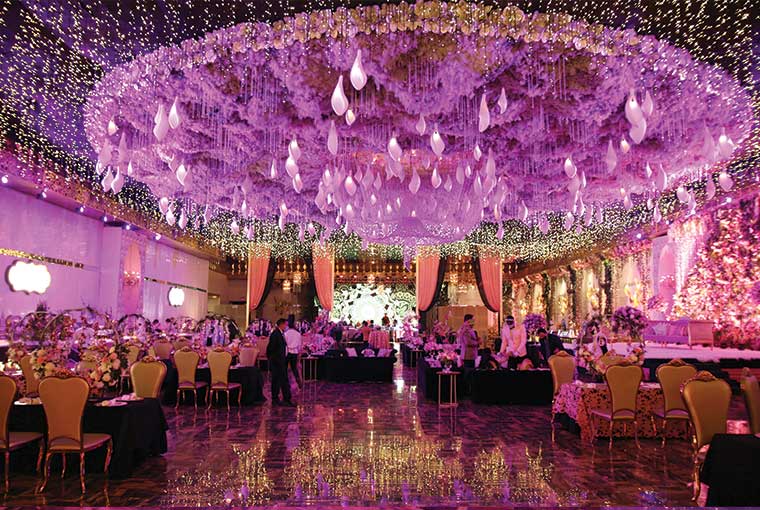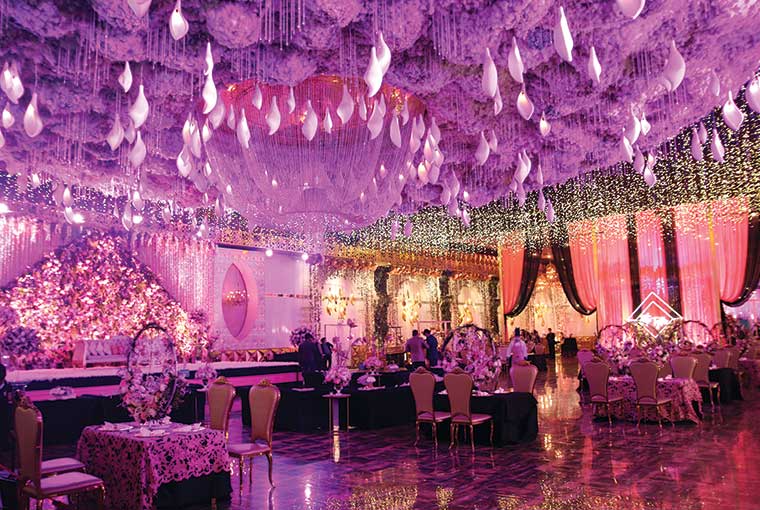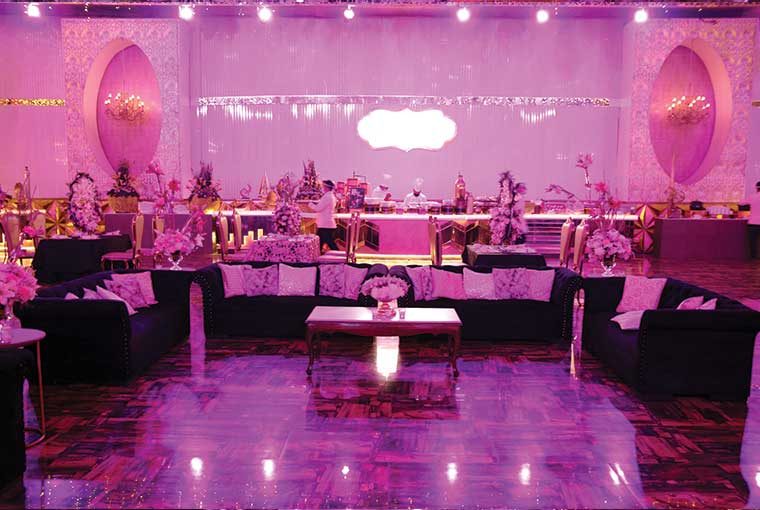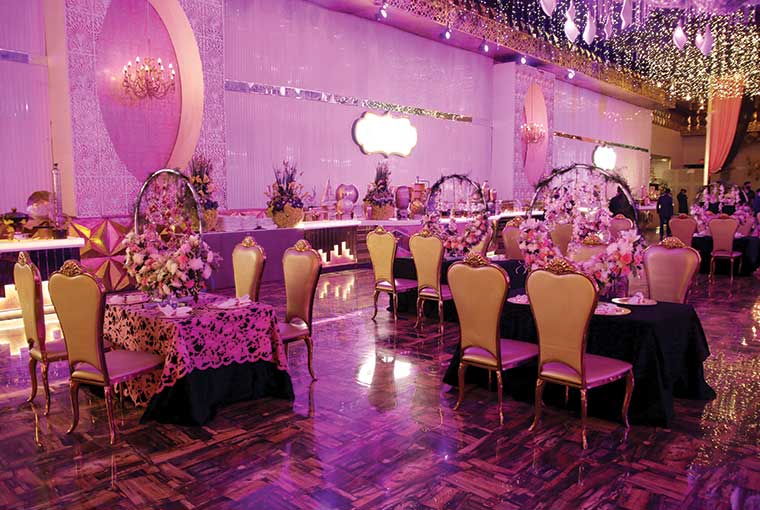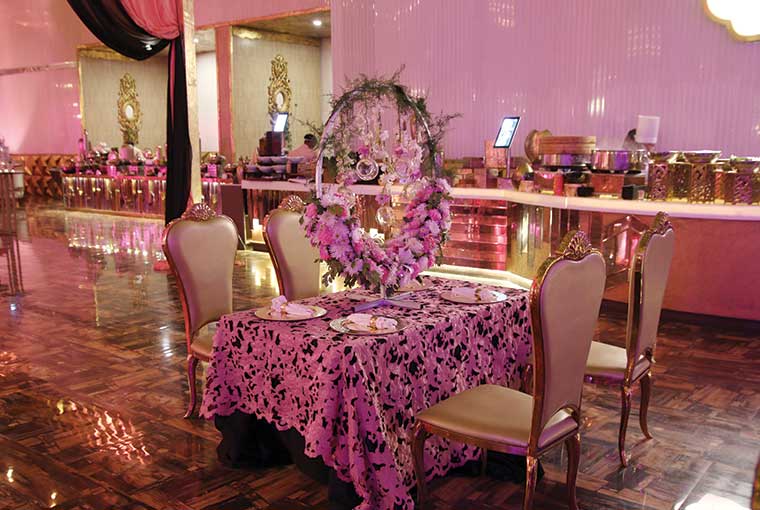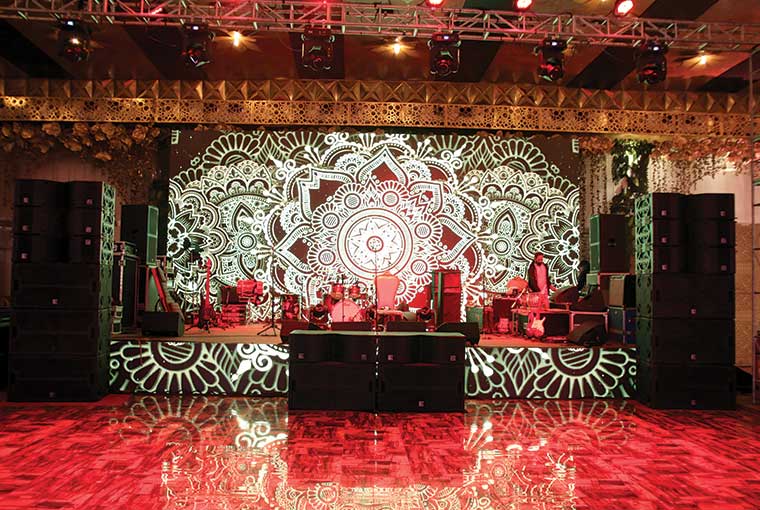 So tell us in the comments below which part of the venue, you loved the most!