Things to keep in mind before hiring a Wedding Planner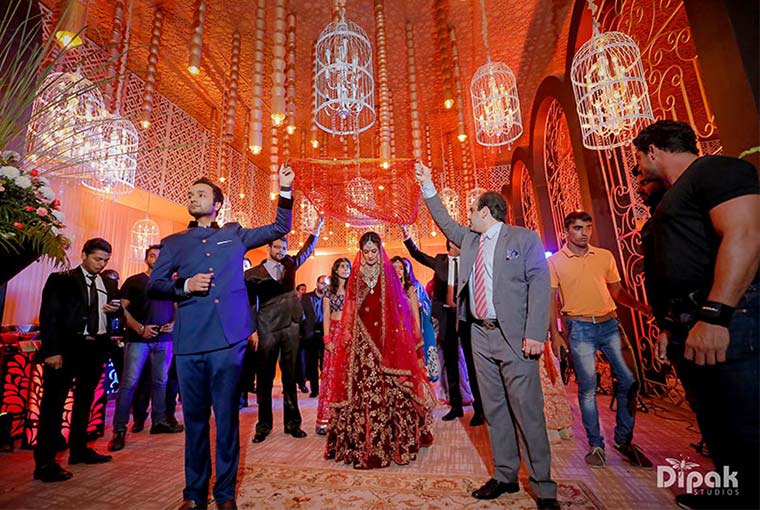 It takes months of planning to curate a wedding and it's not an easy thing to do. Getting the marriage date fixed is the beginning of all that wedding planning madness. We all know it's a tedious process and it gets more stressful, as the wedding date approaches. To make this journey a lot smoother, you can always hire a wedding planner. They are the ones who will give you your perfect wedding without going crazy. There are many millennial couples who are hiring planners to distract themselves from all the tedious tasks and focus on their
"happily ever after". You can hire a wedding planner that will help you solve all the queries as well as issues that you might face while planning your wedding.
If you are also opting for a wedding planner then you have to keep some things in your mind before choosing one. Above all, you all need to be aware of all the responsibilities of a wedding planner. Here are some responsibilities that will help you make a decision.
Obviously, planning the whole celebration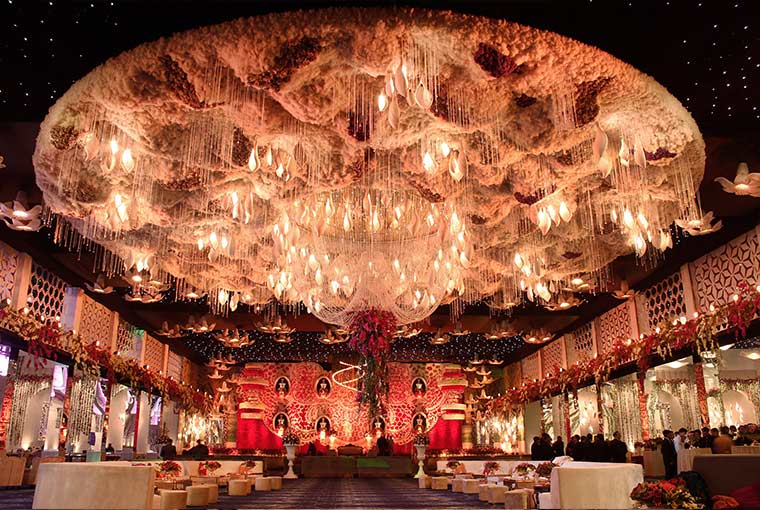 The whole agenda of hiring a wedding planner is to plan the whole celebration. Plus, you can choose from a variety of their services such as full-service planners, wedding month planner, day coordinator and the list goes on. All you need to make sure is to have a professional help while making all the major decisions as well as doing the tasks for the wedding.
Designing the whole wedding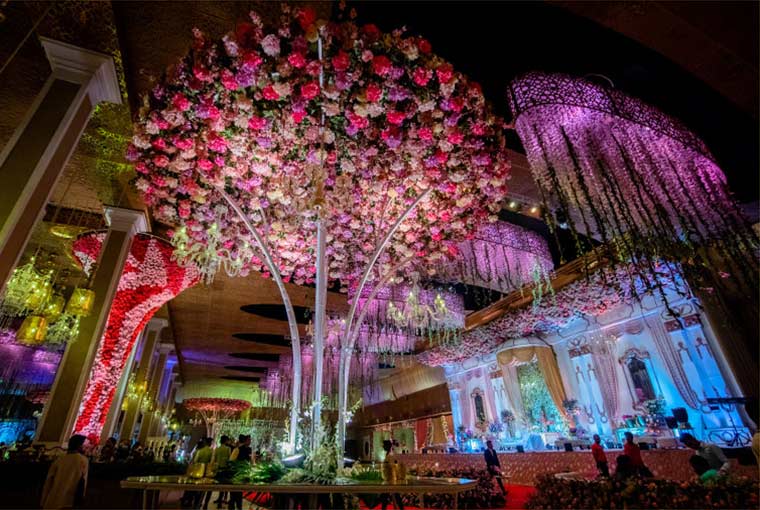 The first thing a good wedding planner should always do is getting acquainted with your taste, the themes you want, your preferences as well as the type of wedding you always wanted. You have to be on the same page while making all the decisions regarding your wedding. They have to be with you while choosing your wedding hashtags, picking the right decor lights, as well as the whole aesthetic of turning your dream wedding into reality.
Managing the budget as well as looking for right vendors accordingly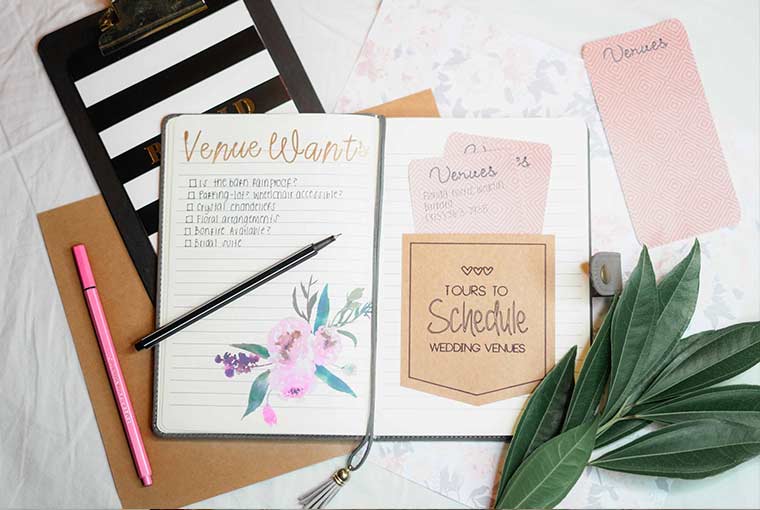 Trust us, fixing a wedding budget is one of the most important things to do as it will help you choose the right vendors for your wedding that will further help you have the wedding of your dreams. It should be decided even before hiring the planner so that you can know what services did you require from them. If you are still not able to estimate the budget then your wedding planner should be able to figure all that out including the unexpected costs as well. It would be their responsibility to help you stick with the budget. Plus, it's the budget that helps decide what you are should go for your wedding. Your planner will help you scout the best vendors as per your requirements as well as budget.
Meeting up with the vendors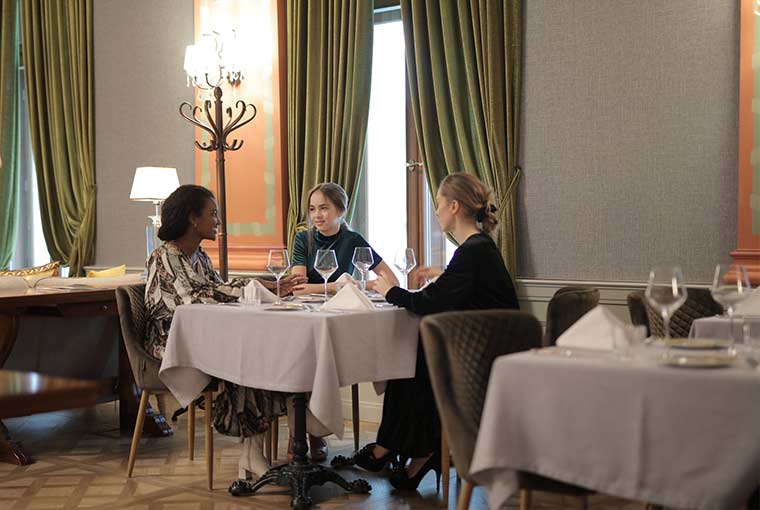 After shortlisting all the vendors with your planner, they need to take care of getting the best services from them as per their value of the payments. For this, they have to schedule meetings with them. The best of hiring a planner that you don't have to have to make so many calls for coordinating everything. It would be their responsibility to schedule meetings as per the available slots for different meetings.
Choosing the right wedding invites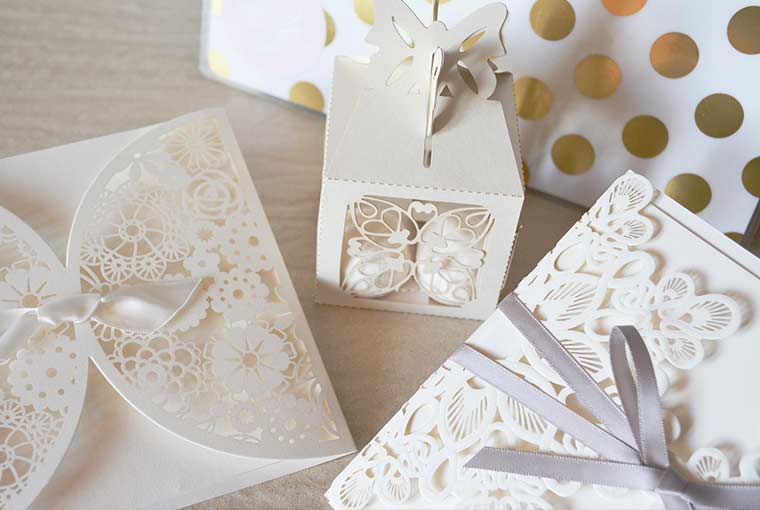 Trust us, having a professional help while planning the wedding will surely make you feel proud of the decision of hiring one. It would be boon even while choosing the right colour, font, as well as design for your wedding invites.  After that, getting them printed on time and then sending it to the respective guests, will be your wedding planner's duty.
Managing Guests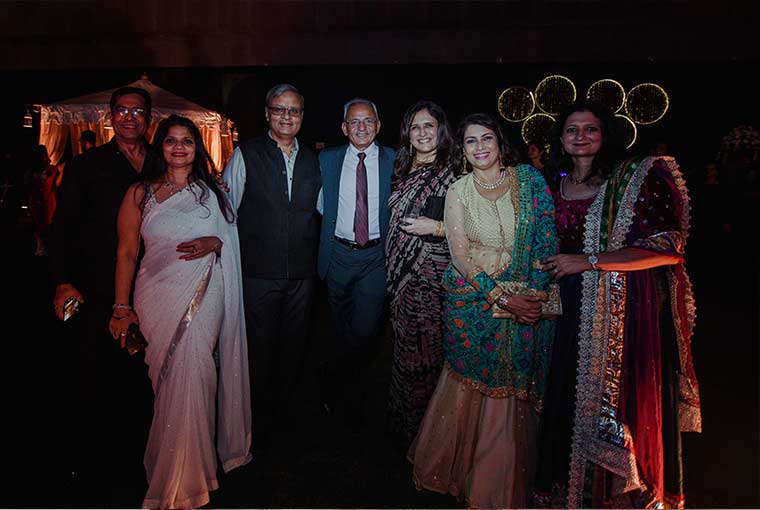 Your wedding planners should be responsible for everything for managing your guests. This task starts with sending invites to picking them up from the airport managing their whole hospitality without any hurdles. You just need to leave this on your planners while you enjoy all your functions. They can handle guests from both sides seamlessly.
Looking after the event flow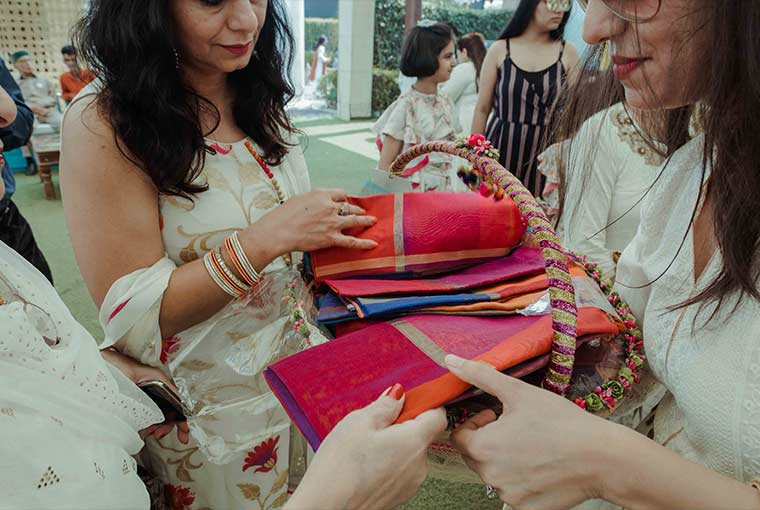 Your wedding planners will also be responsible for planning everything starting from pre-wedding shoot to all your pre-wedding functions including Haldi ceremony, Mehndi function, sangeet night as well as your wedding and the reception party. They take care of your of the whole itinerary as per you to coordinate a smooth flow of the wedding ceremonies and rituals. They are also responsible for all the Sangeet performances, your grand wedding entry to make your wedding a grand celebration for all to reminisce.
Last, but not the least, Coordination of all the ceremonies and rituals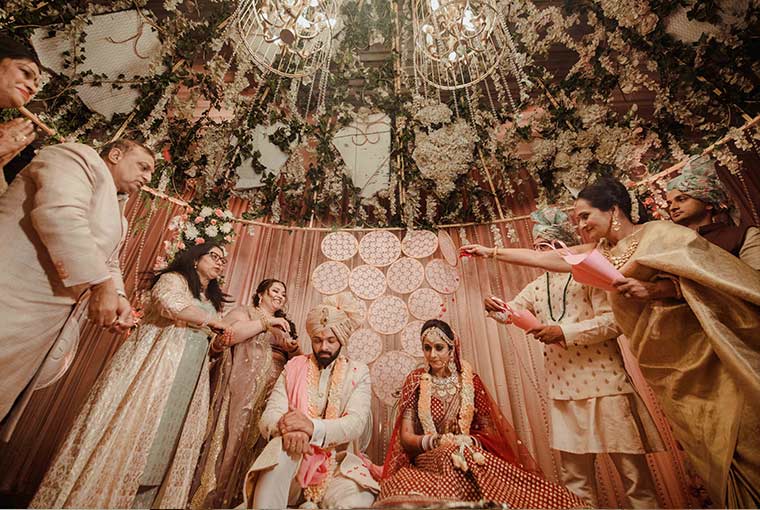 As you must be busy with checking all the stuff from your wedding shopping list and amidst all that you don't need to worry about your wedding décor getting ready on time as per your dream. it is one of the most important tasks of a wedding planner to keep the couple on aware of everything going on during the wedding. Your wedding planner is a total saviour as they will be handling all the last-minute tasks, vendor payments and gifts, returning of all the rentals, miscellaneous tasks and almost everything.
Trust us, hiring a wedding planner will reduce all your emotional and physical strain while hosting the wedding of your dreams.