Things to keep in mind while wearing contacts on your Wedding Day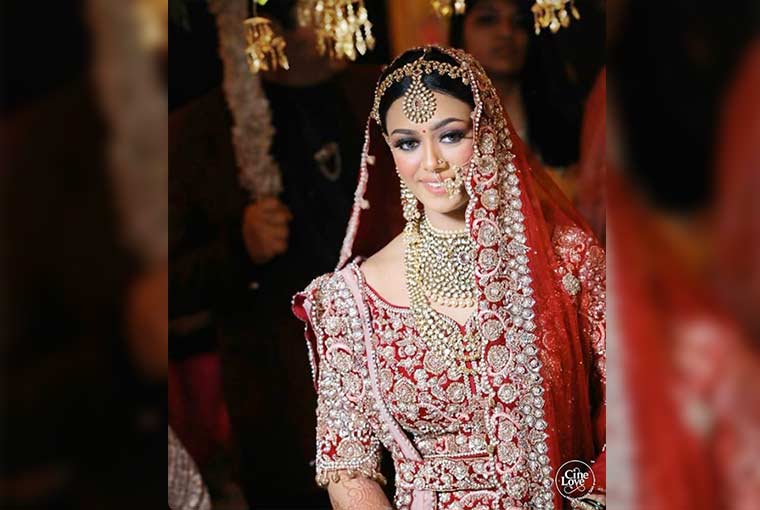 Being the bride, you just can't compromise with your wedding look. Most of you brides must be wearing glasses all your life, which you can't do on the wedding day! So, you need to go to the contacts' way! For some of you, the lens life is not a choice, but you have to live with it and maybe some of you love to play around with coloured contacts to accentuate your eyes. But, as it's your wedding day, you have to be little more careful as compared to the daily routine and even if it's your first time. There are certain precautions that you need to keep in mind just to make sure they don't get uncomfortable and your vision is throughout that extra-long day.
So, just read on…these five tips are for you.
Get a new or fresh pair for your D-Day!
Though your MUA must be getting a pair for you, we would suggest you buy a good pair for your wedding. On the other hand, if you wear them daily or get every few weeks, but still you need to get a fresh pair to stay away from even the smallest of the discomfort that can happen on your wedding day.
Put your contacts before getting started with makeup
Your MUA must be aware of this rule, as this is a very important thing to follow for your wedding day. This is important as any snafus that come along putting on contacts needs to be avoided.
Lens Solution will be your bae
Weddings are filled with so many emotional moments and it will be a long day which will make it a bit difficult if you are wearing contacts. Your lenses may get dried up in that period of time. But, don't get tempted to using the water or saliva to moisten them. As they may be a little uncomfortable for you or even lead to an eye infection. You really need to keep a miniature contact solution or eye drops with you or you could even ask your bridesmaids or family member to keep it handy.
A little extra care
Lenses are not easy to handle for everyone and as it is your wedding day, you really need to be extra careful. Firstly, while putting the liquid in the eye, don't get heavy-handed as it may risk gushes of the solution running down your face which could ruin your makeup. This is indeed a scary thought, but you could ask your MUA to help you out or even let them do it for you!
Carry an extra pair
If you are avid contact wearer, then you must be aware of the discomfort caused by damaged lenses. There can be anything unfavourable caused while putting them on and you want to be stuck with them on the wedding day especially when you are wearing numbered lenses. Therefore, don't forget to get an extra set in your emergency day-of kit. Also, carry your glasses, if nothing helps, at least you won't be missing anything special!
We hope these tips will help you get through your wedding smoothly that too wearing contacts!