#ThingsWeDon'tTalkAbout: Establishing Good Saving Habits as a Couple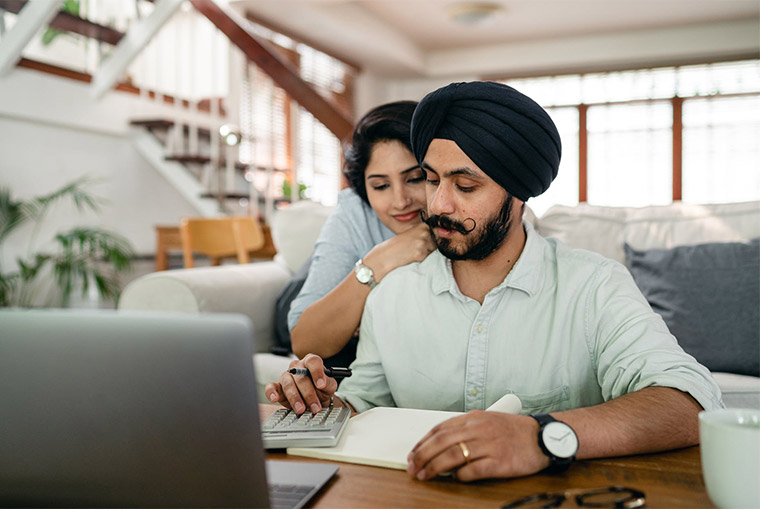 The whole excitement of the wedding is fine but life after the nuptials is even more exciting. Living life with your spouse is much more than just enjoying it. This stage of life brings abundant responsibilities as you decide upon starting a new family together and all this requires finances too. Therefore, it is really important that both partners establish good savings habits early on and with that, you also need to adjust your spending habits as well to accomplish the goals of your life.
The first thing that you need to keep in mind that you have to work together as a team as one person's financial decisions affect the other's. Here's a little help from our side at will help you work together and become solid savers.
Start with creating a joint financial vision
Before beginning your saving routine with your partner, you should try to establish a shared vision for handling your finances. You have to be honest with each other and envision the lifestyle you want to live together as it will help you have common financial values. The basic goals of couples usually include living debt-free entirely, achieving financial independence, and not worrying about daily expenses and for some people having a comfortable life, having plenty of savings, creating estate plans and so on. So creating a unified vision is really important.
Then comes setting attainable financial goals
It is really necessary to communicate your shared vision in real terms with each other at an early stage. If you are planning on travelling twice a year, therefore, you need to set tangible savings goals along the way. Also, keep in mind that not all of your goals have to be long-term. You don't need to worry about retirement and your child's higher education at an initial stage. The financial habits you want to establish will be sticking with you further helping in the future progress.
Start with focussing on short-term goals, such as a vacation or buying a new car as these are attainable quickly. These are the small rewards that will go a long way as they will motivate you!
Budgets should be created
In all that financial planning, you need to be aware of each other's daily, monthly as well as annual expenses. All this should also include any loans or debts going on. Plus, when you are aware of each month's cash flow then you will be able to understand how much money should be spent and how much should be saved and above all how much will go for paying those debts.
Sharing of responsibilities
Gone are those times when only men used to bear the financial responsibility of the household. Nowadays both partners are accountable for savings goals. Some responsibility should be delegated to both of them so they can really have a partnership in their finances.
Automation is really important
You should set up an automatic savings plan that will put money into a savings account each month. There is a certain plan available that will help you set up your savings!
Putting money away for your future together is so important.