Tips to have a bridal complexion as flawless as your favourite Snapchat Filter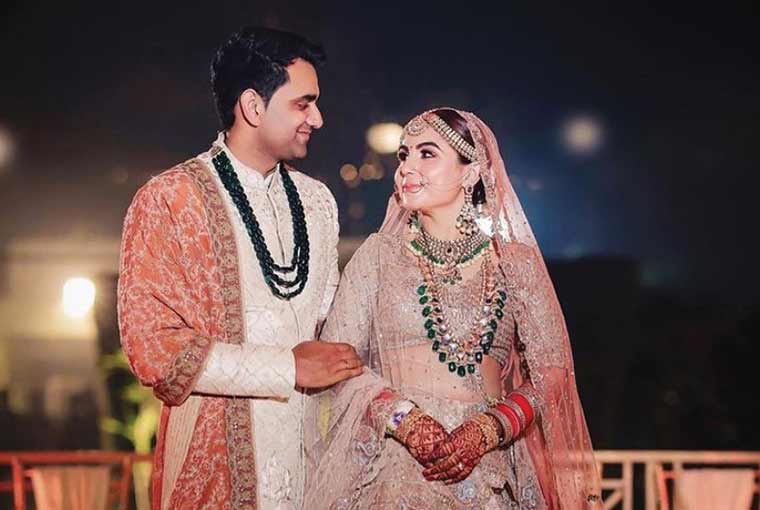 Getting your skin wedding-ready is not an easy task. You need to prep your skin to have that natural glow for your wedding functions. Many experts have suggested the idea that beauty is an inside job. The process of getting that glow should begin with your gut health, especially the food you eat and also your sleeping habits. If you want that excellent gut health, you can also take some probiotics and prebiotics. You can add them to your daily routine and you will gradually notice a significant difference in internal health and most importantly on your skin.
You also need to add fruits, vegetables, fish, and healthy fats that will also help you get that natural bridal glow. Begin with your internal skincare regimen at least six months before your wedding functions. For your skin, you can also use natural oil serums that will offer for optimal moisturisation and radiance to your skin. Even just a few drops will do the trick after cleansing. Also, always use a gentle cleanser, no matter what your skin type is.
Let's not forget face masks! They are great and easy to use but don't use too many of them as they can be too harsh on the skin and lead to redness or flaking. Instead, for natural products that contain fruit extracts and plant enzymes. They are not only gentle on your skin but also give you that flawless glow.
Above all, a little bit of makeup will help you give you that perfect finishing touch to your gorgeous complexion. For that, you need to underdo it not overdo it! It is always advised to do your makeup in natural light. If your beauty regime has worked upon your skin that doesn't go for over-application making it look all cakey. Go for products that have even, sheer coverage helping in camouflaging redness and dark circles. It also needs to be blended into your skin really well. Just apply it with fingers to while doing your while blending into the skin really well for minor touch-ups.
Also, if you want fuller coverage you need to alternate between a concealer and a loose powder that too, using a foundation brush. But the powder should be lightly over the T-zone, otherwise, it can create a matte, flat surface texture. Just keep in mind that brides need to glow and for a touch of colour blush to the cheeks is mandatory. To add that finishing touch a bronzer or luminizer or a highlighter can also do wonders.
All you need to do is keep these tips in mind so that you can radiate beautifully, on your wedding functions without any filter!