Top 13 Wedding caterers in Delhi NCR
The glory of any wedding depends upon many major factors-  including venues, décor and food. Bridal makeup can also be a part of this as groom & bride are the major attraction in the venue. The wedding venues as well as décor go hand in hand. After their finalization, there comes the food, which has the ability to cast a strong impression on the tongues as well as the minds of the guests. The catering at the weddings is mainly the real hero of the whole event. When it comes to catering, one can choose a formal sit-down service or buffet.
We have listed some of the best catering services in Delhi NCR in no particular ranking, which will surely make your wedding a magical moment.
Food Art Hospitality Pvt. Ltd.
They specialize in providing top notch services and culinary excellence for a large number of events such as weddings, corporate events and various other special occasions. Their exquisite food, world class presentation as well as discreet attention to their services have made them the best amongst the rest.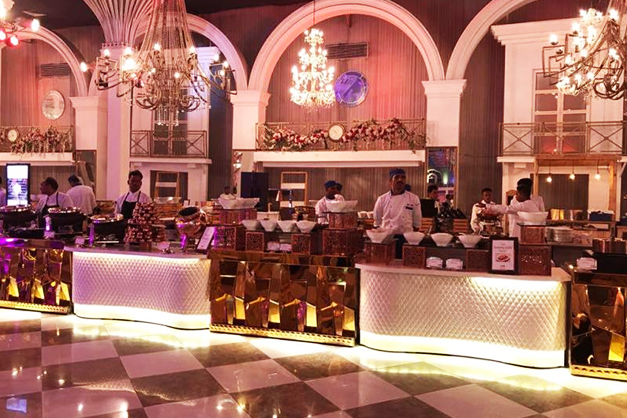 PC: Food Art Hospitality Pvt. Ltd.
Food, Inc. Catering by Yum Yum Tree
Food Inc. is a Delhi-based catering services company that is known for creating a world of delectable flavors as well as tempting presentations. They offer the best of their catering services for all kinds of occasions and events. It is one of the leading companies to offer premium services that reflect the expectations of their clients.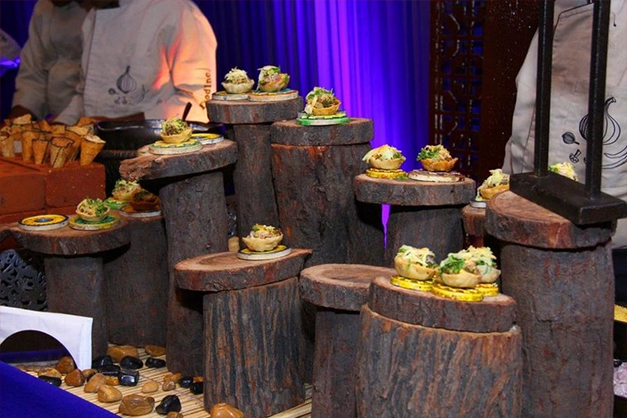 PC: Food, Inc. Catering by Yum Yum Tree
Eleven Course
Eleven Course is known for their extensive experience as well as their wide range of food and cocktails. Their dedicated team helps the couples to customize a unique menu as per their specifications. They are also known for creating traditional dishes with a modern and creative twist.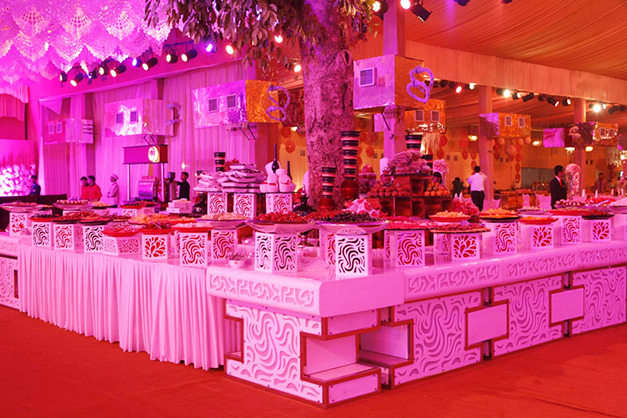 PC: Eleven Course
CCi- Creative Cuisine Inc.
Creative Cuisines Inc. which is popularly known as CCI is known for satisfying the culinary cravings of the elite. They offer the mesmerizing taste as well as innovative cuisines for your special occasions and events. They add a personal touch to the services to offer the best to the guests.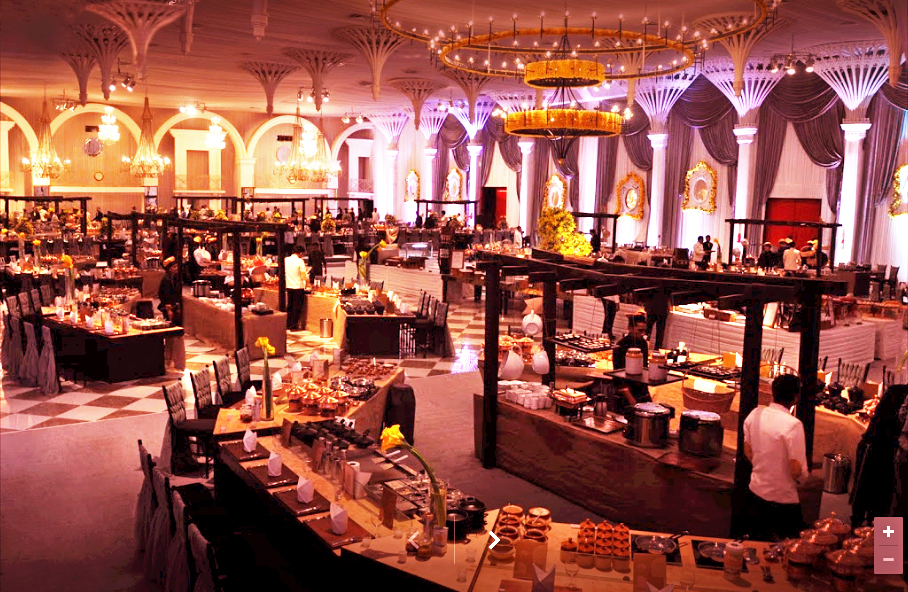 PC: CCi- Creative Cuisine Inc.
Seasons Kitchen
Seasons Kitchen offers an amalgamation of Indian and international cuisines served with spectacular presentations. They offer the best of their catering services for all kinds of occasions and events.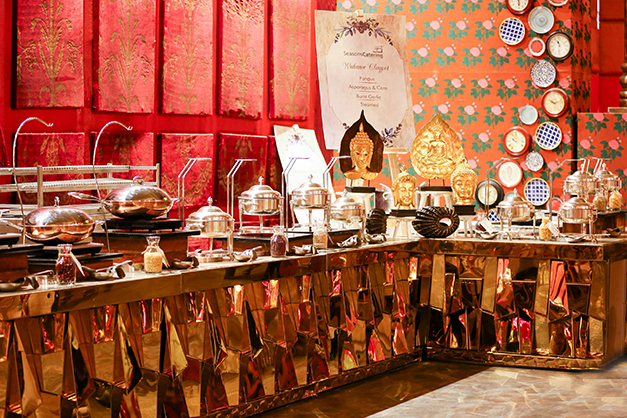 PC: Seasons Kitchen
Kitchen Art Company
The Kitchen Art Co. is a catering company that possesses the excellence in meeting all the gastronomical requirements. They serve fine course meals at all kinds of events including corporate meetings, weddings all other types of celebrations. One can totally count on them for all their special culinary requirements.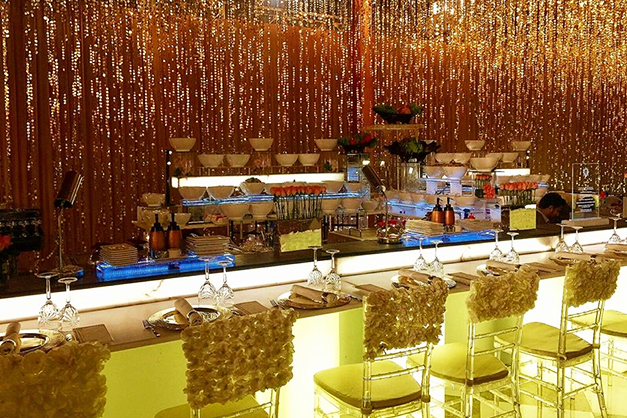 PC: The Kitchen Art Co.
Seven Seas Catering
Seven Seas Catering is renowned for offering a world of artistic culinary experience crafted with the undulating passion for perfection. They take great pride in offering wide panorama of gourmet cuisine for delightful weddings and signature corporate events.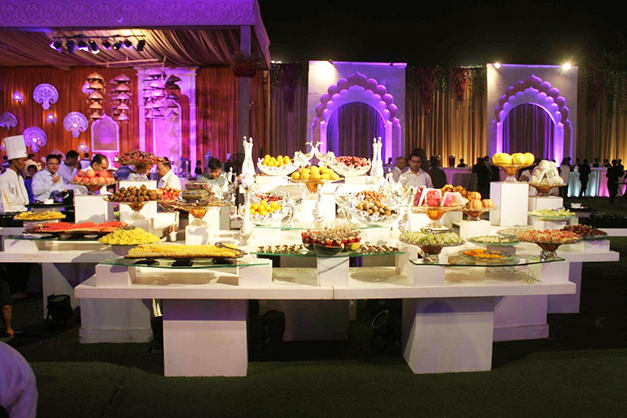 PC: Seven Seas Catering
Kwality Events & Catering
Kwality Events & Catering are known for turning dream weddings into reality! Whatever the number of guests is, Kwality Events & Catering is more than capable of satisfying every guest with their sophisticated menu and dining arrangements. Their mouth-watering food has made it one of the top caterers in the city.
Tandoori Nights
The name itself suggests this catering company is well-known to be serving delicious savouries to its guests. The company has been offering their unmatched services since 1996 and what makes them amongst the best in the city is their provision of customising their menu as per the taste of the clients.
Fork 'n' Spoon
Fork 'n' Spoon belongs to the famous Nijhawan group and is known for serving all kinds of guests starting from 20 people to a big fat Indian wedding for nearly 5000 guests. They are also known as artists in aprons that can make you fall in love with their art.
Saltt Catering
Saltt catering specializes in giving an international touch to the traditional delicacies. They also strive to do justice to the authenticity of the food and above that, they are also known as pioneers in presenting most beautifully.
The Embassy Catering
The best thing about this catering company that they had completed six decades of service. They have abundant experience in covering countless events of different sizes and distinction that makes them the most popular in the industry.
The Basil Kitchen
The Basil Kitchen was established in 2013 and are known for their stupendous live cooking counters which have made them the talk of the town. Nothing is as mesmerizing as food being cooked in front of the guests ensuring its quality.
Pro tip: Always look for a caterer that provide some level of built-in flexibility to adapt these menus to your specific needs by substituting specific items and/or customizing others.
Also Look at: Top wedding venues in Delhi NCR