Types of Wedding Planners that you should know about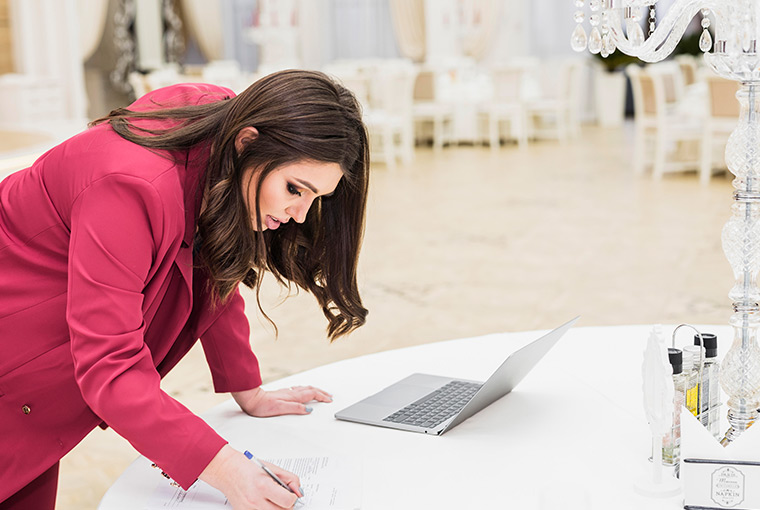 Weddings are all about deciding the right things that will make the celebration memorable. You have to decide on the venue, caterer, decorator, invite designer, dress designers, photographers and so on. To make the tasks easier, usually, people rely upon wedding planners but do you have any idea that there is a different kind of planners as well. They differ as per the services provided by them. There are planners who work as event coordinators, then there are planners who are destination event designers and so on. Therefore, it depends upon your need. If you are also looking for someone and still not be able to decide what type of planner will suit your requirement then here is a little help from our side…
Just keep in mind that planners can be designers but not all designers are planners. Also, wedding planners and designers can we wedding stylists but not all stylists are planners or designers. Planners can be coordinators, but not all coordinators are planners. Planners can be a designer, stylist and coordinator, but the reverse is not true. We know this must have confused you even more… So below we have the explanations of all kinds of planners!
A Full-Time Wedding Planner
As the name suggests, a full-time wedding planner is someone who plans everything from start to end. They even help you to stick to the budget and manage the timeline. A full-time planner designs the whole event and even book vendors as well. They are the ones who take all the stress from you and let you enjoy the whole celebration. Not only that, but they also manage the guests, invitations and on-site management. Therefore, if you hire a full-time planner that all the wedding planning pressure will be alleviated.
A Part-Time Wedding Planner
Now there are also partial wedding planners. They usually offer all of the expertise of a full-time planner, but in their case, the aspects will be chosen by you. Part-time planners can be of help in two major ways. First: they can help you find the vendors as per your taste as they are in touch with many. Then you can choose from their recommendations and contact them as well as book them on your own. The planner can also provide support on the day of the event and help in on-site execution. This will surely prove to be beneficial for the couple.
Another way in which they can help is in coordinating the major tasks of your wedding. Take their professional support you need where you need it most. This would lack their overall support but otherwise, you can make the most of it in a budget-friendly way.
A Destination Wedding Planner
Again, a self-explanatory name!  So, a destination planner is very similar to a full-time planner. The only difference is that they have expertise in planning events at your wedding site. For example, if you are planning to have a wedding in Udaipur, then you should hire someone who is a pro at planning a wedding in that region. They would help you to get the best vendors at your wedding location. They would also be aware of the local way of communication, which would do wonders for your wedding.
They will also be able to maintain travel itineraries, customs, language and cultural barriers, and logistics at a particular location. Therefore, hiring a destination wedding expert will be a win-win situation for you!
An On-Site Event Manager or Coordinator
Such wedding pros will be a part of the wedding just four to eight weeks before the event. We would advise you not to get confused by the name! Just keep in mind that coordinating all the functions professionally and effectively requires experience, skill, time and some advanced planning, therefore you need to involve them at least one to two months before your celebration starts! They will go through the list of final vendor contracts, finalize all the needs such as last-minute checks, payments and tipping. They will also look after all the timelines, final day preps, look after guests and coordinate with vendors on the date of functions.
They will take up all the pressure from you and keep track of all the tasks. So, hiring a coordinator will be a really good idea.
Event or Wedding Designer
So, an Event or Wedding Designer is very different from a planner. Don't be surprised! Planners are the ones who handle all the logistics, timelines and other vendors. On the other hand, an event designer is the one who handles your floor plan and the overall wedding aesthetic. Firstly they'll listen to your ideas and vision and then assess the logistical parameters of your functions by looking at the venues while sticking to your budget! They are the ones who develop a cohesive and perfect look, feel mood and overall aesthetic of all your wedding functions. Basically, they are the ones who add beauty to your wedding! Trust us, if you want to turn your dream wedding into reality then you should definitely hire a wedding designer!
We hope, this must-have given clear knowledge to you about the type of planners!