Wedding Day Tips for the Brides with Sensitive Skin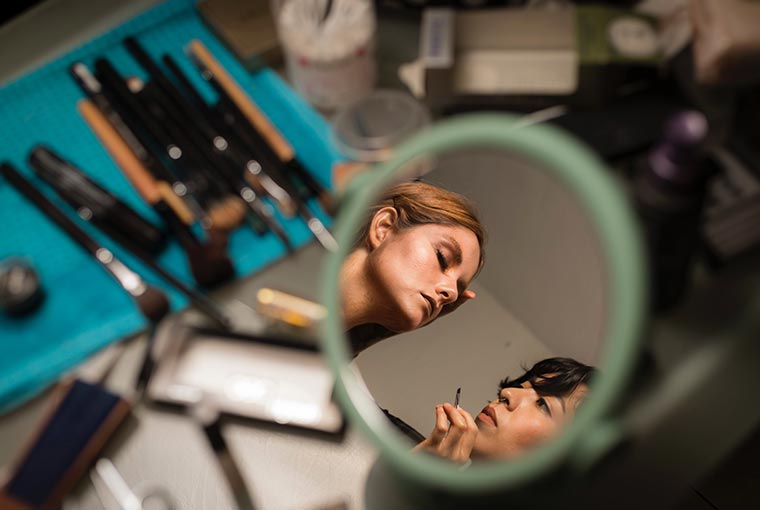 A wedding day is one of the most important days in someone's life and every bride dreams of looking her best on this day. What makes or breaks your look is your face therefore you can't compromise with it. But how to handle this situation when you have sensitive skin. You have to be really careful about the products that will be used on your face as they can be reactive which may get stressful as it's your wedding day. Even the application tools used by your MUA can also cause reactions, redness, rashes, or hives. If you're also nervous about the sensitivity of your skin then here are some things that you should keep in mind before getting ready for your wedding…
Communicate what bothers you
You should list down the products or tools that are bothering your skin and causing reactions to it before your wedding. This will help you on your wedding day as well as in future to avoid them. Plus, you need to communicate the same to your MUA as well so that they can avoid them too. We would also recommend you visit your fnpgardens dermatologist as well before the wedding. This will help you to get a proper diagnosis for your skin concerns. Not only this, but your doctor will also advise you on the products that would be needed to soothe or ease your skin troubles.
Share all your concerns as well as details with your MUA
It's really important, to be honest, and clear with MUA before getting your makeup done at your wedding functions. You should tell them about your sensitivities and concerns when it comes to makeup products. You can even ask them to test-run the products. You should feel confident that the products your artist is using won't cause any reaction to your skin. All kind of specific allergies or irritations that you're aware of, whether it's ingredients, SPF, or certain colours should be communicated. There is a chance that you are not aware of the fact that some people are sensitive to products with red dyes, so purples or red tones, therefore these should be avoided as well. Additionally, your makeup artists will know to use fragrance-free, allergy-tested products when sharing your concerns with them.
Don't forget to do your own skincare
If you are aware of your skin sensitivities, you must have a range of products that suit you best. We would suggest you use them as your skincare regime on your wedding day! Be it your moisturiser moisturizer, eye cream, or even the primer you rely upon should be used before your makeup session. You can't afford to experiment with anything new on your skin on the wedding day as it may wreak havoc and ruin your day as well as your pictures.
Just carry your everyday skincare essentials with you so that you can stay away from any problems with your skin.
Get your Own Makeup products and tools
The same goes for your makeup products and tools. As you must be dealing with sensitivity for years, you must have your own allergy-free products that work for you. We would advise you to take those products and tools with you and ask your makeup artists to use them on your skin. Just give them a heads up in advance that you are bringing your own products for the makeup.
All we want is for you to be aware of what is good and bad for you so that you can stay away from any harm to your skin. Take care!