What are the unexpected wedding expenses and how can they be managed?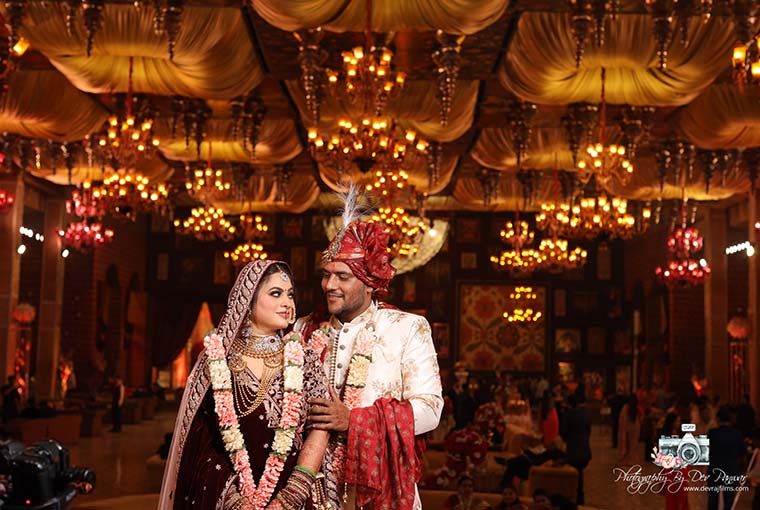 Planning a wedding is one of the biggest tasks in someone's life. It's a huge project that requires months of planning.  After getting the wedding date fixed, you need to pen down a long list of tasks that will help you curate the wedding of your dreams. There are endless tasks that need to be done for your D-day! The whole process of wedding planning includes
curating the wedding budget, then categorising the tasks and giving all the attention to every little aspect. Trust us, even after months of planning and giving attention to all the details there will be certain unexpected wedding costs that can pop up at the last moment which can be an unpleasant surprise for you as well as your family.
There are fair chances that you may not be prepared for such unexpected expenses. Now you must be curious about these costs… Here are some of them with some tips to handle them smartly.
Errors on your Wedding invites
Wedding invites are one of the most important things at weddings and they take a lot of time as well as a bit of the wedding budget too. There are certain unfortunate times when you receive your final wedding invites with some typos or grammatical errors printed on all of them. This could be a shock and now nothing can be done as you will need to re-order fresh ones. Therefore triple-check your card contents before sending them for printing. You can even take help from professionals or your grammar Nazi family members or friends!
Shortage of wedding favours
This is kind of common in Indian Weddings when sometimes your When your cousin's mother-in-law turns up on your wedding as one of the unexpected guests, and you can't greet them without a return gift. Therefore, you have to spend some extra money to buy that return gift. Trust us, these expenses are unavoidable but are really necessary to make. You should always keep some amount aside for buying these favours. One smart way to handle these expenses is to use any of your own new sarees or dress material for the uninvited guests! Just gift wrap them beautifully and you are good to go!
Cancellation by one of the wedding vendor
We all divide the budget as per the fees of our wedding vendors and sometimes due to some unforeseen circumstances our vendors cancel on us. It is very disappointing as well as the unexpected situation that makes us spend spending a lot more that we kept for that particular service. Sometimes, you may have to spend more than the actual amount you paid initially for that service.  Making these unexpected last-minute arrangements has the ability to burn a hole in your pocket! We would advise you to keep a backup even if you are hiring some of the best vendors.
Making last-minute arrangements for extra food or beverages
A major chunk of your wedding budget must have been kept for the booze for your pre and well as post-wedding celebrations. There are fair chances that you may fall short on alcohol especially when you decide to have an after-party. Therefore, you may have to arrange it which may cost you extra. Therefore, always keep extra stock as you can't have too much alcohol for weddings!
Malfunctioning of jewellery
Wedding jewellery is delicate and generally, brides opt for artificial jewellery and sometimes a big stone comes off or some earrings break which is indeed a heart-breaking thing. You are left with no choice to buy a new pair. We would recommend you to keep spare to overcome such unexpected wedding costs.
If you have also faced any kind of unexpected wedding expenses then do tell us in the comments below…