Why is it Important to a Social Media Detox During Your Honeymoon?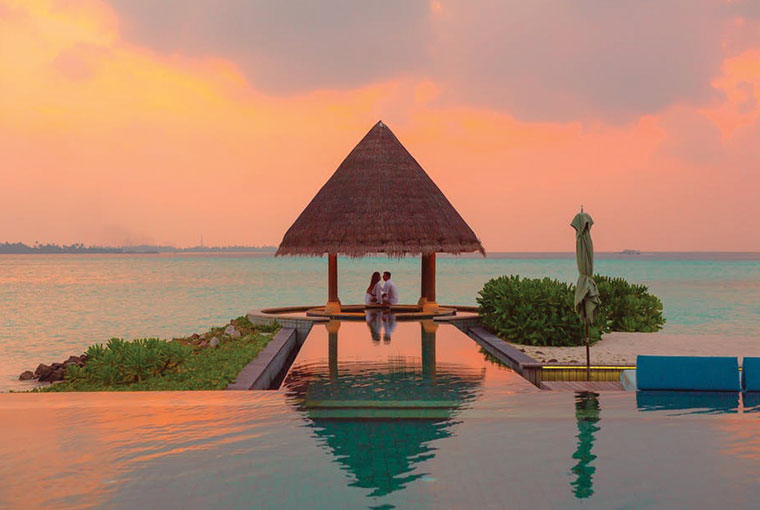 After that wedding madness, it's the honeymoon that all the newly-wed couples wait for. It's one of the most exciting times which will help you to celebrate your new life with your partner. Your honeymoon is the best opportunity to spend the quality time together with each other without any disturbances. While packing for your honeymoon we would suggest you to forget that one really important thing, that is your phone charger.
It is really important to unplug yourself to honour the love of your life as you are with that person who matters the most to you at that point in time! Therefore, you have to for the social media detox that will keep you away from the rest of the world so that you can focus on your partner.
If you turn off your phone, email, and social media notifications for a detox during your honeymoon that you can have long-term, wide-reaching benefits which will surely surprise you…
Strengthening of your bond
It has been observed by the experts that every time you turn to your phone you make your partner bid for your attention which is not at all good for a newlywed couple. Your better half will try to make verbal or physical attempts to get that attention. Trust us this is a secret weapon if you're a newlywed couple and you want to strengthen your relationship. If you want to connect with them then you have to be available for them by not getting distracted because of your phone. If your partner is also staying away from their phone then also you need to recognize their gestures to stay close to you and trying to make a connection.
This will help you set a good example
We totally understand the temptation of uploading an Instagram while doing your adventures at your honeymoon, or a Facebook picture by the pool and so on… Though you have been sharing important moments on a daily routine nut when it's your honeymoon you should spend some time for the two of you to connect without the distraction of social media. If you really want to share then you can do it while going back from your honeymoon.
If you are worried about going totally MIA from the social media then you can sweetly upload a story with a message that you are heading on your honeymoon and going off the social media for a while! These messages are sensible and also encourage other people to do the same thing. We also advise you to carry a camera instead of a phone to avoid notifications and capture your beautiful memories.
It will help you create better memories
Your honeymoon is not just about beautiful places, sunsets, delicious food or adventures, it's the beginning of your married life. Therefore it means something more than a trip. your honeymoon should not be about how many likes you got on the social media or carry on left off conversations. On the other hand, it should be about bonding with your partner and to start off on a really good foot. All of your focus should be on connecting with each other and creating memories at your favourite honeymoon location. Honeymoon is the beginning of something really, really special and having stories to tell to your kids rather than being concerned how many likes you got!
Now you know what to do!