10 Unique Lehenga Colour Combinations for Brides that will rule In 2019!
The year 2019 is all about drool-worthy colour combinations for Bridal lehengas as the new age brides are all open to experimenting with their looks. Previously, Bridal lehengas were all about traditional hues including red, pink, magenta, orange and gold. But now brides not at all shy away to pick some new combinations for their wedding attire. To give a new life the wedding attires brides are going for pastels to reinvent their bridal looks with some pretty hues and combinations! So here is a little sneak a peek into the potential combinations for the year 2019!
Different shades of pink together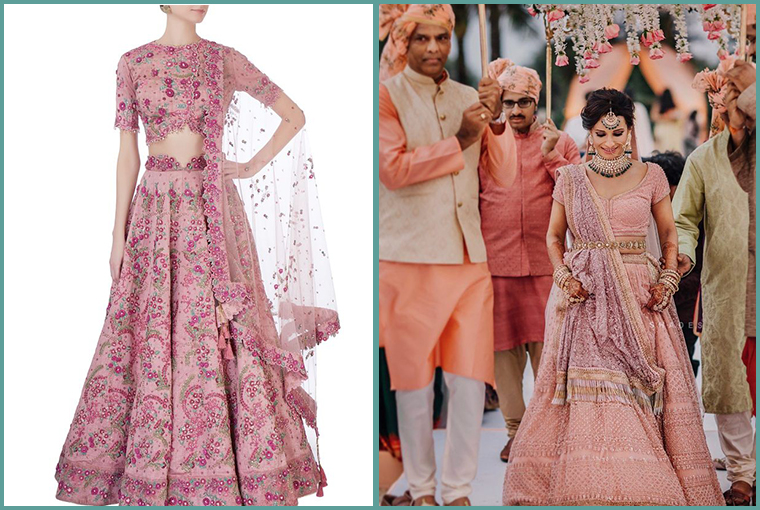 Pink is undoubtedly the most loved colour when it comes to selecting wedding attires. This year you can go for mixing two dainty hues of pink together that will surely look so refreshing.
Coral with Gold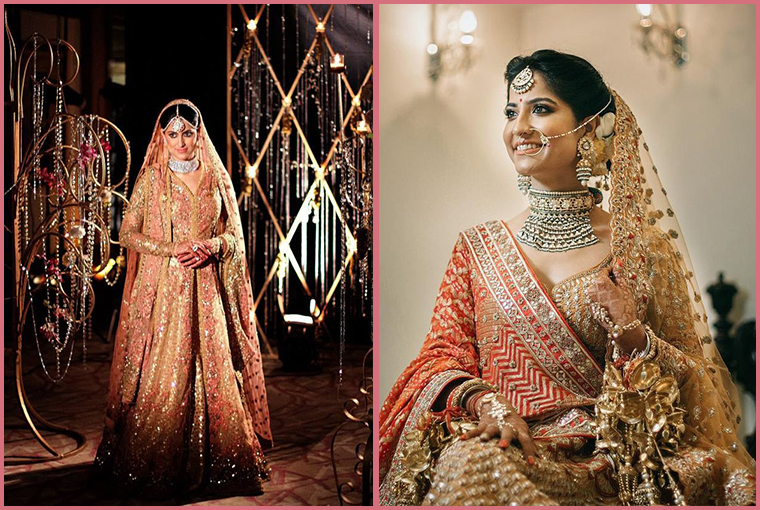 Gold never goes wrong when you are choosing your lehenga for the wedding. Living Coral happens to be the Pantone Colour for 2019, and it will look surreal when donned with the golden combination.
Visit Here:-Banquet Halls in South Delhi
Light Pink with Light Green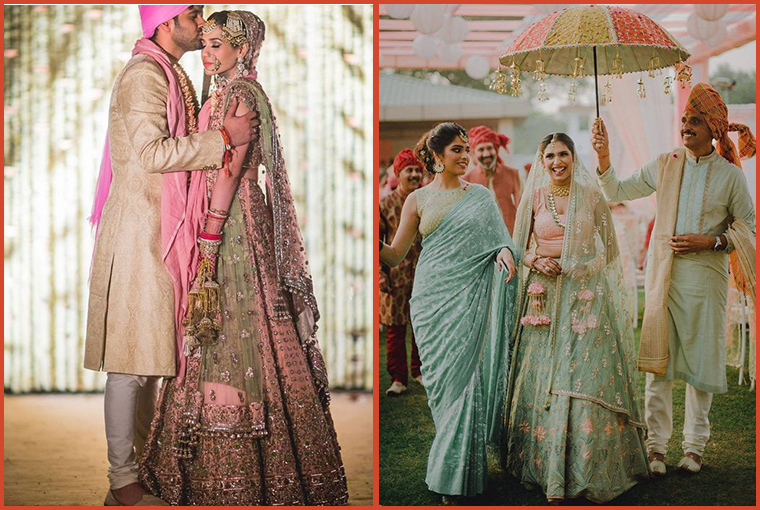 This is a very beautiful combination with the lighter hues. Plus, if you have an inclination towards pastel shades then, this is a pretty combination that you should go for.
Powder Blue with Blush Pink

It is another pretty pastel combination to go for this year. Powder Blue and Blush Pink lehenga will surely look which looks super dainty, especially for a day wedding!
Indigo/ Midnight Blue with Millennial Pink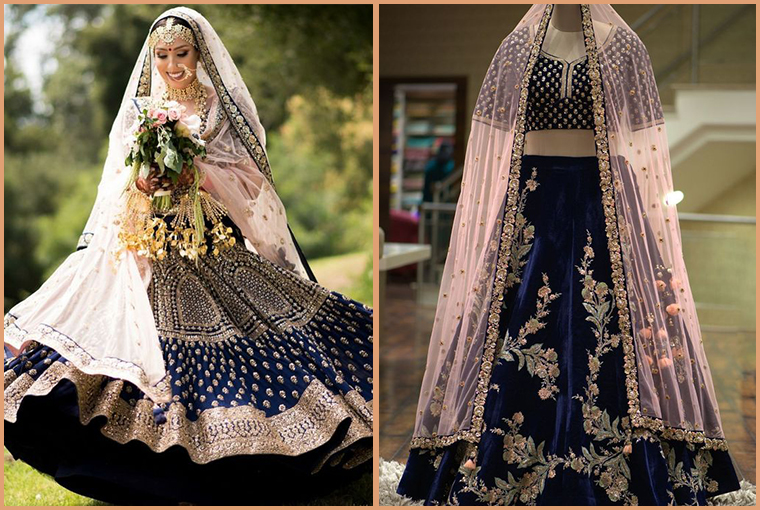 If you want your look to leave a mark, then you should try this for sure. These two offbeat shades together will surely make you look glowing on your wedding day.
Turquoise and pink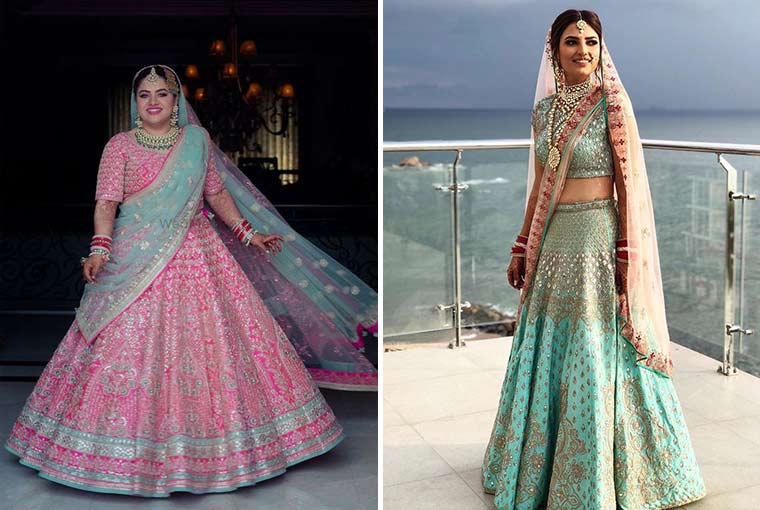 Both the colours are noted amongst the prettiest shades in the colour palette and even together they can create a magical look for you!
Pistachio and Pink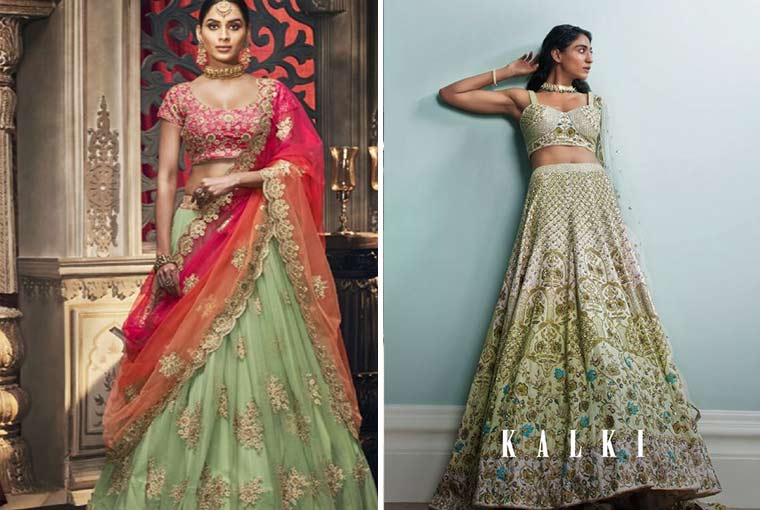 If you want to go a little offbeat and look radiant at the same time, then this colour combination is for you!
Yellow with Light Pink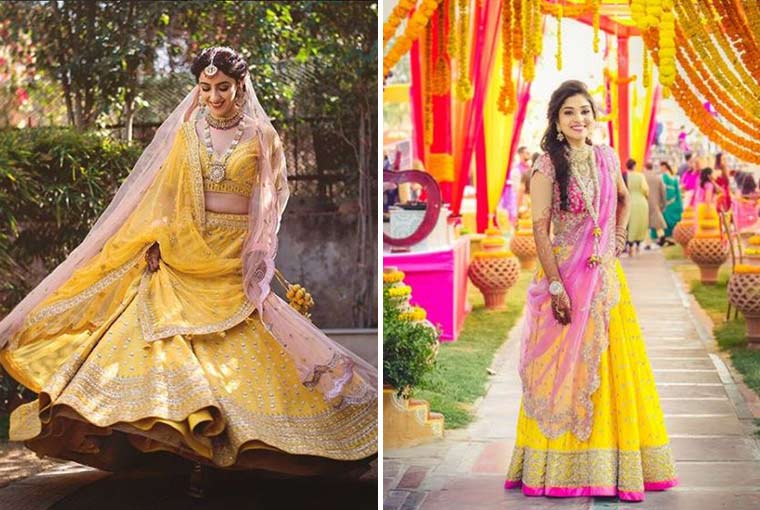 Yellow has always been a vibrant colour and it looks great at weddings. You can go for this sun shining and vivid combination if you like it subtle.
Pink and Peach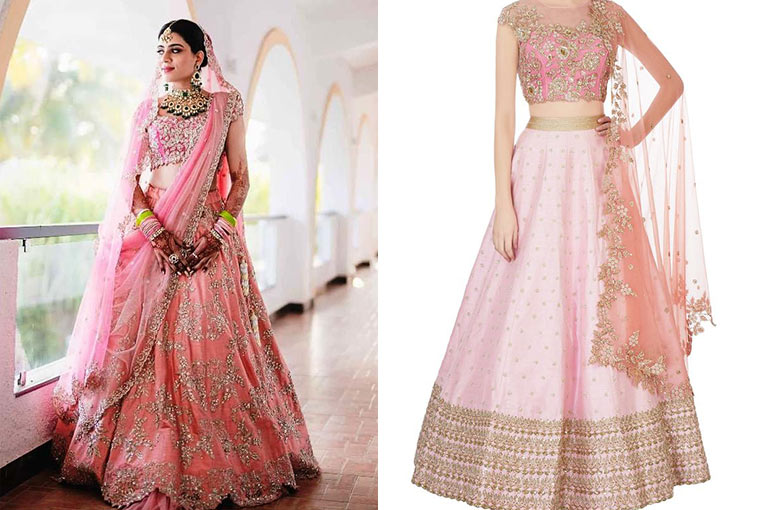 This colour combination for the bridal lehenga is not just soothing but very pretty to don.
Red and Burnt Orange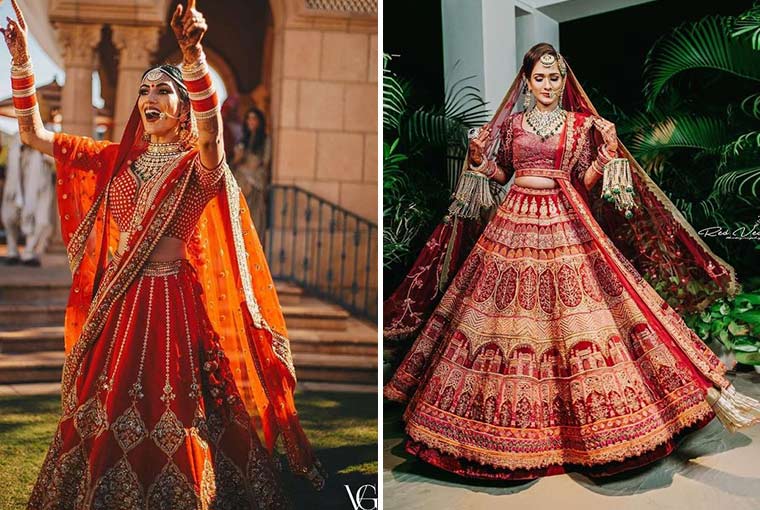 If you have a thing for bold colours then this colour combination for brides is a rage.
Tips to balance colours of your bridal lehenga
-Contrast dull gold colour with brigther shades
-Pair bright colours together to look all vibrant
-Style beige colour with brighter shades like blue or red
-Colour Blocking can never go wrong
-Go for white with red to look all pretty
We hope you will love these combinations for your wedding in 2019! Share your views in the comment section below…