30 Romantic Movie Quotes for your Wedding Pictures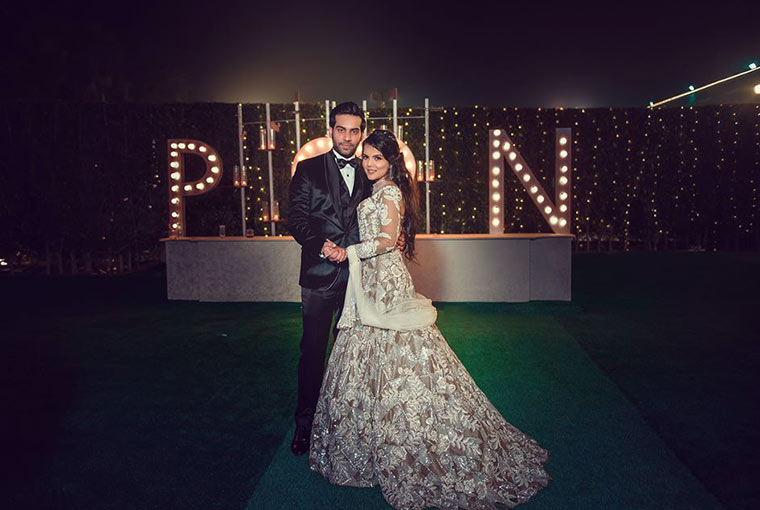 After getting married, you must be dying to upload your wedding pictures over social media. We totally understand your excitement, but you just can't upload them without the most thoughtful captions for the pictures. As these are the most special pictures of your life, therefore, they need to have the most special captions and what's better than taking inspiration from the most romantic movies of Hollywood!
So, here we are with some romantic catchphrases and quotes that we came across from some of the best romantic movies of all time. There will be some that have gained so much of popularity that they have become a part of various books or texts that people are sending their loved ones.
Below are the best romantic love quotes from cinema…
"I will return. I will find you. Love you. Marry you. And live without shame." – ATONEMENT
"So it's not gonna be easy. It's gonna be really hard. We're gonna have to work at this every day, but I want to do that because I want you. I want all of you, forever, you and me, every day." – THE NOTEBOOK
"I can't see anything I don't like about you." – ETERNAL SUNSHINE OF THE SPOTLESS MIND
"The greatest thing you'll ever learn is just to love, and be loved in return." – MOULIN ROUGE
"When you realize you want to spend the rest of your life with somebody, you want the rest of your life to start as soon as possible." – WHEN HARRY MET SALLY
"To me, you are perfect" – LOVE ACTUALLY
"I wanted it to be you, I wanted it to be you so badly." – YOU'VE GOT MAIL
"True love cannot be found where it does not truly exist, nor can it be hidden where it truly does". – KISSING A FOOL
"Soul mates. It's extremely rare, but it exists. It's sort of like twin souls tuned into each other." – WHEN DREAMS MAY COME
"Say you'll share with me one love, one lifetime. Lead me, save me from my solitude. Say you want me with you, here beside you. Anywhere you go, let me go, too. Love me, that's all I ask of you." – THE PHANTOM OF THE OPERA
"I promise I'll come back for you. I promise I'll never leave you." – THE ENGLISH PATIENT
"I wish I had done everything on earth with you." – THE GREAT GATSBY
"You will never age for me, nor fade, nor die." – SHAKESPEARE IN LOVE
"Listen to me, mister. You're my knight in shining armor. Don't you forget it." – ON GOLDEN POND
"You have bewitched me, body and soul, and I love… I love… I love you." – PRIDE & PREJUDICE
  "I love you. You complete me." – JERRY MAGUIRE
"I want all of you, forever, you and me, every day." – THE NOTEBOOK
"I vow to fiercely love you in all your forms, now and forever. I promise to never forget that this is a once in a lifetime love." – THE VOW
"It seems right now that all I've ever done in my life is making my way here to you." – BRIDGES OF MADISON COUNTY
We hope these quotes will help you get the perfect caption for your dreamy wedding pictures.