A Flashback of some beautiful wedding moments that took our hearts in 2019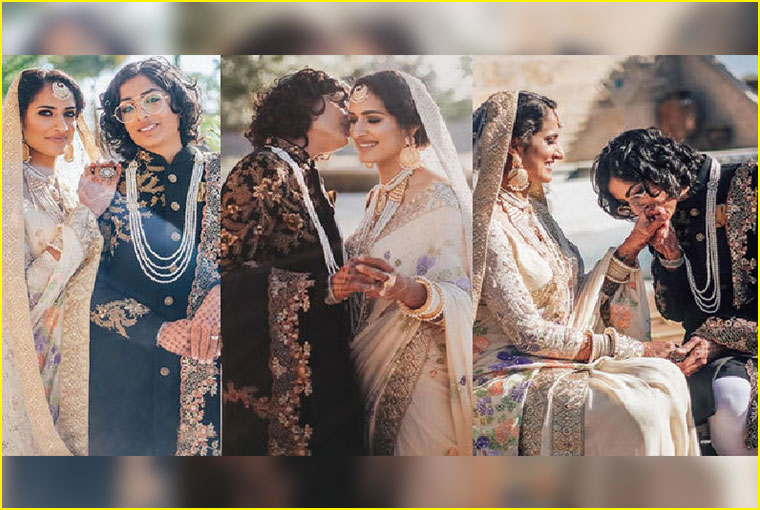 Finding a soul mate and getting married to them is one of the most beautiful feelings in the world. When it comes to Indian Weddings, getting married is regarded as one of the purest bonds as it brings together not only two individuals, but their souls as well as families too. We totally understand that the core of Indian weddings is the same but still, they are celebrated differently. In the past year, we came across some really beautiful wedding moments that totally took our breath away. They not only gave a new meaning to getting married but they also taught us that love sees so boundaries or even gender.
Here are three wedding moments of the year 2019 that made us believe in the sanctity of love and marriages…
Aditya Madiraju and Amit Shah's Dreamy Wedding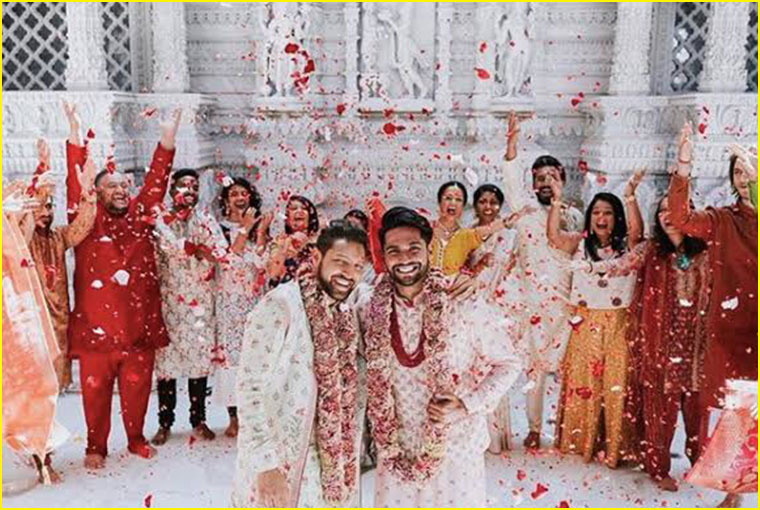 This wedding with twinning outfits, a traditional Hindu ceremony and sangeet-style post-wedding celebration was not less than a fairy-tale. This same-sex wedding in New York City had all the ingredients that made it a hit on social media. Their gorgeous matching ensembles for all the events, their romantic love story, traditional wedding ceremony with quirky décor enticed us to dive into their wedding pictures for loads of wedding inspiration.
They kicked off their wedding celebrations with an intimate, al fresco mehendi party at their home which they built together. Instead of going for typical banquets, they opted for a garden festivity in their backyard with their friends and family. The décor was adorned with the marigolds the most popular Indian wedding flower beautified with whimsical lights dotting the décor giving it an intimate vibe.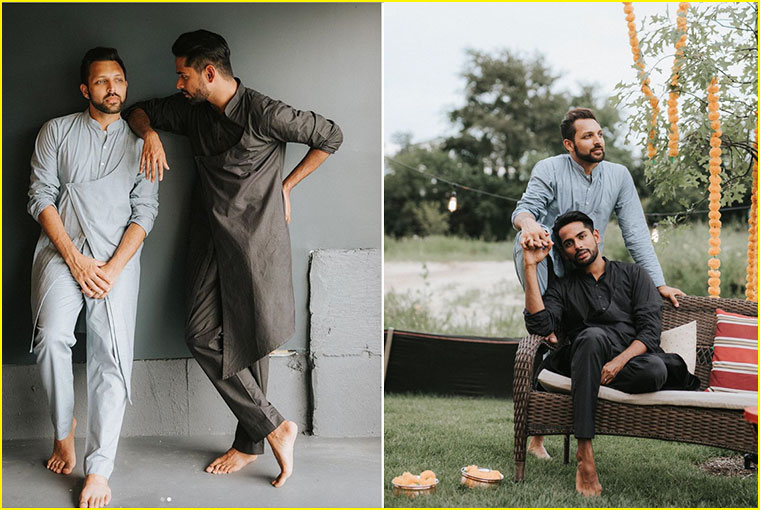 Shah and Madiraju got married in a civil ceremony as both of them wanted to honour their roots. They went for a simple ceremony only with their friends and family. The ceremony started with a puja then an exchange of garlands and pheras. They also said- "We didn't realise the impact a simple wedding at a temple would have on people around the world looking for hope. There is no secret to acceptance, tolerance, or happiness. You just have to find the right partner to take the step with. Let the truth of your love speak for itself." They chose the very famous and beautiful BAPS Shri Swaminarayan Mandir in New Jersey. This stunning temple is already noted for its grand architecture and intricate marble carvings on the façade.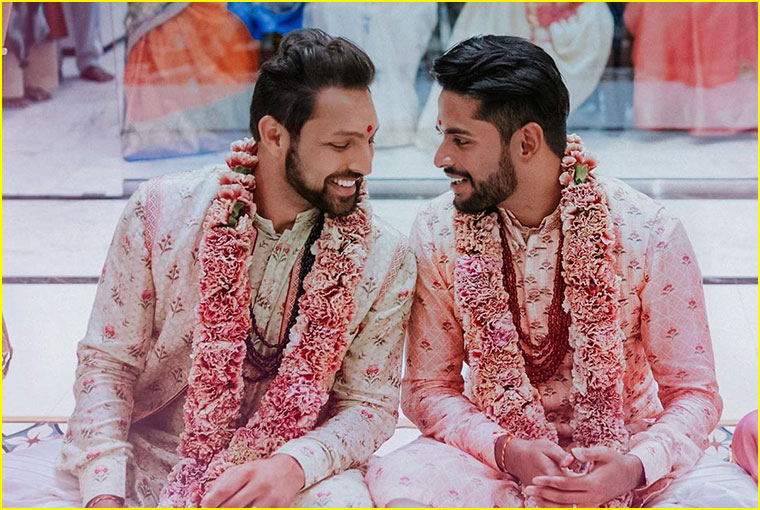 They wrapped up their celebration with a sangeet-style, cocktail party the next day of the wedding. For this post-celebration, they chose Pondicheri NYC, which is an industrial-chic all-day café serving Indian cuisine. The reason behind this choice was that they used to go to the eatery often when they lived in the city so they wanted to bring the celebration back there.
The couple decided to wear matching outfits again for their post-wedding celebration. They went for custom sherwanis and black kurta with trousers designed by New York-based Indian fashion design and consultation company, Andaz Design. They completed the look with Christian Louboutin shoes.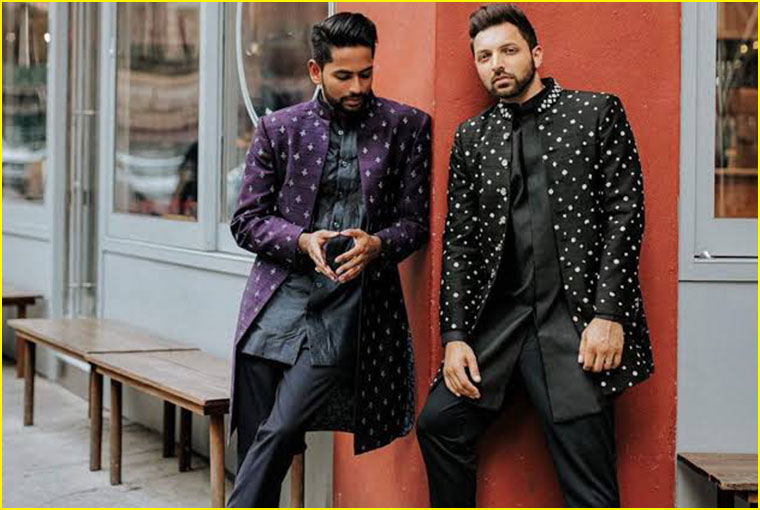 Trust us, we just can't get over their dreamy wedding!
Indian-Pakistani lesbian couple getting married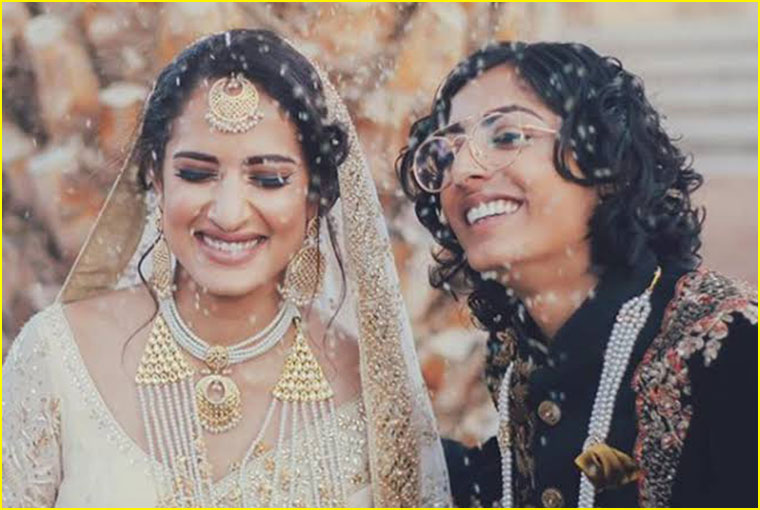 An Indian-Pakistani couple from India and Pakistan tied the knot with one woman rocking a traditional bridal look while the other went for a groom's outfit. Bianca Maieli and Saima Ahmad got married in a ceremony surrounded by family and friends. It was a mixed-culture wedding that incorporated both their heritages into their four-day wedding event.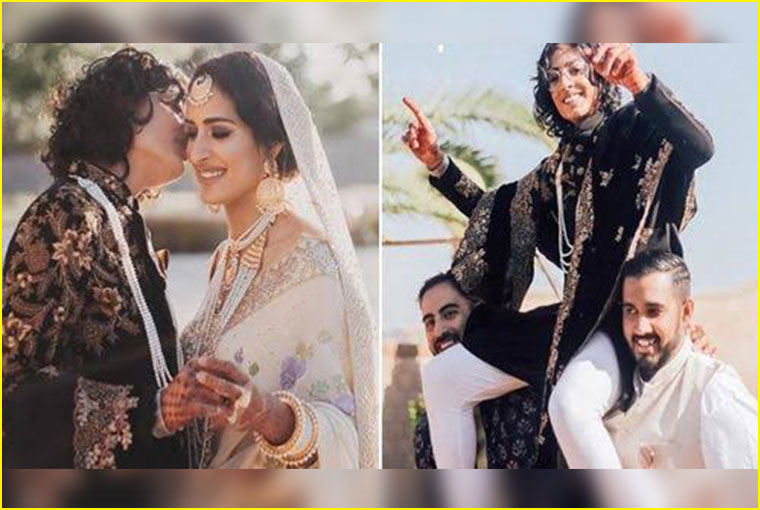 They dated each other for almost a year and they have the cutest proposal story. Saima planned on popping the question, even asking Bianca about what ring she wanted, but Bianca surprised her by beat her to it, proposing her on a trip to Columbia.
This wedding took place in Bianca's dad's garden in California with 200 people in attendance and it has been hailed as a symbol of love transcending boundaries. The celebration had four events and both of them wore matching outfits for each one, designed by their friend Bilal Kazimov. Bianca opted for a traditional bridal outfit, a sari, while Saima donned a sherwani, for the wedding.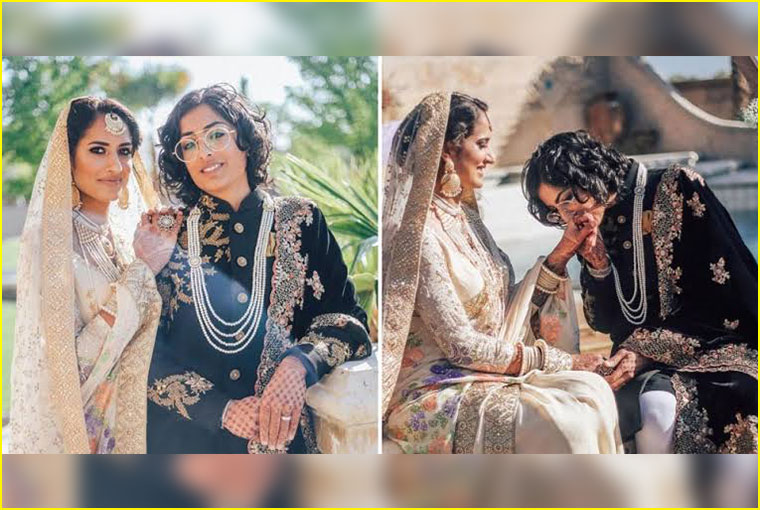 The couple said they've faced "challenges" in their relationship, but at the same time, they say it was a "blessing" finding each other.
Bridal photoshoot of a cancer survivor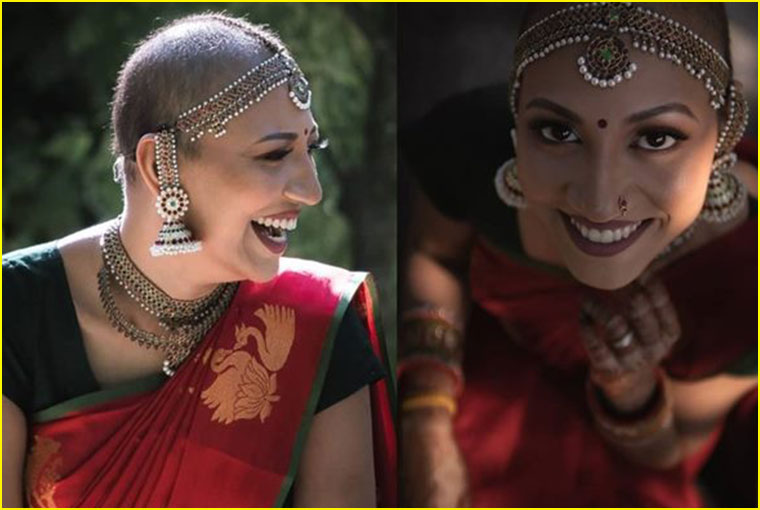 How can we forget that viral bridal photoshoot of a cancer survivor that was an inspirational must-see on social media? That breathtaking photoshoot introduced us to
Navi Indran Pillai. It was a powerful and inspiring photo series of 'Bold Indian Bride'. This photoshoot not only shattered stereotypes of a shy bride but it also empowered cancer survivors as well as patients to embrace the transformation they went through while fighting the disease.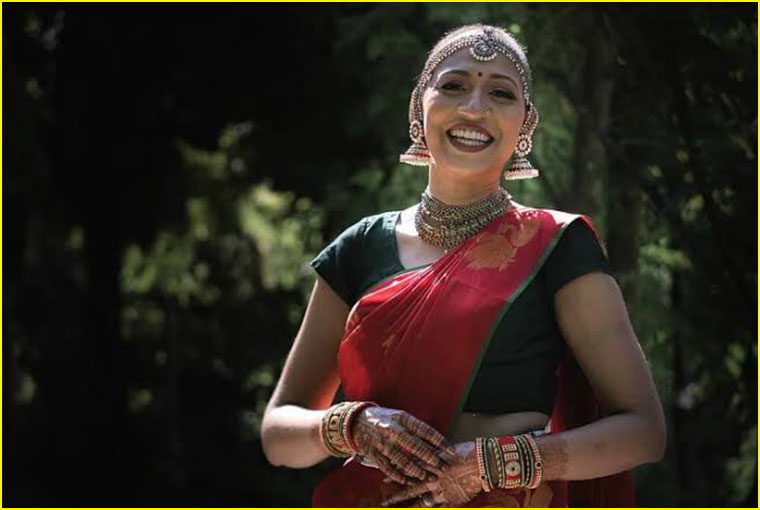 The main idea behind this powerful photoshoot was mentioned in one of her posts. She wrote- "For me, as a cancer survivor, I dreamt the day I marry the love of my life. Dreamt, what it is like to look like a bride, to feel like a bride. Having gone through cancer treatments (chemotherapy, etc.), losing my hair was by far the hardest thing I ever had to go through."  She also added, "I felt that I was not beautiful enough to be loved and was not beautiful enough to look or ever feel like a bride. Hair is our 'crowning glory' and having that taken away from you is devastating. But we choose to accept what we have, appreciate what we are and welcome what is coming."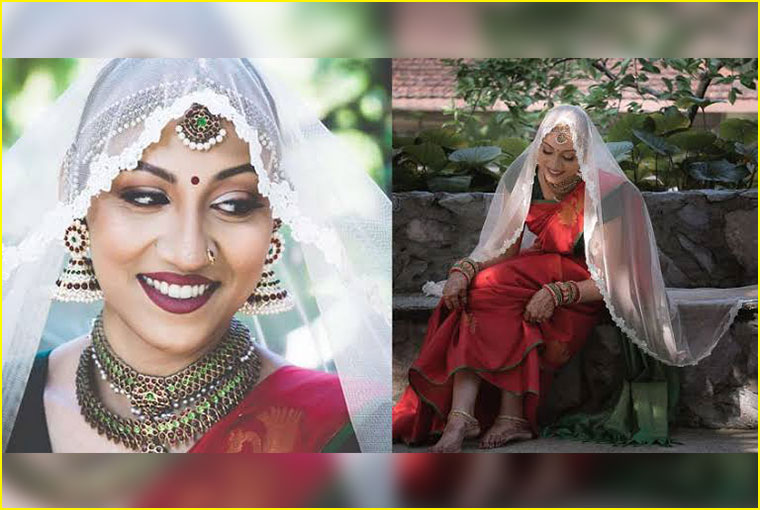 She wore a stunning bight tomato red saree with a white tulle veil, and with mehendi on her feet and hands. Poovanedran looked a breathtakingly beautiful bride in all the images which made us fall in love with her. The photographs were taken by Celes Gerard that captured everything Poovanedran wanted to convey!
A Hindu-Muslim couple celebrating their love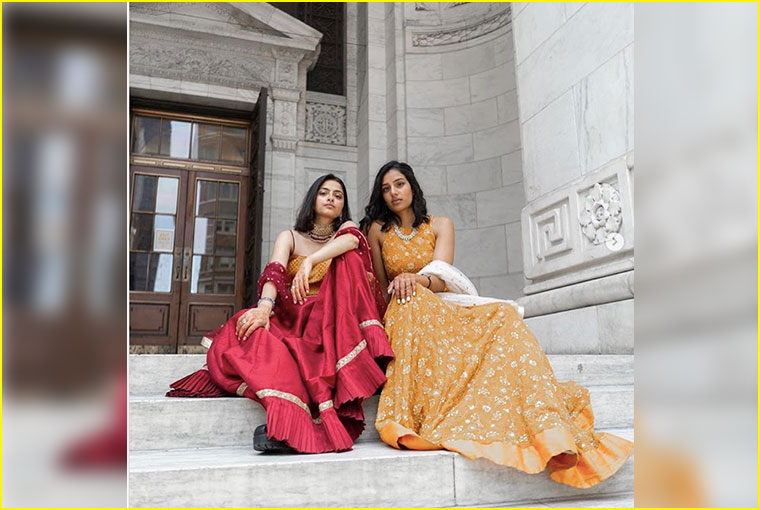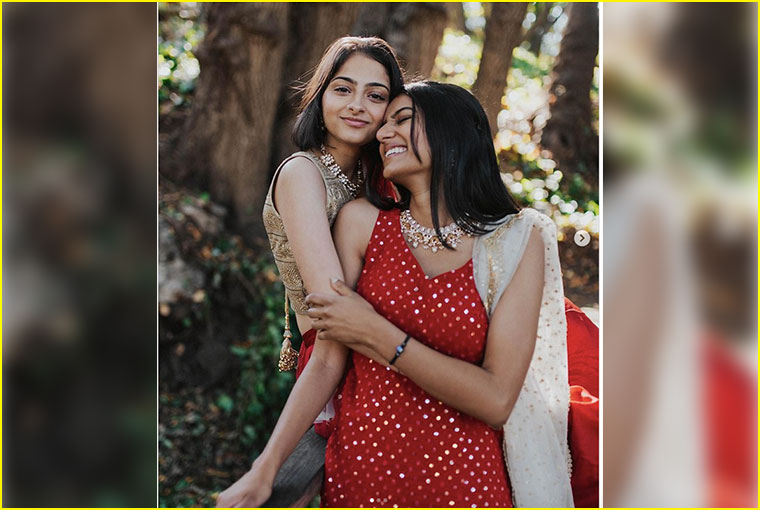 Last year, we also came across a Hindu-Muslim couple celebrating their anniversary with a spectacular photoshoot. Anjali Chakra, a Hindu woman and Sundas Malik a Muslim artist from Pakistan live in New York City, and these two ladies posed together in a beautiful photoshoot by Sarowar Ahmed that proving, that love knows no boundaries.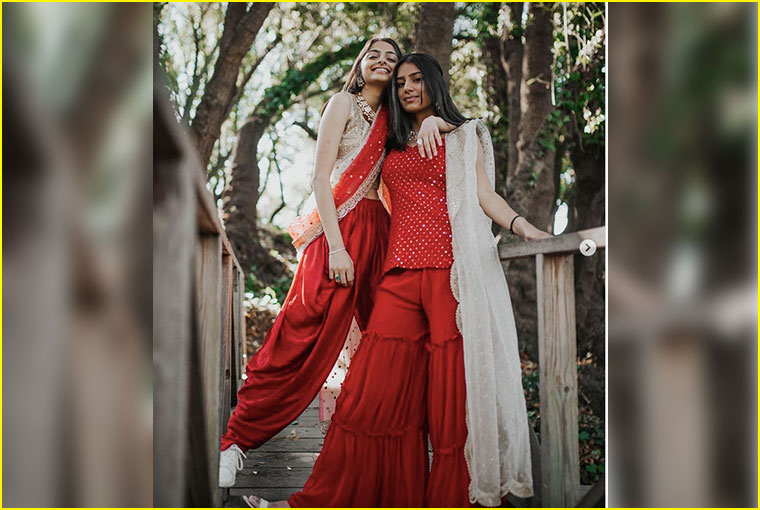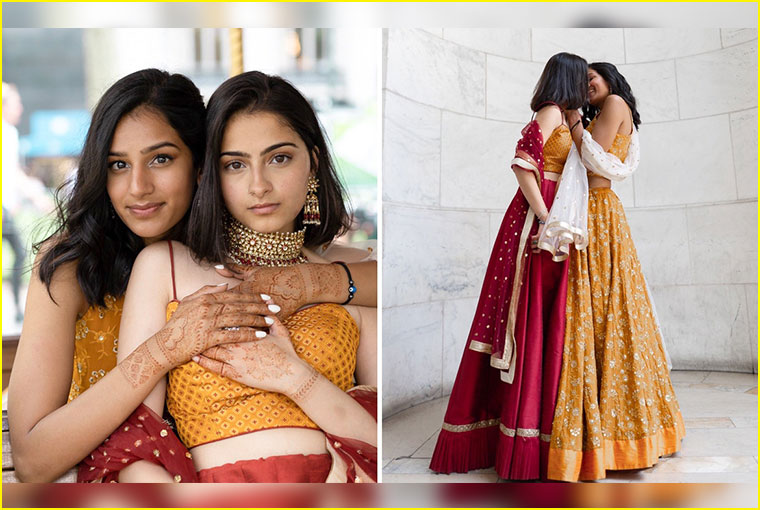 Their series of photos not only went viral but were also praised as the larger symbols of a same-sex love that transcends borders and brings together divided nations. Chakra and Malik chose beautiful lehengas at got their shoot done at Midtown Manhattan.
Also, Check Out : How to make your Baraat epic in every way?