Can ditching coffee help you get most beautiful skin for your Wedding Day?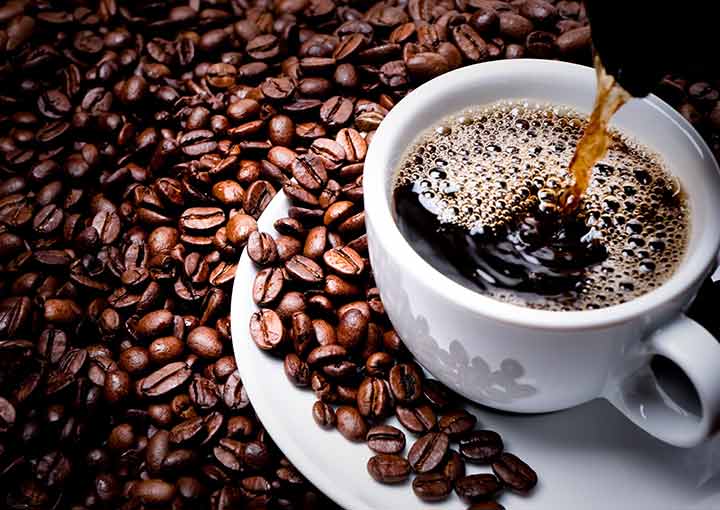 As the wedding is one of the most important days of your life, it is really important that you not only just look good from the outside but also from inside. We know, it is easy to say that it is done. It takes a lot of efforts and time to achieve both especially the latter one. The stress of wedding planning has the tendency to take a toll on you which may force you to be addicted to your morning cup of coffee. Even the idea of functioning without it through the wedding planning process can scare you to the core. It could even be counted as the most difficult thing to do on your pre-wedding checklist. Here are some reasons that will help you understand the need of ditching caffeine in the months leading up to your big day.
No caffeine will help you have better sleep
We have discussed a good sleep as one of the essential parts of the daily beauty regime as our cells regenerate as well as heal while we sleep. This further means it helps us get better skin. FYI caffeine is a major sleep disruptor, which may create a problem for you while you are already struggling with your sleep because of your wedding-related stress. Cutting it out totally od reducing the amount will surely help you have a better sleep which will also make you feel good.
Coffee can make you feel dehydrated
Coffee is the most popular source of caffeine, which is also the major cause of dehydration. Our dehydration is can be seen on our faces as well which may not make us look good at our wedding functions. This can further result in the accentuation of fine lines and even the texture as well as the brightness of the skin will also suffer. You have to keep your skin more hydrated which will further make it plumper which means that light will bounce off your dewy glow. Isn't that what you want at your wedding functions.
Breakouts can also pop us because of caffeine
Here's a little knowledge for you, if you don't know about it… caffeine over-produces a hormone named cortisol which is a stress hormone. This can put your oil glands into overdrive further leading to breakouts, which can ruin your beauty regime as you just compromise with your skin on your wedding day.
Caffeine also affects the whitening of your teeth
Yes, we know, this is not skin-care related but your wedding pictures need to be flawless. For that, you also need to have a bright smile too. Caffeinated beverages make your teeth brown and stained over time. Though it is difficult to see the immediate reversal of staining if you give up your morning coffee, you can stop the furthermore damage! After stopping the coffee you can begin a regimen of teeth-whitening that will help you get a white and bright smile for your wedding pictures.
Just keep these in mind and you are good to go…