Does marriage affect an individual's personality?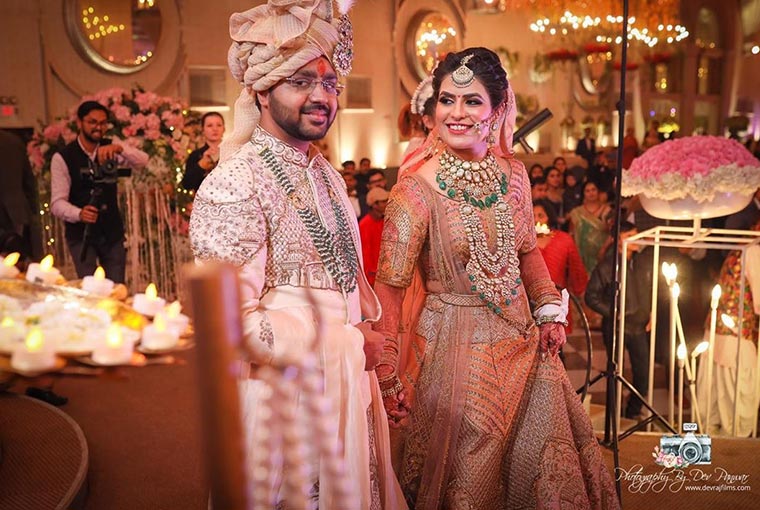 All of us have dreams of our wedding day, and after months of planning and execution, we are all able to turn our vision into reality. But the expectations don't end there. We also dream of a happy married life in our new roles. When the time comes and you start living your new life as a married couple the reality may seem a little different than what you imagined. This may further lead to a change in attitude as well as a bit dissatisfaction in your marriage.
Experts have suggested that a person's personality changes during the first 18 months of marriage. We are not saying that all the changes are negative, as it involves major life adjustments for both partners and it doesn't matter how old are you and for how long you have dated. It is always advised to take some time to prep yourself so that both of you would be able to adjust to the new life that awaits you after the excitement of the wedding gets over.
Start with having marriage goals
People usually assume that the other person can anticipate their partner's expectations when they are not communicated. But this does not happen all the time and when
expectations aren't met, issues arise. Therefore, it is advised to express your expectations regarding intimacy, date nights and supporting each other. This will help you eliminate any kind of misunderstanding between you and your partner. You need to move away from the idea that spontaneity will make your bond stronger.
You need to create some tangible goals for your relationship, that includes planning weekly date nights, initiating sex more often, and even discussing life with each other without any distractions. You also need to be calm at the time of disagreements and also try to solve problems together, versus wasting time in figuring out what the other is anticipating.
Don't forget yourself
It's a common mistake made by the people when they come with the mindset that your life meshes completely with your partner's after marriage. It is true for many factors but you always need to keep in mind that you need to maintain the send of self as well as your identity. This is very important to have a healthy and happy co-habitation relation with your partner.  It is advised to set a foundation where you inspire each other without compromising yourself.  You need to act as a support system for each other and encourage in each other's journeys. Spend time with friends, go for a spa day, exercise, books, and so on for your own growth.
Always take advice when you are stuck
Sometimes people seek advice or help when a problem arises. Whereas, we advise you to address issues with a counsellor or therapist when you want to talk about difficult topics which you are not able to handle on your own. We also suggest you to not expect your partner change after marriage. Also, always talk about things that bother you before your wedding.
Pro tip: Give each other time and let thing happen in their course of time and in all that never lose your calm!