Got sick on your wedding day? Here's what you can do…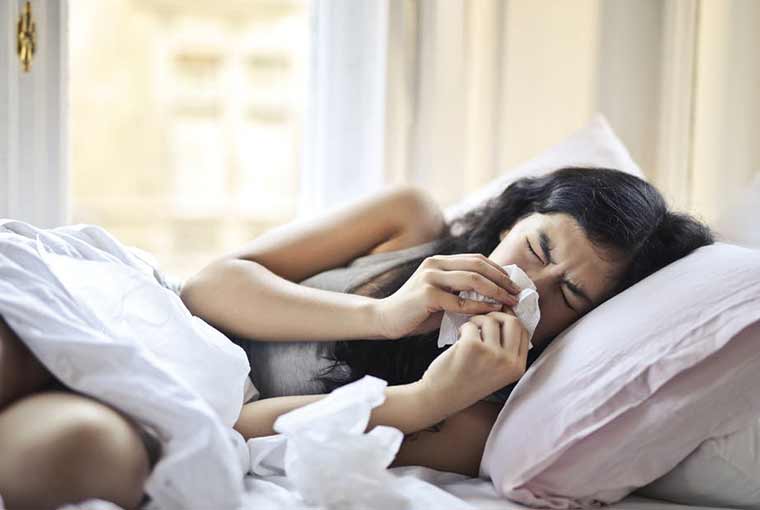 Weddings are a huge deal and sometimes some glitches happen that can ruin the vibe of your big day! It can be losing an accessory, your MUA turns up late or so on. These fears hold more importance in the hearts of brides everywhere than the thought of getting sick doesn't even pop up in your heads. Getting sick on the wedding day can happen because of so many reasons… it can be the last night's cocktail, stress or even forgetting to eat. So what should you do if you wake up with a pain in your throat, a heavy head, or a rumble in your stomach?
Fret not… here are some tips on how to feel better and onto the aisle.
Prevention is better than cure
We have been advised the same a lot of times, trust us this is the best time to follow it. Take precaution is really important for you at this time. By this we mean taking a good sleep of eight hours, keeping yourself hydrated, maintaining social distance which is the need of the hour, not having a lot of alcohol before the wedding and so on. Keep these things in mind and put these practices in play even weeks leading up to your big day! Plus, also take care of your diet and avoid foods that don't suit you!
Emergency kits are really important
We have talked about emergency kits a lot in our previous blogs. An emergency kit should have things such as breath mints, bobby pins, safety pins and stain remover, but if you are not feeling good then it should also include over-the-counter meds, especially anti-allergic, pain killers or even antacids. You can even send someone to the drugstore and ask someone to get ibuprofen for headaches, antacids for heartburn, something for tummy troubles, bladder infections and even cough syrups for colds.
Take out time to rest
If it's not that serious and you don't need to rush to a doctor to go on with the day's proceedings, within reason. So, if lying down for an extra 30 minutes to rest seems to make you feel right then by all means do it!  You can ask your MUA to wait for a bit, do something in lesser time so that you don't have to sit for long on the chair. Or, have your photographer take portraits of the groom's first, giving you more time to rest.
Take a little help from your friends
Ask a little help from your attendants, siblings, parents, and friends at your disposal. They will go to all extents to make you feel better. So let them, even a cup of tea or a heating pad will make you feel better. They would be happy to help you on the best day of your life!
Just Don't panic!