Haldi ceremony that turned into a Holi Fiesta!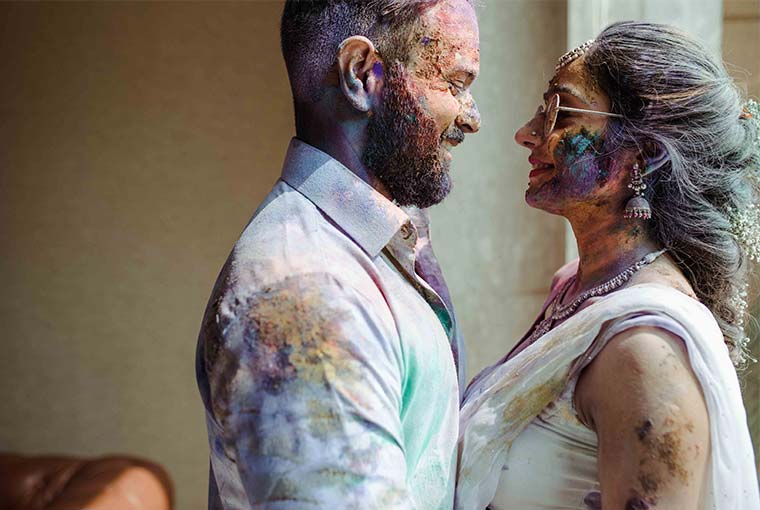 We always strive to make your wedding, the dreamiest affair of your life. At FNP Gardens, we believe in putting in the best we offer the best of our services that get you what you wanted for your most special day. Recently, Ashyin and Anubhav got married at Opulent at FNP Gardens and their wedding was no less than a Bollywood movie. The best part of their wedding was the haldi ceremony that was made more exciting when the couple and the guests played Holi with colours after their haldi ceremony.
While the couple was dressed in all white and so does most of their guests and they all ended up playing dry Holi to celebrate their love. The result? Insanely gorgeous photographs! And from what we can see from those photographs, insane amounts of fun for the guests as well as the couple. This Holi themed haldi ceremony made this wedding function is an excellent way to include all the guests be it older or younger in the festivities; otherwise, they might not be interested in participating in the age-old traditional ceremonies.
Pro tip: If you want to steal this idea for your own wedding, then keep in mind that you get organic colours that wash off super easily (from clothes too!) otherwise your guests might not be too happy about their ruined white outfits.
We guess the words won't be enough, here are some stunning pictures of that beautiful haldi ceremony.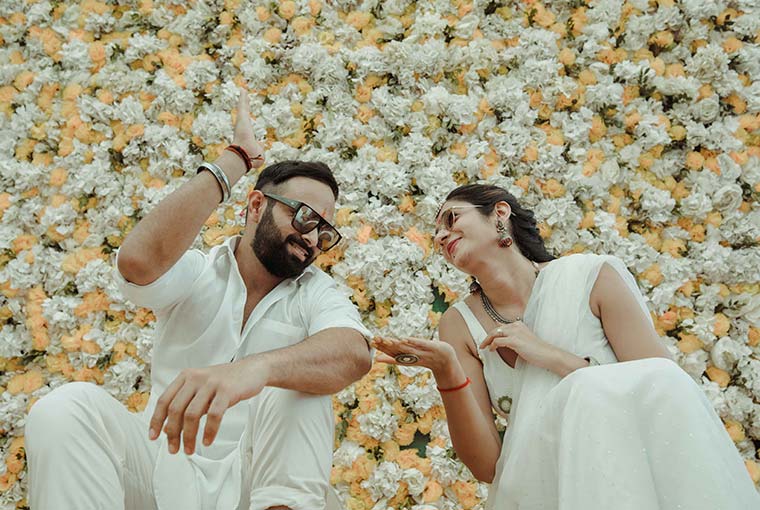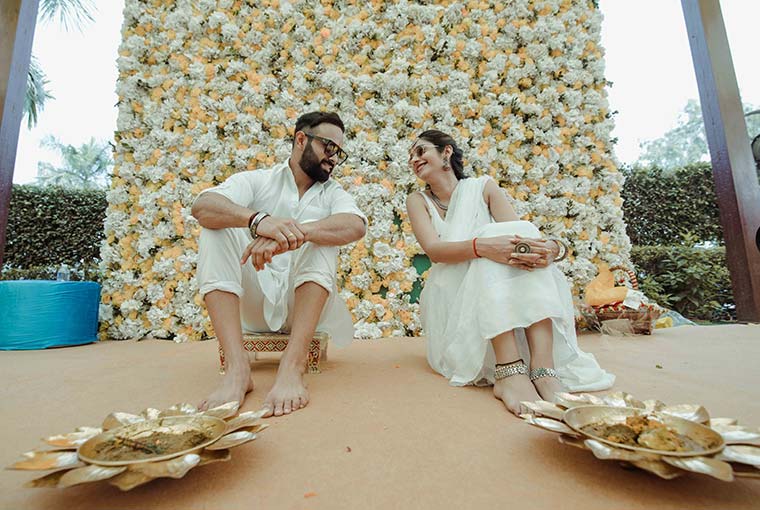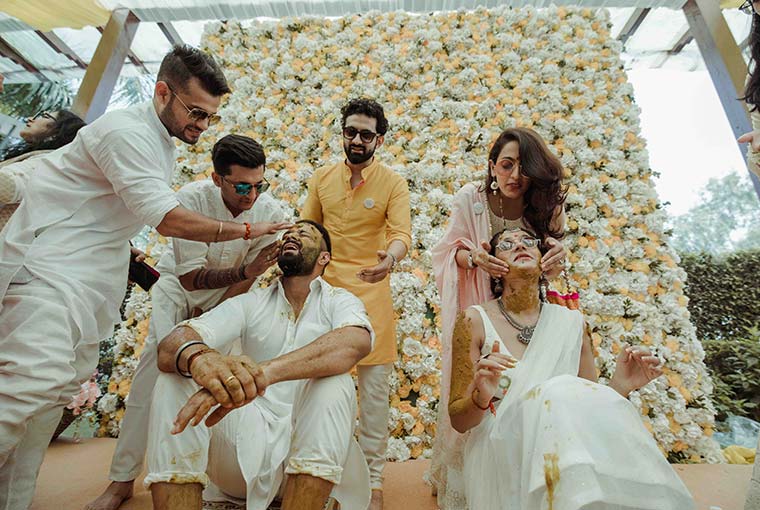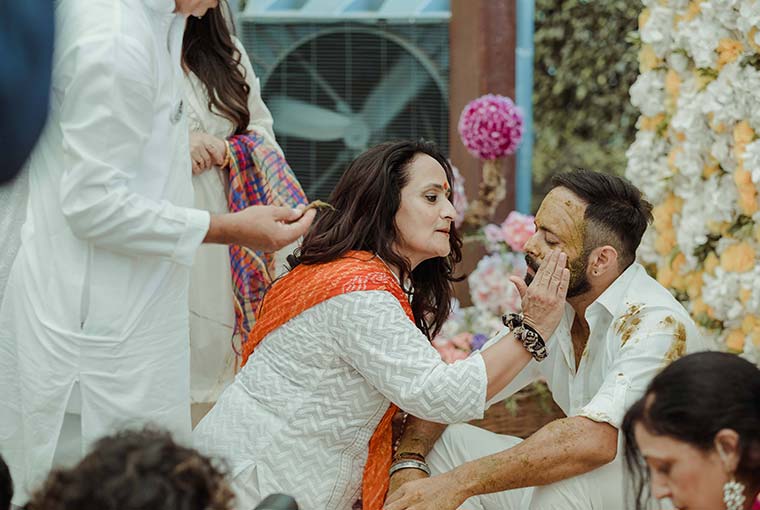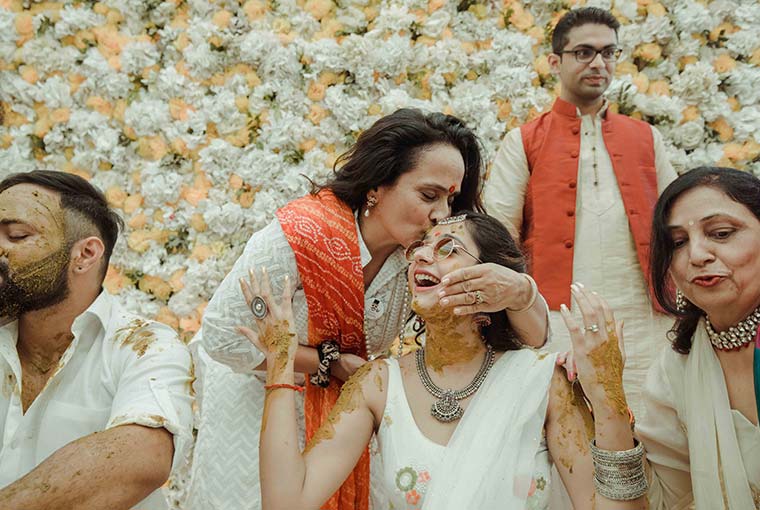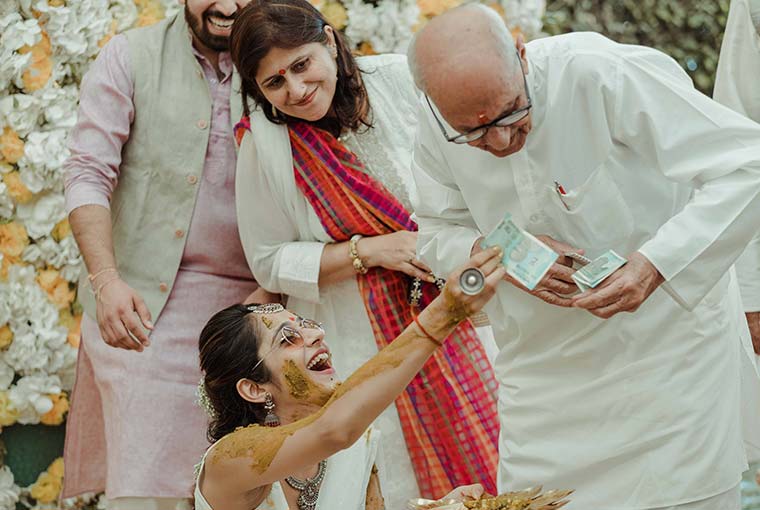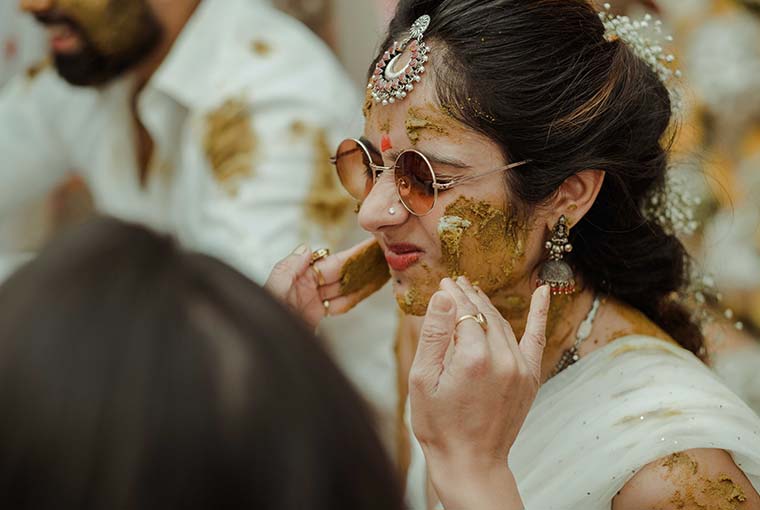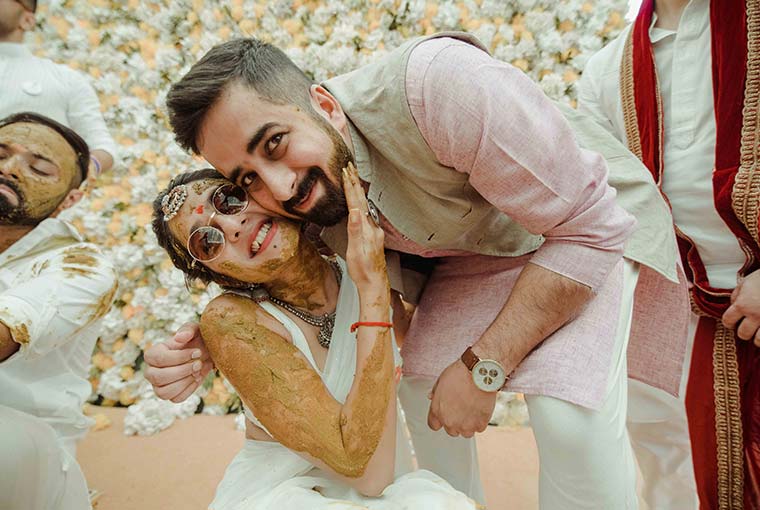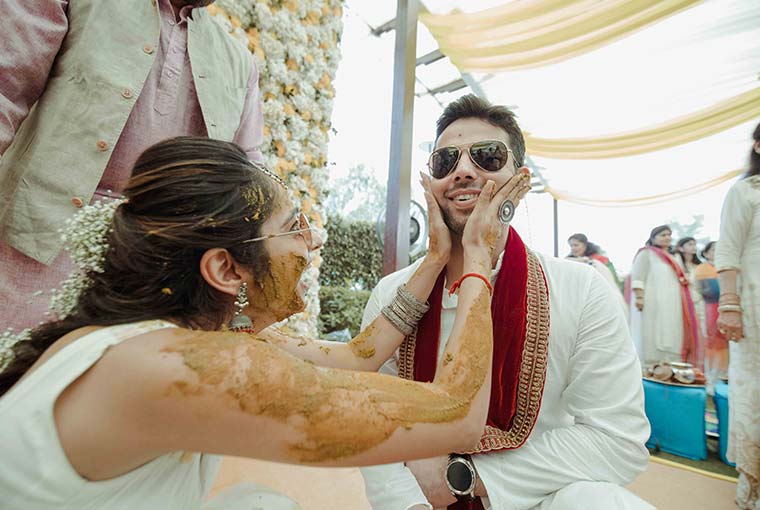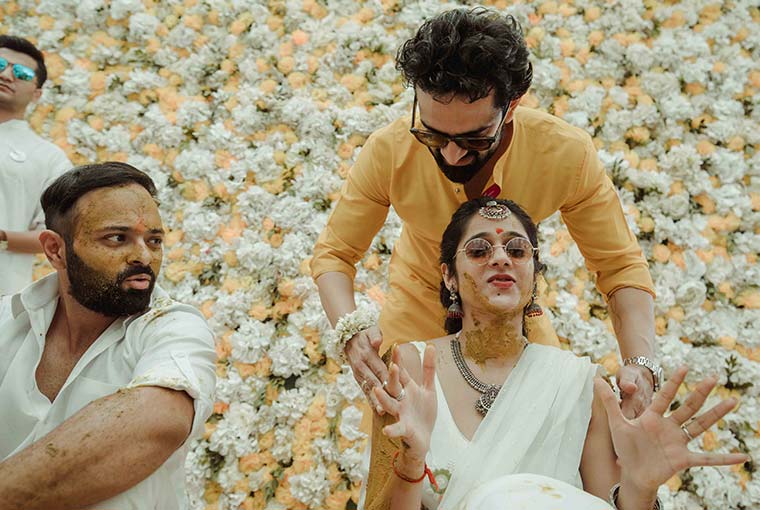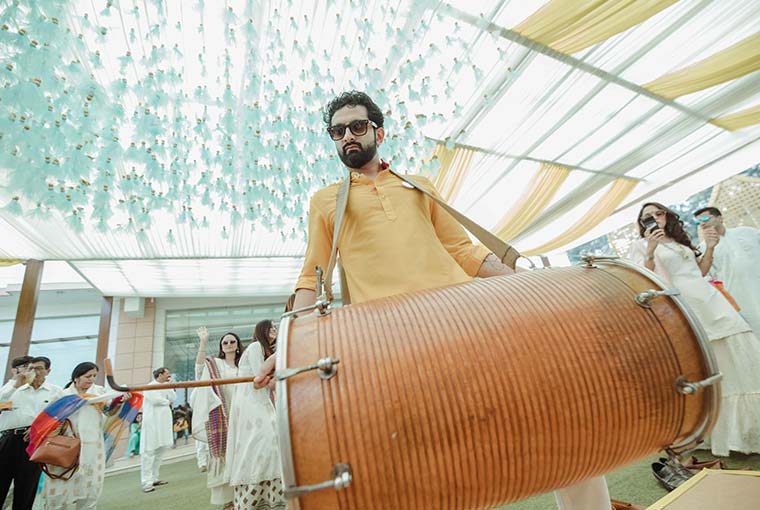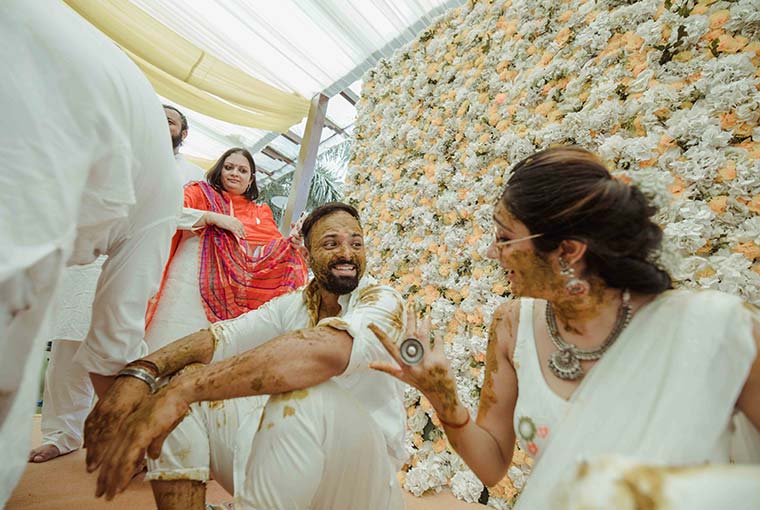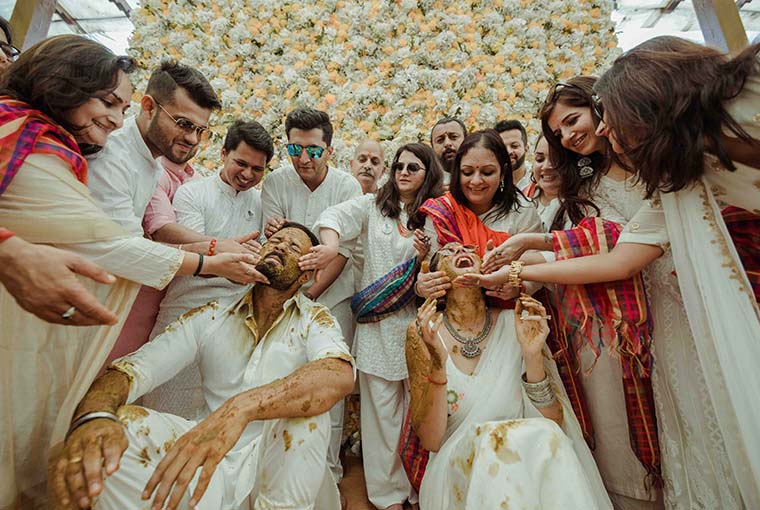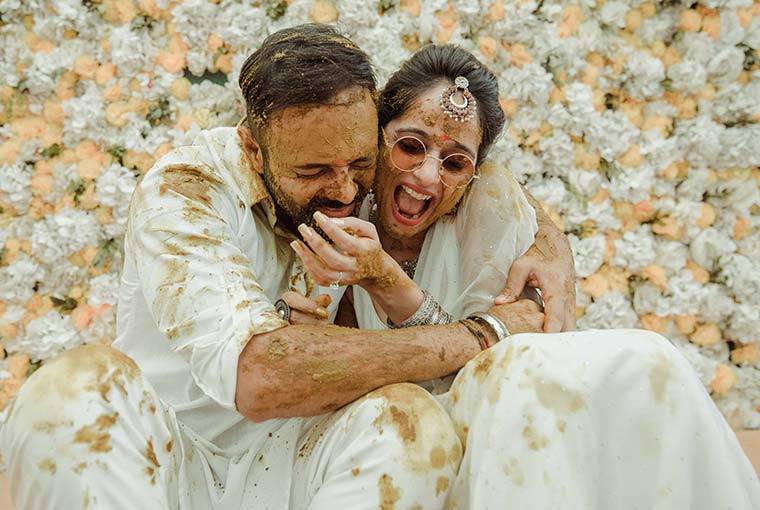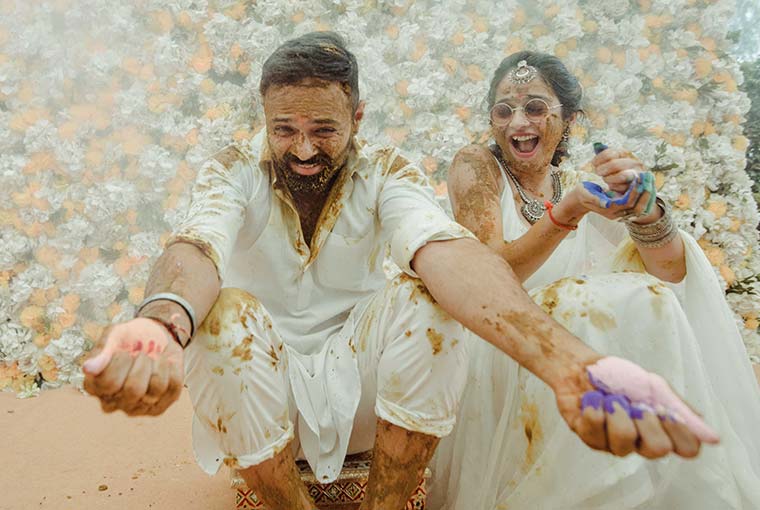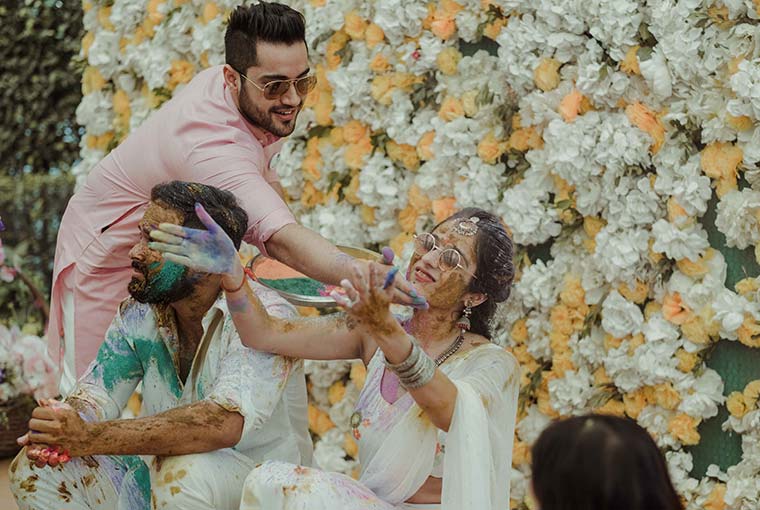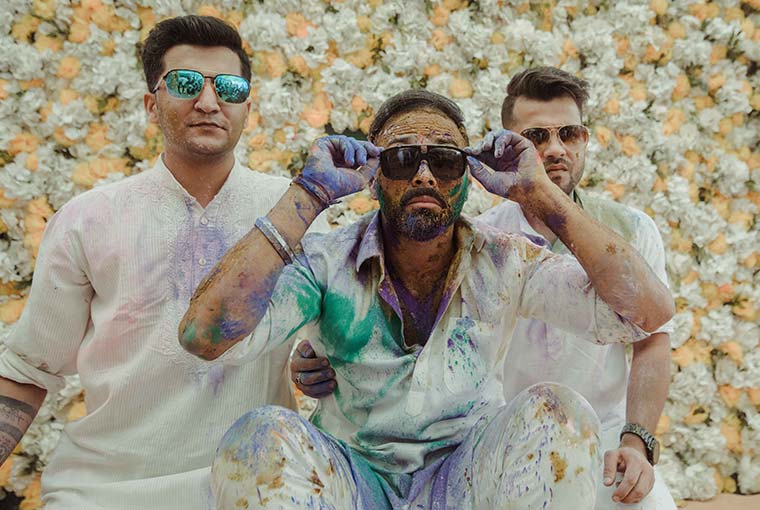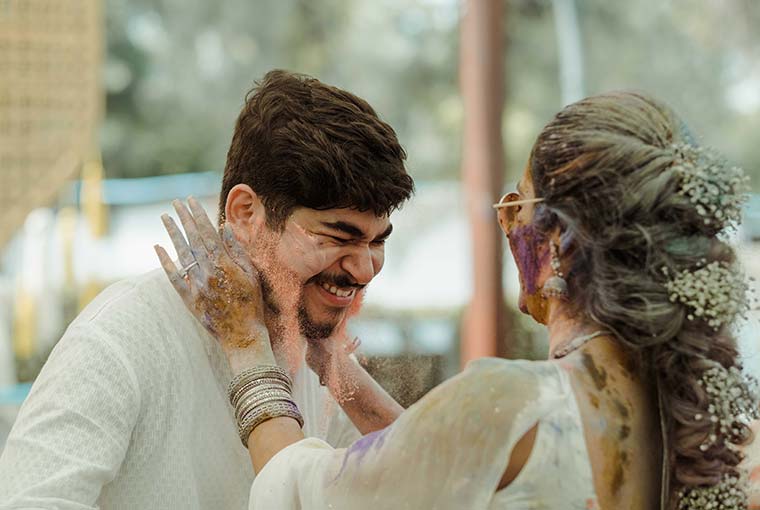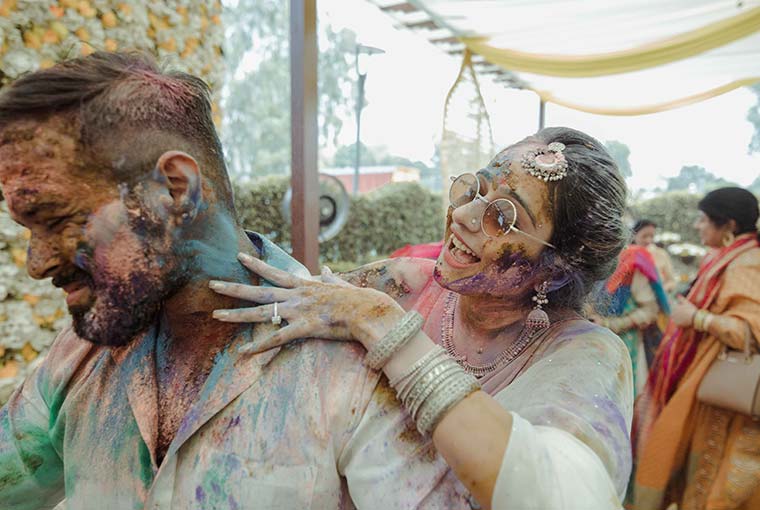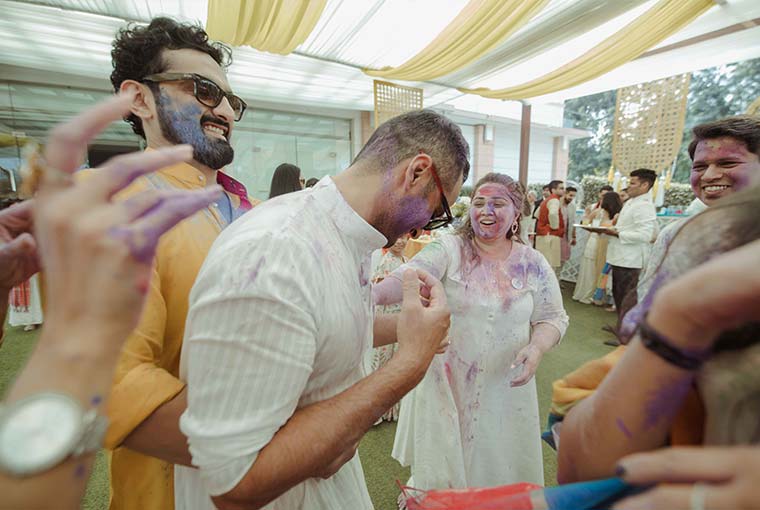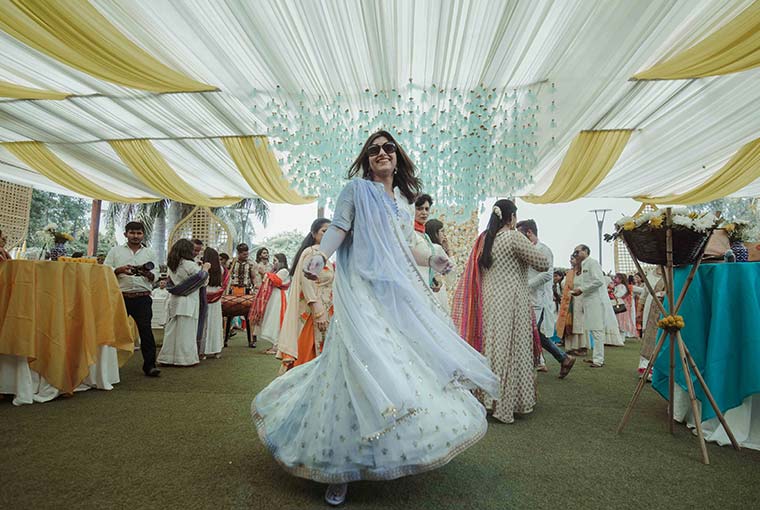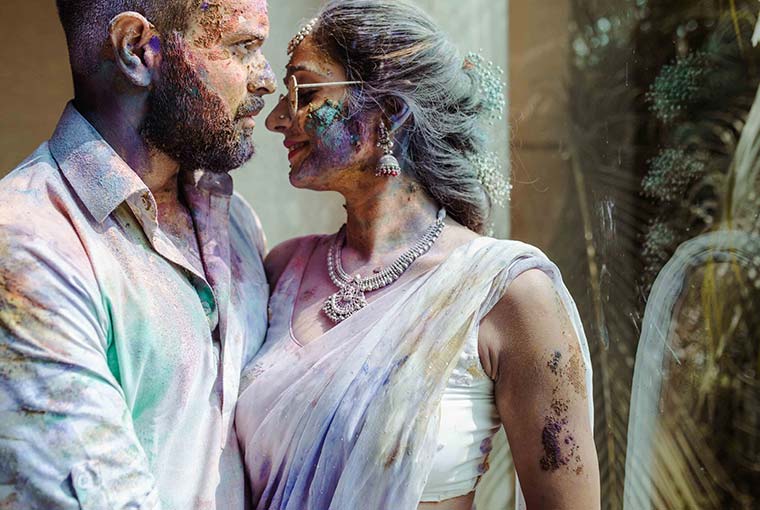 We are so in love with this colourful haldi ceremony!
Also, read: An All Bright Mehendi Ceremony With A Bride In Bright Pink Outfit