How beneficial are hair masks in the months leading up to your wedding?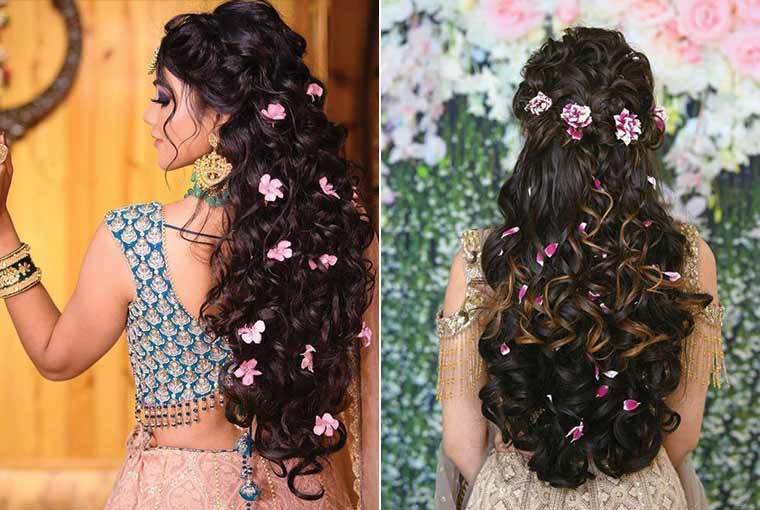 All of us want our hair to look flawless and all healthy all the time, but when it comes to your wedding day, you need to work a little hard for them. We usually opt for hair masks to make our hair all healthy and beautiful. Hair masks are always a saviour for us to get rid of total breakage, split ends, and overall dullness. Plus, even if you are not facing such dire conditions then also you can use them as some wonder conditioners. The key difference between a conditioner and these hair masks is that the masks are filled with increased levels of conditioning ingredients, and those ingredients tend to be heavier than those found in conditioners.
As you are prepping for the most special day of your life, you should make hair masks an absolutely be part of your wedding prep. Here are some reasons, that would tell you why to opt for them…
They will help in the reduction of split ends and damage
If you are trying to grow your hair or trying to make them all healthy before the wedding day, a hair mask would help you achieve them. You can opt for a hydrating clay mask that will help you restore and revitalize your damaged hair and at the same time, it will also reduce the breakage as well as give your hair lots of strength. If you have colour-treated then you can go for some hair protector mask which is a hair colourist's dream come true. These are at the home-strengthening treatment that will help you repair broken bonds and protect as well as prevent damage.
Masks will help you get that shine to your lacklustre locks
Our hair gets dull with time with regular use of chemicals or in some case exposure to dust or sunlight. A mask would help you get the shine and lustre in time for your wedding. If you want to add some shine and gloss to your hair an Intense Repair Mask with ingredients such as borage oil that is extracted from the starflower seed, that would surely make your hair shiny and strong.
Hair masks would give you hair all the moisture it needs
Whatever hair mask you pick for yourself, they all will moisturize your hair and make them soft without a hint of dryness. The deep conditioning ingredients in the hair masks will give you an infusion of moisture that will surely help you solve a myriad of hair issues. A good Moisture & Control Deep Treatment Masque will be a good option for women with curly hair. Plus, anyone can use it if you want to prevent breakage and repair split ends and give you smoothest, silkiest, most hydrated hair.
No more frizzy hair
Nobody wants frizzy hair especially on their wedding day especially when you are getting married in summers. Whatever your hair type is, hair masks will help you get rid of the frizz. Curly hair girls know the pain and a good hair mask will surely nourish your strands to ensure your curls stay bouncy, healthy, and smooth.
So, ladies you know all the benefits of hair masks, so do make them a part of your pre-wedding prep!