How FNP transformed The Riviera into a total magical setting for recent wedding?
Indian weddings have now reached onto some other level of exuberance. The most important element of such big fat Indian weddings is the larger than life décor, that adds glamour to it. To keep up with all the latest trends in the wedding industry, Ferns N Petals always strive to offer the best setting for weddings is it at our own venues or by offering the décor at other venues. This journey started with FNP Weddings and Events that provided splendid décor setups, which has now extended to FNP Gardens that offers luxurious spaces for weddings.
Being the pioneers of weddings and events in Delhi NCR, Ferns N Petals takes great pride in creating beautiful spaces for weddings be it through the décor or venues. To maintain this legacy FNP Weddings and FNP Gardens came together to offer one of the most luxurious settings for a very special client. For this event, the most luxurious venue, The Riviera was decked up by the most efficient team of FNP Weddings. It was a huge event with more than 1500 guests that was made even more special with its spellbinding décor.
The whole venue was given a new look for this wedding. Starting with the baraat passage that had arches to give it a royal look, then there was the main passage of the venue that was also one of the key highlights of the venue. This entrance passage was decked up with stunning ceiling arrangement done with artificial tulip hangings, making it look like a magical garden. At the end of this passage, there was a pretty visual block that bore the couple's initials over a floral wall. Even the steps at the venues were accentuated with beautiful installations.
The dreamiest elements of this décor were its vedi as well as the couple stage. The vedi was adorned with crystal strings and the top façade, as well as the floral pillars, was decorated with baby breaths. Then, it was the couple stage that was designed on the lines of European style to give it a modern look. The whole setting was filled with beautiful flowers, even the bar, couch's back, centre tables and whatnot.
Now we are done talking, we will let the pictures do all the talking!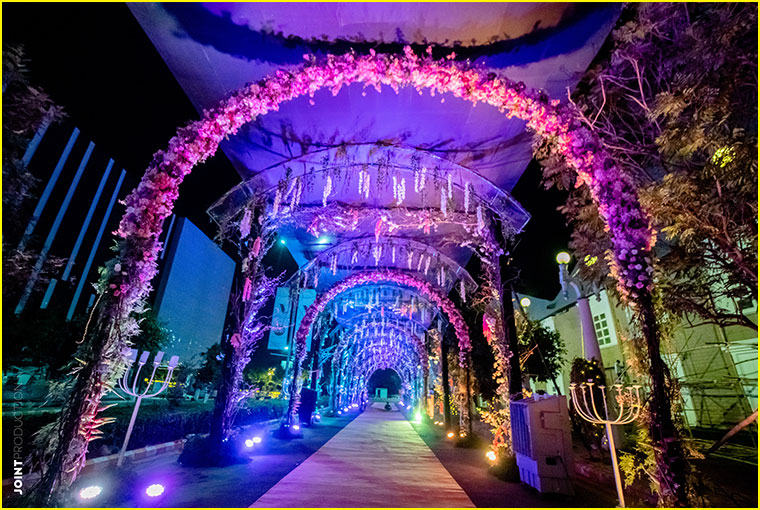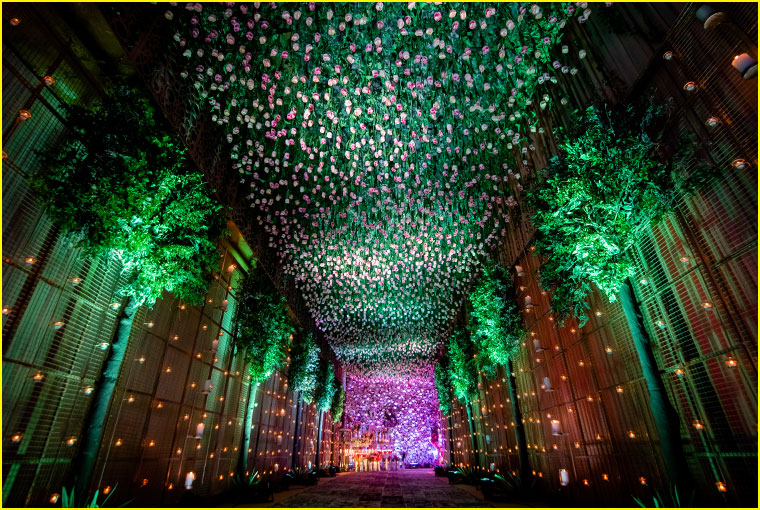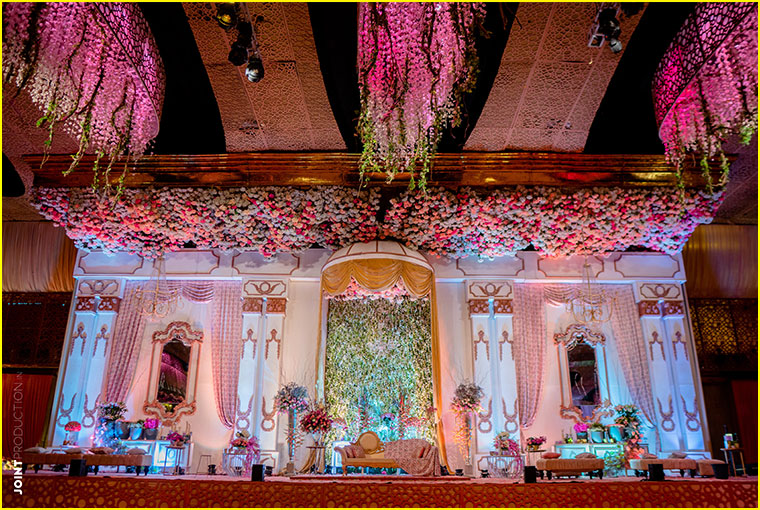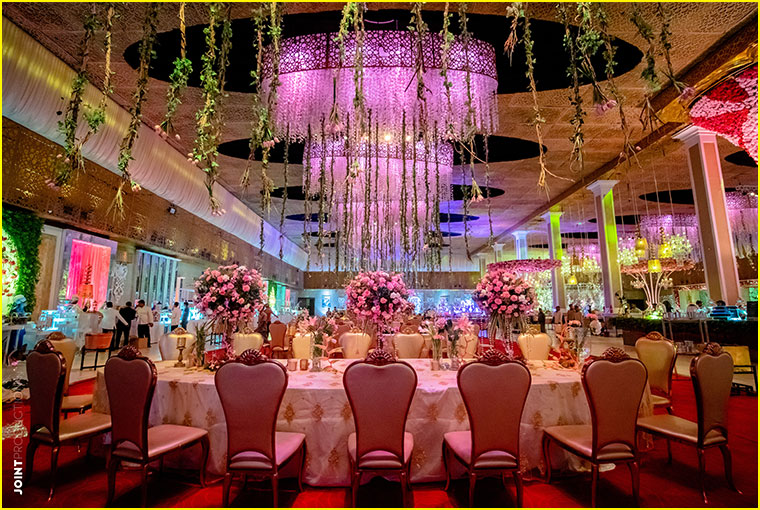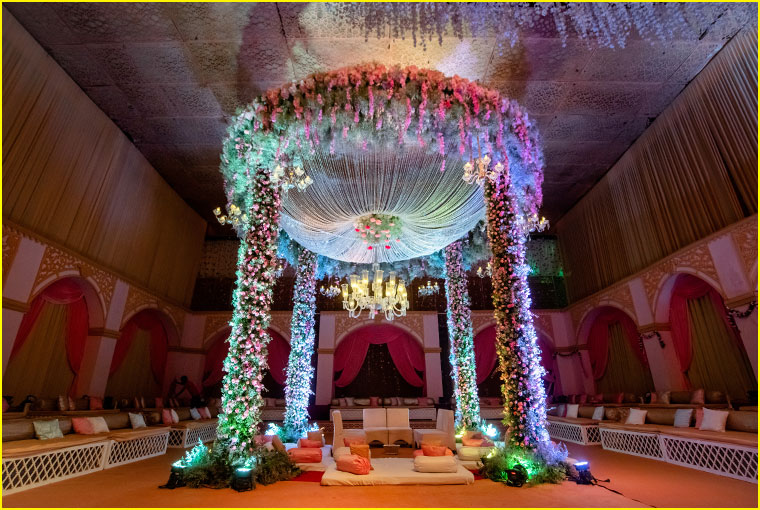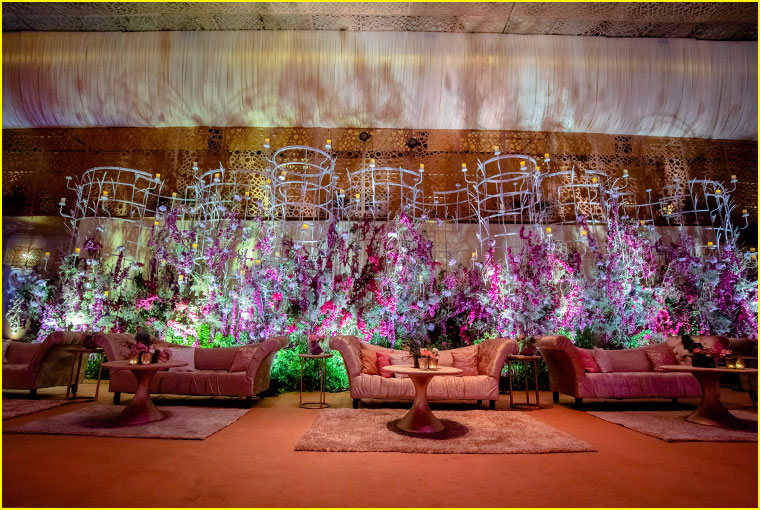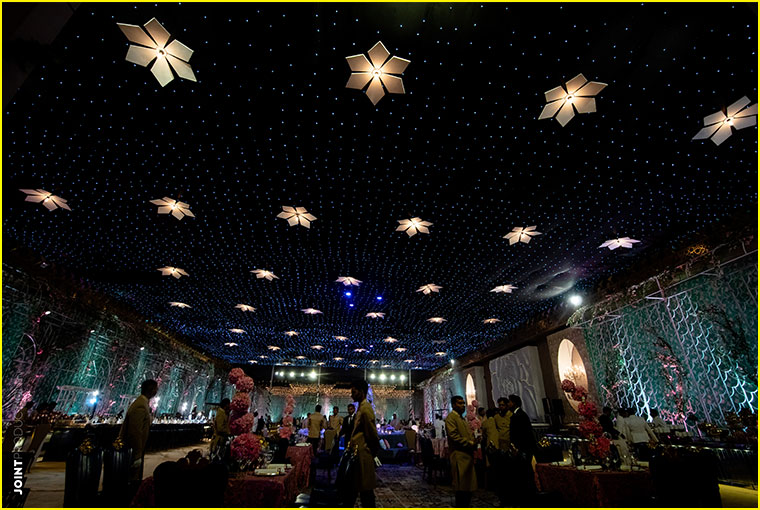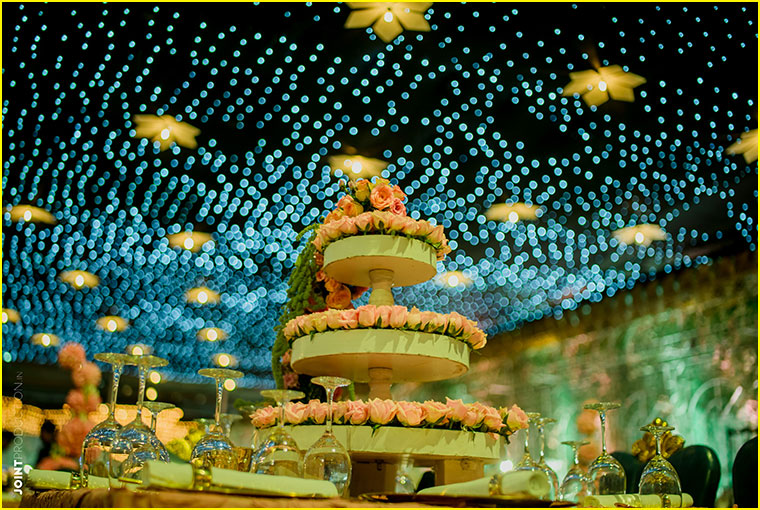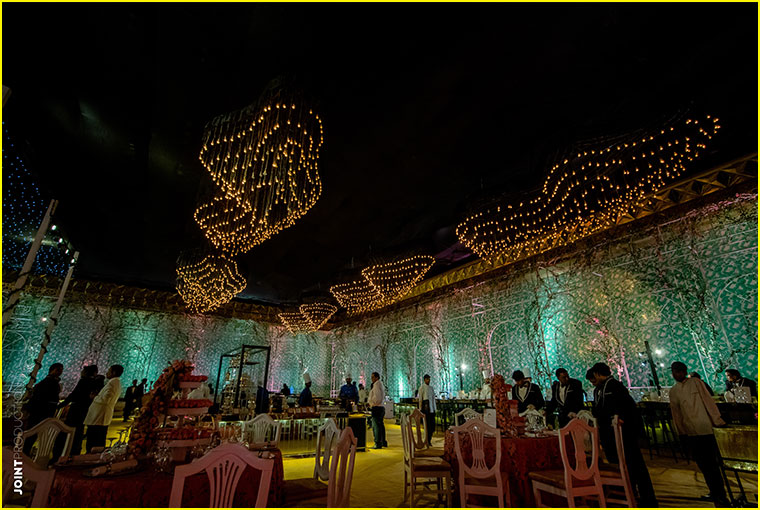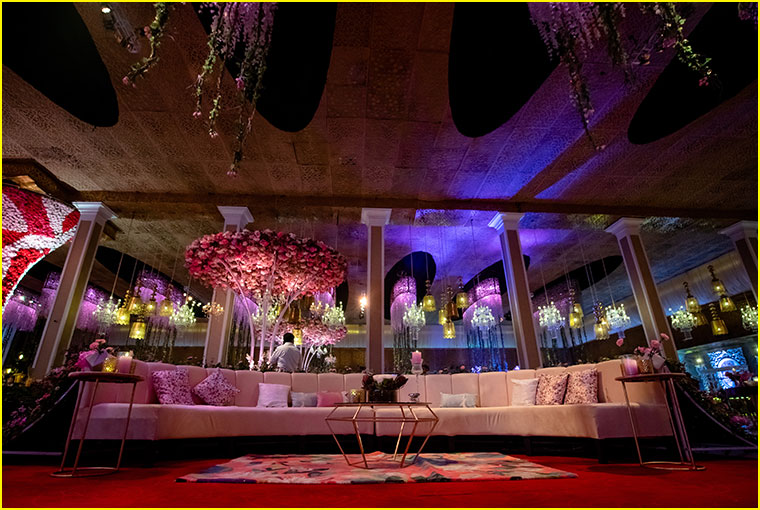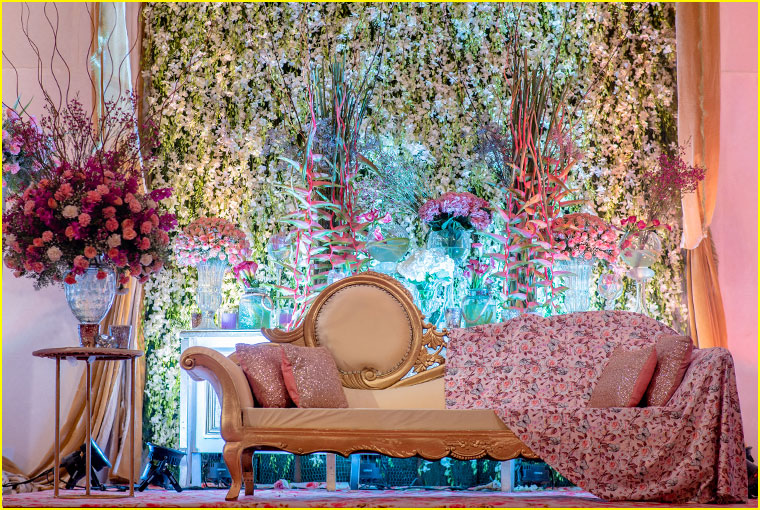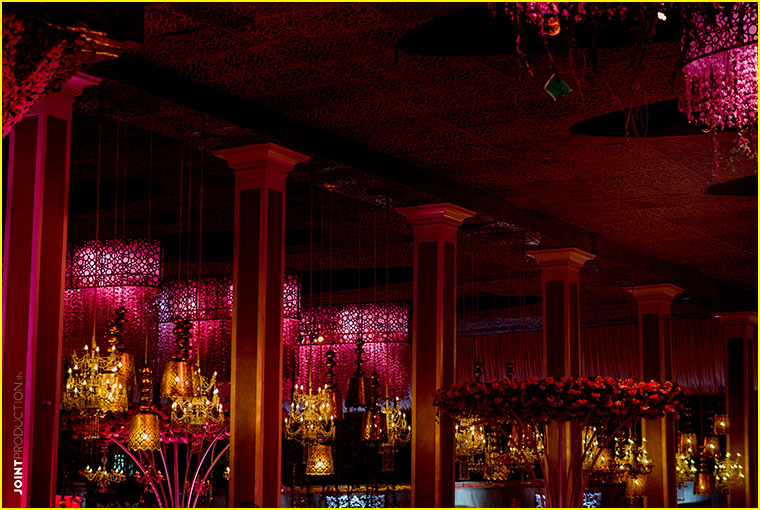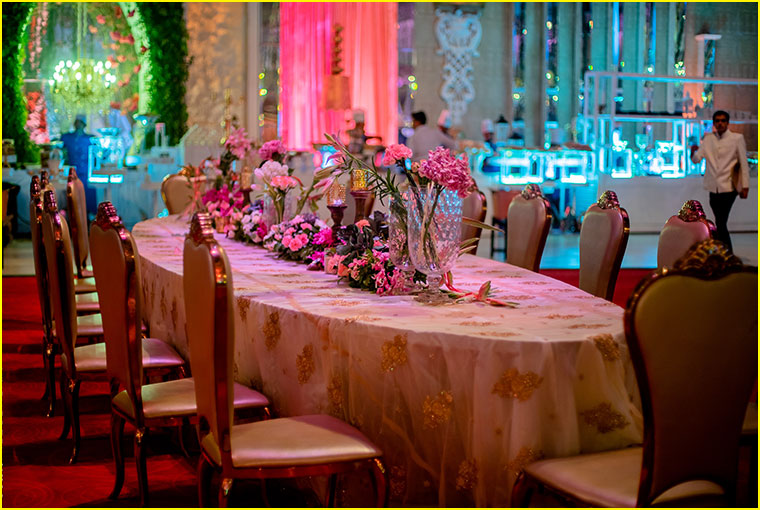 The whole idea was to create an enchanted garden for the client and Team FNP did its best to create that for them.
Read Also : New Entertainment Ideas for Weddings in 2018-19