How to be a confident bride on your wedding day?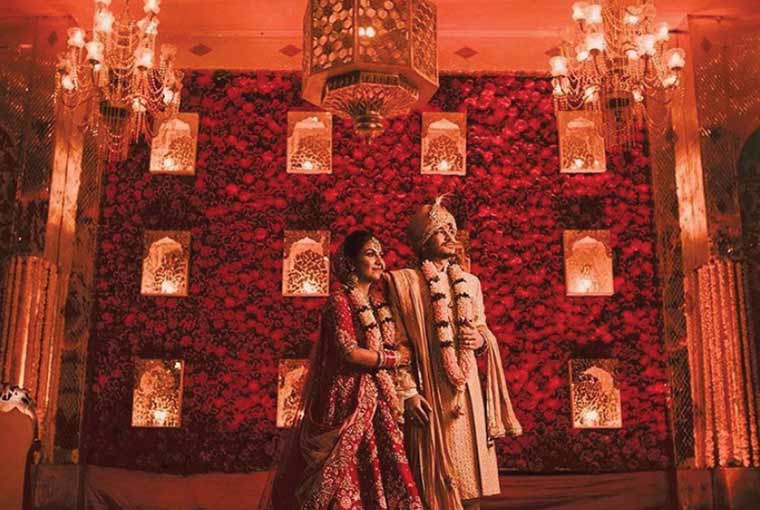 Being the bride, you must have dreamt of looking the best on your wedding day. If you want to have a day when you need to look as well as feel confident and your very best then it has to be your D-Day! Your wedding day would be entirely centred around you as well as your partner, therefore you have to look all confident. This may sound but trust us it's not everyone's piece of cake.
You must be looking forward to this day since so many days, therefore you want to make it as you always wanted it to be. So, here are some tips that will help you feel confident on the most special day of your life…
Hire the best professionals for your wedding
If you really want to feel truly confident on your wedding then you have to have this day without any goof ups which can only be done if your wedding is being handled by the trusted team of professional vendors. You should always pick those vendors for your wedding that understand your vision and with whom you are comfortable to work with.
Take the path of healthy habits
Getting that perfect and confident look on your wedding day is all about working on yourself for months. This means you have to eat a balanced diet, workout and drink lots of water and when your D-Day is just 10 days away, you need to give yourself abundant rest. Pamper yourself with spa treatments, facials, manicures, pedicures and so on.  You have to have an overall goal of being healthy and have a radiant glow on your wedding day, which will surely reflect on your face making you feel confident.
Stay organized
We have always advised our readers to hire a wedding planner so that you can focus on yourself instead of running here and there for planning your wedding. But if you are doing it yourself then you should go with checklists and timelines that will help you stay sane while planning the wedding. Take some help of your most organised friend that will help you going through all your vendor contracts and noting deadlines and requirements properly. Also, put important dates on your calendar with reminder alerts a few days before and on the day of. This will help you stay organised while planning as well as on the day of your wedding.
Love your lehenga and wedding jewellery and feel comfortable in it
Your wedding lehenga will be the highlight of your wedding day, it has to be perfect so that you don't feel self-conscious in it. When choosing your wedding lehenga, comfort should be the priority. It has to be something that makes you feel amazing while trying it. Same goes for wedding jewellery, it has to be comfortable so that you feel confident in it.
Have positive people around you
You have to have positivity around you be it your planning days or wedding functions who can make you feel all good and confident. Be it, your sibling, a close cousin, your mother or a friend, whomsoever makes you feel positive, keep them around you. Just cut those people who make you feel anxious and surround yourself by the people who make you feel like the best version of you and you will feel confident with ease on your special day.
Just breathe and smile- It's your most special day!
Your wedding day is the most special day of your life, and it's not going to come back! You have to make the most of it. If there is something bothering you, then do talk it out with your partner, family member, friend, or professional counsellor so that they can help you come out of it.
We hope it helps!