How to handle allergies on your wedding functions?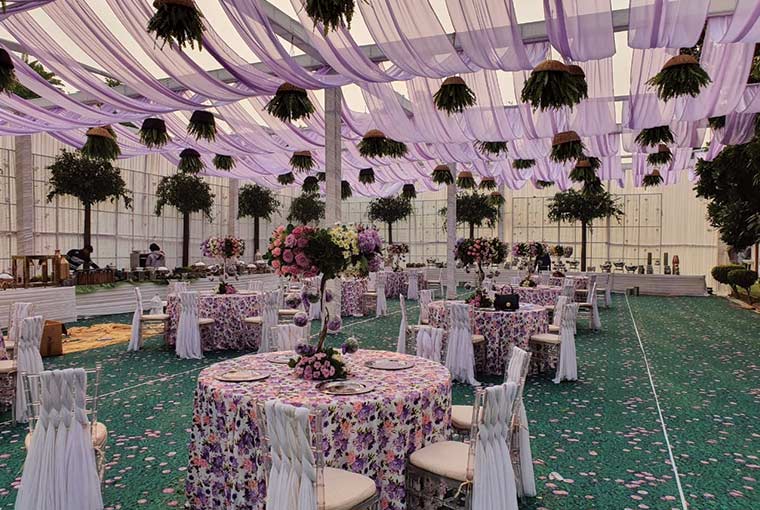 Indian weddings are all about multiple functions and fun that comes with them. But things may get hectic for the couple as they are the centre of attraction of all the functions. Above all, this restlessness and stress can also take toll on the health especially at the time pollination leading to allergens. They are the unwanted guests that can affect you badly. The pollen from flowers, trees, and other environmental sources can lead to irritations which may further lead to watery eyes to uncontrollable sneezing.
This is such a concern that we should all be worried about! Fortunately, we are here for you to help with it. Just a bit of advanced planning, some medication, and a few tactical tips can help you cope with your allergies on your wedding functions.
So, here's what you should do…
Visit your doctor
If you are really prone to allergies and really worried about them on your wedding functions then the first thing to do should be consulting your doctor and get tested for any of the seasonal allergies. It's really common thing around the winters and spring when people look for allergy relief through over-the-counter drugs even without their diagnosis. You should always get your allergy tested as that helps to identify the allergens that are affecting you which will further help your doctor to treat it accordingly.
Try not to step out that much
Prevention is always better than cure! Therefore, you should be careful. Try to remain indoors as much as possible before the wedding functions! Also, always book indoor venues so that you don't get affected by the allergens. Also while at home keep your windows closed both inside your venue and in the car. Above all, ask your wedding planner or venue managers to be extra careful while cleaning your getting-ready room as it is the best way to ensure that your space dust-free. Get the room dusted with a damp rag instead of dry, as a damp rag can prevent the dust and dust mites from flying into the air making your allergies even worse. Therefore, be careful!
Right medication is really important
Consult your doctor before starting any over the counter (OTC) products. You should take a non-drowsy, long acting antihistamine at least one hour prior to functions as it will be enough for a mild case of allergies. Such medicines don't react with other things that means that you can take an allergy pill and still enjoy a few glasses of Champagne. If you are having nasal symptoms, that an OTC daily nasal steroids may help. You can also use a saline rinse as it will help you to remove any allergens that may already be present. For treating watery, itchy eyes, you can go for OTC allergy eye drops. Be careful about the recommendations for contact wearers as they may be different than for non-wearers.
Be extra careful with eye makeup
It is really important, that you discuss your allergies with your makeup artists. This would help them with the usage of the right kind of products to ensure runny, itchy eyes won't ruin your makeup. Don't forget to carry tissues and blotting paper and also keep some makeup left for any touch ups which you might need later in the evening. The most important advice:  Skip the false eyelashes and even contacts if itchy, watery eyes are a concern.
If you have any more suggestions that do share with us in the comments below!