How to keep flu from ruining your D-Day?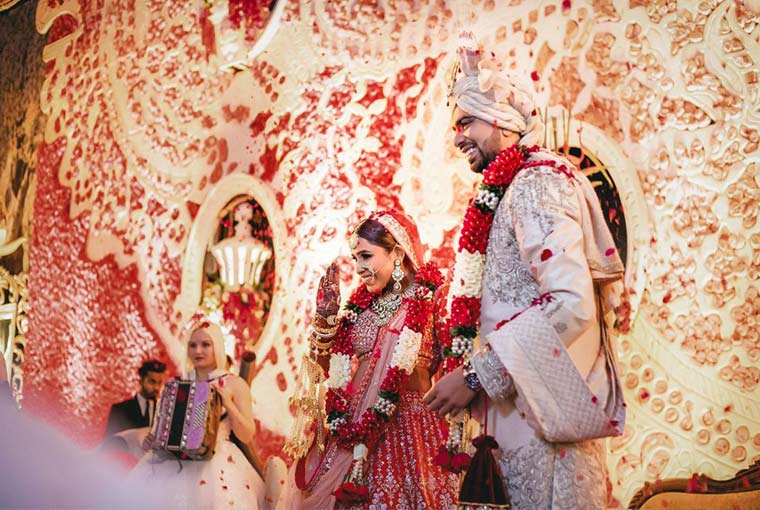 With the current situation, you all need to be really cautious about your health so that it doesn't spoil your D-day! Now we can say that there is more than just love in the air in the months nowadays; there's also the risk of the COVID-19. As doctors warn, celebrations that are taking place during this pandemic can be impacted by the infection. Though you will be taking all the precautions for everyone's safety there are certain lifestyle changes that you need to make before the celebration to keep yourself healthy.
Here, expert tips on how to stay healthy to build your immunity…
Don't compromise with sleep
Though you must have planned your wedding like a pro you never know there are certain things that don't go as planned as arranging for such a big event and even though all the other events. In all that wedding planning madness and worries about things not going right, it is really important to shut your eyes and give your mind as well as body some rest. There are chances that stress may be affecting your sleep so you can go on the path of meditation or even try deep breathing exercises to calm your nervous system down.
A healthy diet is really important
You really need to take care of what you eat for a healthy lifestyle. Though there are chances that you may get tempted to eat some pasta and sweets or anything that you love, you have to resist temptation. Plus, you also need fit into that lehenga of your dreams. Above all, you need to have a strong immune system that will so you need all the nutritional elements in your diet. You also need to cut off sugar as it lowers the immune system. Eat plenty of good quality protein, fat, as well as vegetables. You also need to stay away from processed carbs including bread, pasta, and chips as they have no nutritional value and turn to sugar very easily.
Be Active
With all that healthy food and sleep, you also need to take the path of an active lifestyle. We know, you can't hit the gym during these times but you go for light workouts that will help you stay in shape as well as healthy. Just go for some light exercise that can be done at home.  Trust us, exercising is really important as it helps in reducing the risk of certain diseases, managing stress levels that further helps in boosting the immune system.
Washing Your Hands is really important
We know, this doesn't need to be mentioned, but trust it is the need of the hour. Washing hands for killing the unwanted bacteria and germs is being told a million times on advertisements, billboards and even social media as it helps to reduce the risk of getting infected from the virus. Also, you need to avoid touching your eyes, nose, and mouth as that's how a person gets infected. Don't forget to keep your sanitisers handy all the time if you go outside.
Just follow these, as prevention is always better than cure…