How to recover from your wedding?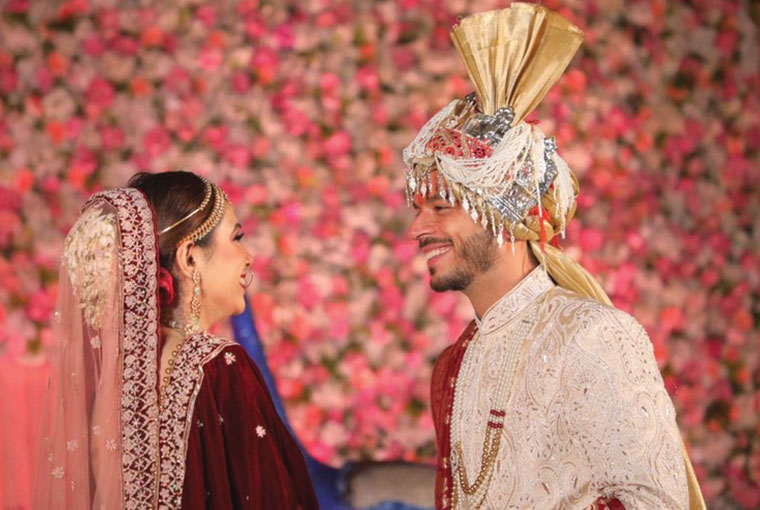 Now that your D-Day has come and gone, you really need to give yourself time to relax! As the wedding madness is over you need to relax and breathe and also give a break to yourself from all that stress as now it's finally over. Above all, now you're a married person and after celebrating your vows with your new spouse, you need to start establishing healthy habits that will be a part of your life together forever, and also help you both recover from your big day.
So, here are some great ways to help you do that…
Give yourself some rest
It's natural that you must be dying to get that proper rest after your big day and honeymoon. You have to keep in mind sleep is a very important part of your health as it helps both your mind and body recover from all the stress, anxiety and stress. Experts have also advised creating a healthy sleep environment after your marriage and even practice it too.  Also, switch off your screens at least 30-45 minutes before bedtime.
Hydrating is really important
We are all aware of the fact that our bodies are made up of nearly 60 per cent water, which means water is important to stay hydrated especially when you had glasses of Champagne in all that celebration. Your body needs immediate recovery after your wedding madness. Keep in mind that you have to be hydrated, so give importance to your water intake stat and also replace lost electrolytes. The best way to replenish the key electrolytes is by consuming coconut water and also eating fresh watermelon.
Have a healthy diet
There is a possibility that you may have not given much importance to eating a high protein diet filled with plenty of complex carbs. Trust us, it is a must-do for your wedding-day recovery. You should add eggs to your diet as they contain cysteine that will help you to break down toxins and release them from the body. You can also take sweet potato as ideal carbs, as it will help you balance blood sugar levels. Have a protein-rich breakfast daily to maintain a healthy lifestyle.
Working out is important too
Even if you are into high-octane workout mode since months, weeks and days leading up to your wedding, you should definitely resume to a normal workout routine which is kind of important after such a big event. You can get back to it after your honeymoon to get rid of all that calorie-intake and binge-eating on your trip.
Don't forget to unplug yourself
Even if you are or not setting off for your honeymoon immediately post-wedding, there's a chance you may not get time to relax, unwind and unplug. You must be all excited to see the wedding pictures being posted by your friends and family on social media, but that can all wait. Also, if you are not going on a honeymoon immediately, then you should definitely give yourself a mini-vacation from social media and connect with your partner instead. In general, if you're looking a proper post-wedding recovery and health going forward then not overdoing it when it comes to social media can be extremely helpful.
Trust us, going back to reality can be a bit difficult, but we hope these tips will help you make the process so much easier.