How to use this quarantine time to bond with your in-laws?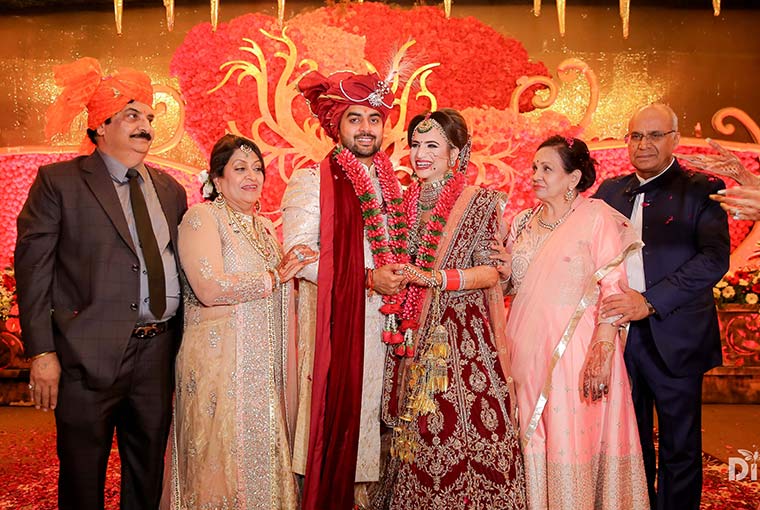 With the extension of the lockdown period because of increasing coronavirus cases in India, you will need to spend some more time at your homes. Though many people are very much ok with the new routine, on the other hand, there are many people who find this situation to be difficult to self-isolate. Things will be surely different for the newlyweds who are stuck in their homes with their new families.
If you are also stuck in the same situation and still finding it tough to get settled in a new household here are some easy ways that will help you have a good time with your partner's family. These tips will not only help you share a healthy bond with your new family but it will also help you understand each other better. Above all, these tips will make things smoother for everyone during this quarantine period.
Cook Something together
Your Instagram feed must be filled with so many cooking posts so why not try something at your place too. Now that you have so much time on your hand you can step into the kitchen and show off your cooking skills. Don't just do it alone, indulge other family members to be a part of it. Just assign some simple or different tasks to each member and enjoy the bonding time together.
Help each other doing chores
We understand that you must have not asked for help or offered, but now is the time to do either of them. This will surely help to strengthen your bond with your mother-in-law or father-in-law. You can even help your FIL with some of his work such finances or something or share any cooking trick with your MIL in the kitchen! Trust us, being useful to someone else will surely make the other person good about themselves.
Playing games will never fail
Quarantine time is not easy to get through and as you must be having so much time on your hands which can be used to spend some quality time with your new family. This lockdown is not just about work so, take out your board or card games such as Uno, Jenga, Ludo or Monopoly. Trust us, this is the best time to be with your family and you can also make this weekly ritual after this lockdown gets over!
How about a beauty regime?
Is there a better way to bond with your MIL? No! Homemade face scrubs, hair packs and the works. You can even give her a trim and just maybe she can help thread that nasty moustache that's shown up!
Working it out
This quarantine period has somewhat put an end to our workout sessions which are very much required for our health as well as immunity. What you can do is indulge your new family in some light exercising session. You can go for Zumba or maybe yoga and teach your in-laws to do some moves or asanas with them.
How are you spending your quarantine time? Do tell us in the comments below…