Let' Talk Openly: How to help your partner cope up with mental illness?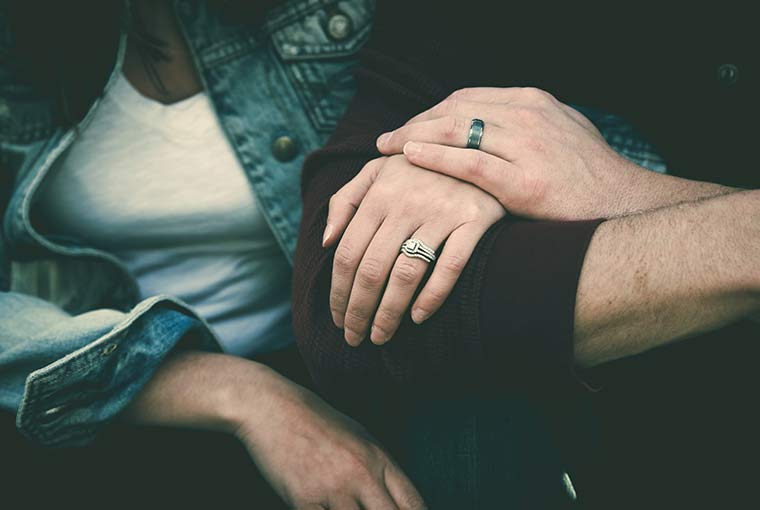 When you get into a relationship, it's not just good times that binds you two together there are other things that make this relationship even stronger. The daily routine and the professional ups and downs sometimes that may affect anyone's peace of mind. All this amplifies when your partner is suffering from a mental illness. The most common problem faced by couples nowadays is the lack of communication that further lead to misunderstandings. Above all, sometimes we don't know how to go through it as we haven't had a similar experience and knowledge about it and in some cases, we get indulged so much that we forget to take care of ourselves.
Things are getting tougher every day and we have to live with it. Sometimes even the fittest people with no mental illness history feel anxious so just think what this could do to someone who is prone to these genetically or chemically.
So read on… and use these tips to help your partner suffering from a mental illness.
Start with getting acquainted with the diagnosis
The first thing, you need to keep in mind is that mental illness differs from person to person. There are cases where people with the same diagnosis show different symptoms and with that, they also have different coping mechanisms. Therefore, you really need to understand your partner's diagnosis as well as their personal experiences. Sometimes, some people suffer from insomnia or depression and in some cases, they just make themselves too busy in work to run away from it. So, analyse it properly.
Try to understand the illness as much as you can
Google will always be of great help to research the illness and it will also help you to deal with it properly. You can be of help to your partner as you will be able to understand some of what is going on in their head.
Be their company as well as encourage to seek professional help
Trust us, no one is better than a professional to help your partner deal with mental illness. It is not easy to understand everything about it and we are not as equipped as a trained person to do it. Therefore you really need to encourage them to seek professional help. This will not only help your partner but also for your relationship to stay intact.  A therapist or a psychiatrist will surely take you on a road to recovery.
Be a good listener
Listening to your partner is the best thing you can do as it will help you understand their experiences. You need to stop assuming the feeling of your partner as their mind is surely a complex place your partner's reactions will surely have many layers to it. Listening to them and their experiences will help you understand them as well as their perspectives that will further help you to provide effective support to them.
Take care of yourself
In all that taking care of your partner suffering from mental illness, you totally forget about your own self-care routine. You really need to give yourself time and don't forget to sleep well, eat healthy, workout and relax
.
Get some help for yourself, if required
Therapy is not just for someone who's dealing with it, even you can talk to someone who can help you sort things out in their head. Even you need to stay sane while handling everything.
Choose some healthy habits for yourself and your partner
You can go for some daily exercise routine or a helpful sleep routine that will surely help you tackle mental illness. Go for walks and spend some quality time together. You can even take up some art or pottery or dance class together if you think it'll work for them.
Pro tip: Always remember don't lose yourself in all this as its not your job to fix their illness. Be their support system as you may not be able to do it all right for them. Help them to stand on their feet and don't do everything for them!