Some Skincare Tips for Brides from Celebrity Estheticians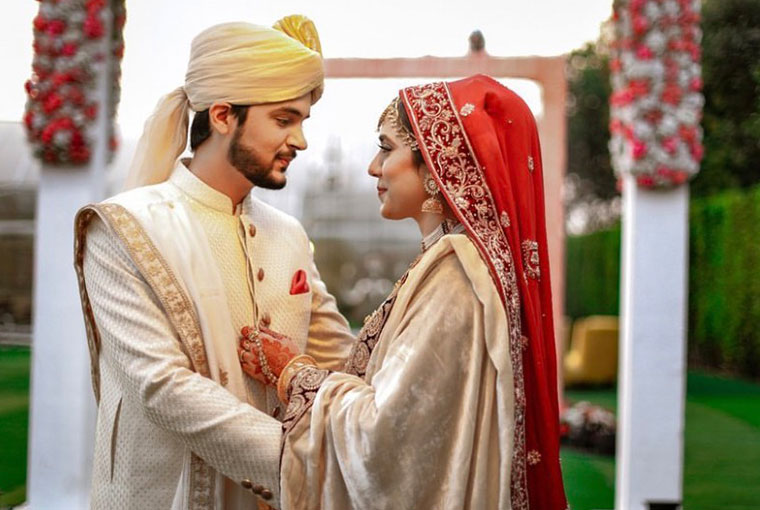 When it comes to weddings there are lots of things that need to be done rightly especially with your skin. Though bridal makeup does wonders on your skin by covering all the dark spots breakouts and redness still you need to put in the effort to give a clear canvas to your MUA to have a flawless wedding day look.
If you want to achieve it then estheticians suggest taking great care of your skin well before your wedding festivities start off. You can't plan a wedding in a matter of few days similarly you can't work magic on your skin to look flawless on your wedding functions. You need to work for days to get that beautiful and picture-perfect skin that start to appear a few days before your wedding. Luckily, you are at the right place to know how to score a head start on prepping your skin for the most special day of your life.
Here are some esthetician-approved skincare tips for brides that will help you achieve that beautiful skin…
Begin with your normal skin-care routine
Just because it's your wedding that doesn't mean you need to start something afresh and stop your normal routine. You need something effective that works for your skin. If you are using a certain sunscreen or moisturizers, then you can continue with them only so that it keeps doing its work.
Regular exfoliation is really necessary
If exfoliation is not a part of your beauty regime, then you need to start doing it at least one or two times a week, that too some months leading up to your wedding. That is the perfect time to get started with it. Regular exfoliation is really necessary to get that great skin as it helps increases cell turnover by bringing the fresh, soft skin to the surface. Just make sure that you don't exfoliate daily, as too much of it will make your skin red as well as sensitive.
Don't experiment with something new regimen just before the celebration
Though you need to make sure that you are cleansing your face twice a day and also removing all your makeup before you sleep and applying all the right skincare products for best results. With all this, it is not recommended to try anything new even if it's a new serum or mask or even a facewash too close to your big day. Trust us this is not the right time to experiment with something new as any bad reaction caused by them may not be reversed. You can't walk down the aisle with some reaction on your face.
Start getting monthly facials
As your D-Day approaching, you need to start getting facials monthly as it will help to get on the right patch with your skin-care regime. You can visit an esthetician that will address any of your skin-related concerns and recommend you with the best skincare regimen as per your skin type as well as the amount of time left with you! They can suggest some good facials, oxygen treatments, microcurrent to tone, tightening and lifting the skin, and LED light therapy, that helps in boosting the collagen in the skin, minimizing the fine lines and wrinkles. Above all, these treatments speed up the healing and add an amazing glow to your skin.
Consider dermaplaning at least two weeks before
Many people go for treatments such as dermaplaning, that helps in the removal of peach fuzz from the skin along with a superficial layer of dead skin. The peach fuzz collects dirt and excess oil that sits on the skin leading to blackheads and further invade your pores. Plus, it also exfoliates giving your skin instant brightening and smoothening of your skin making it flawless.
Picking your breakouts is a strict no-no
There are chances that wedding planning stress may lead to breakouts on your big day. But whatever you do, don't pick… I repeat don't pick, not even touch them! Instead, apply ice or try a  gentle home peel for better results.
The pros have explained exactly what needs to be done to get that glowing, radiant wedding-day skin. So just follow them…