Some thoughtful ways to say thank you to your wedding vendors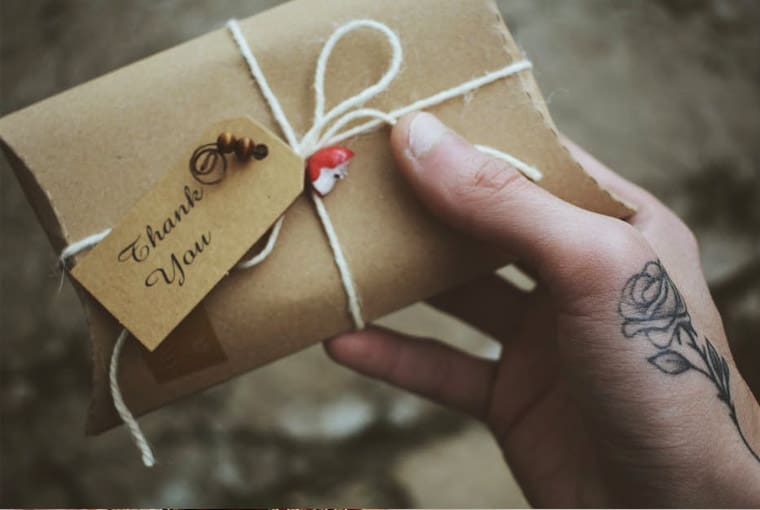 Your wedding vendors are the ones who helped you turn your dream wedding into reality. They are an integral part of your wedding celebration, therefore you should thank them for their efforts and dedications towards your nuptials. There are plenty of ways to express your gratitude such as sending thank you notes, or gifts or meeting in person to appreciate their services. This is also a way to support their businesses even after your wedding day.
Here are some ways that we outlined for you on how to show your gratitude to your wedding vendors for being there for them. Take some inspiration from the below-mentioned ideas so that you can start planning on how to thank your pros.
Writing a Thank You Note
Thank-you note is one of the best ways to tell your wedding vendors. You really need to tell them how much you appreciate their hard work. It should be a personalized card and you can write notes for all of your vendors too. Also, don't forget to highlight certain things that stood out to you during your wedding. You can go for something minimalistic that is chic and modern, so if that fits your wedding style. Just keep it sweet and simple with some calligraphy. After your expressing your gratitude personalize it with your names. You can also add your favourite wedding photo with your thank-you card.
Writing a good review for them on online portals
The best vendor thank you gift is writing them a good review on online portals. All the couples book their vendors by reading the reviews from their previous clients. You can share your experience with the world that will surely help them get more leads in the future. Write them a good word on how they walked the extra mile to give you the wedding of your dreams, also include the favourite aspects of their work. Your wedding vendor will surely be thankful to you.
Share Their Work Online
In the case of wedding vendors, they mostly build their clientele through the word of mouth. You can post your wedding pictures by tagging them so that the world can know how good they are. You family and friends can also book them by looking at their work on social media. Your wedding vendors will surely appreciate your digital support.
Refer them to your family and friends
There are many times that the wedding vendors rely upon their previous clients to serve as references for testimonials. If you loved their services then don't forget to offer yourself as a resource for them in the future. Your pros will also post these testimonials on their social media or website that will help them build trust in their future clients. Also, you can help them get more bookings by referring them to your friends and family for their wedding function. Nothing is better than giving them more business.
A gift will also help to express your gratitude
If you were really impressed by their exceptional services, then you can express it by sending them a gift.  Even something simple such as a gift basket, a bouquet of flowers or a gift card will make their day.
You can do anything you want, but showing gratitude is the best thing to maintain a good bond.