Unexpected Seasonal Wedding Costs That You Should be Aware of!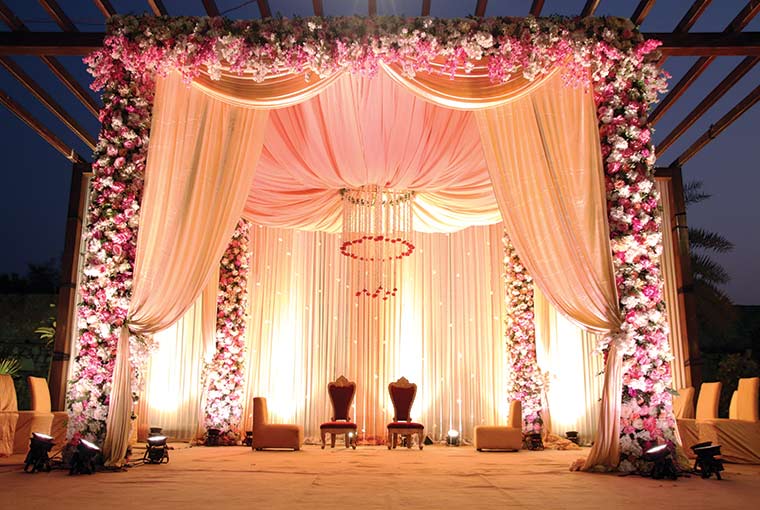 Winter is here and so is the winter wedding season! It is one of the most loved seasons for weddings in North India as it is considered to be a better time as compared to rainy and summer season when it comes to weddings. Also, being the regular peak wedding season you need to know that the cold weather can have a major impact on your plans—and even on the budget.
Winters in the Northern part of India means comfortable conditions during the day and cold weather by the night. You can use this chance of enjoying abundant sunshine and crisp daylight for the perfect for stunning photo backdrops with comfortable sunshine. Winters are also considered to be a romantic setting that makes it perfect for tying the knot. But winter weddings will add extra costs to your budget too.
First thing, that adds cost is the high demand of every vendor service as it is the peak time in Delhi. You must be aware of the fact that in general too, wedding vendors such as wedding venues, photographers, makeup artists etc charge more for a peak date. If we talk about wedding venues they charge either in the form of a higher space rental or a greater cost per person for food. Even if they don't charge more for your wedding during a popular season, you can still run into unexpected charges especially in winters. For example, you may need heaters, barbecues and even winter special food counters that may add the cost. The same thing can happen at summer weddings as you may need special fans or even summer special food counters for the comfort of the guests.
Though getting married at popular dates may not change the quotes from your wedding vendors such as photographer, caterer, or band, but it may affect your plans in other ways. If you are going for a destination wedding or have so many guests coming from other countries and cities that they may have to face higher prices for flights and hotel room.
These are some hidden or unexpected costs that you should be aware of that usually changes as per the season you are getting married in. For winters you can even add some shawls or stoles at the venue for making it comfortable for your guests especially when you are getting married in winter nights. Don't forget to have an all-time functioning coffee counter which will be the most loved counter at your wedding functions.
Therefore, keep some amount of your budget for these extra expenses in the winter wedding season. Yes, when you choose to get married could impact the overall cost of your celebration depending upon the season.
We hope this helps!