What are the dos and don'ts of Pre-Wedding Haircuts and Colours?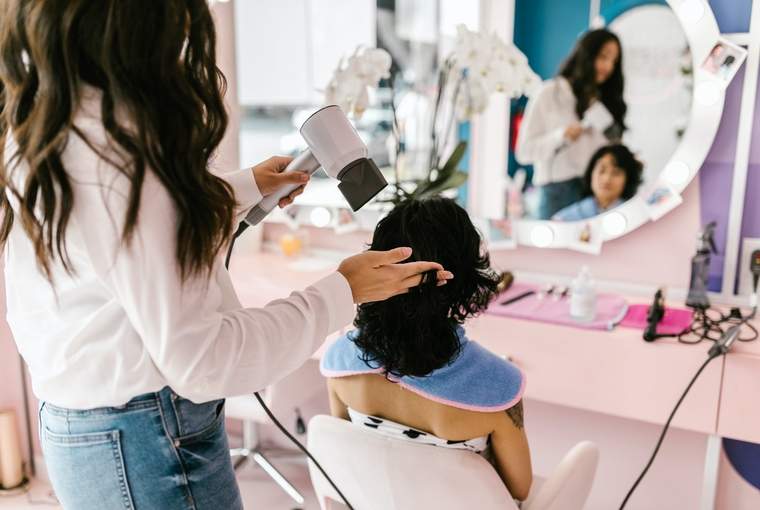 Prepping yourself for the wedding should be as smooth as a cakewalk but as wedding planning is a tedious task, things get a little overwhelming. In all that prepping, you can't forget about your hair as they need to look perfect too. If you are planning on getting a cut before the big day, then you might be wondering how to get it done. Or if you are thinking of getting them coloured then you have to consider so many things before doing it. Here is a list of dos and don'ts that will steer you in the right direction for all of your wedding hair needs including pre-wedding cuts and dyes.
Dos
Always Plan Ahead
When it comes to your haircut, you should take an appointment at least three months before your functions. Start with a consultation as it will help you get the proper service which may help you achieve the look you wanted for your functions. If you are looking for a certain easy up style, then you should not go for layers. Also, try to plan your outfits before that will help you plan your hairstyles. The hair colour depends upon the desired end result. If you are going from brunette to blonde or making another big-deal change then you have to plan months in advance to achieve your desired tone. If you just want to add accents of highlights, then it's best to start three months before.
Be prepared
Though you would be doing as your stylist suggests but that doesn't mean that you will go there with a blank slate. Your stylist should know what kind of outfits you are planning to wear at your functions plus, what hairdos you want with them this will help them to give you the perfect cut as different cuts work with different looks. The same goes for colour, you need to carry pictures of what you want as they are the best way to communicate. You will also want to have an idea of the hairstyle so that you can decide on the need for highlights underneath. There is a chance that you would need extensions, and for that, you need to see if you can get a perfect match therefore prepping before going is important.
Multiple Salon Visits
You must be consulting your stylist for a long time, but it is recommended to get the first real-deal cut two weeks out. When it comes to your wedding you shouldn't be making "drastic changes. Also, with colour touch-ups get it done at least one to two weeks before the wedding. In the case of grey coverage, make the appointment closer to the wedding date.
Must Read – Some Expert Beauty Tips for Indian Wedding Makeup!
Don'ts
Go for something drastic
Always keep in mind that your wedding pictures are going to last a lifetime therefore if you stay within your personal style comfort zone the chances of any goof-ups would be really less. Also, we won't recommend a drastic change right before the wedding, as the results can be unpredictable. If you haven't coloured your hair ever then don't do it one week before your wedding.
Opt for something permanent
As we have said before don't go for something permanent and if you want to try something new then there are less-risky ways to do so. You can go for hairpieces and wigs as they are easy ways to change up a look without locking into anything permanent.
Just keep these in mind and you are good to go!
Read Also:-Wedding Venues in Greater Noida