#BridalGuides: Things you should not forget on your Wedding day!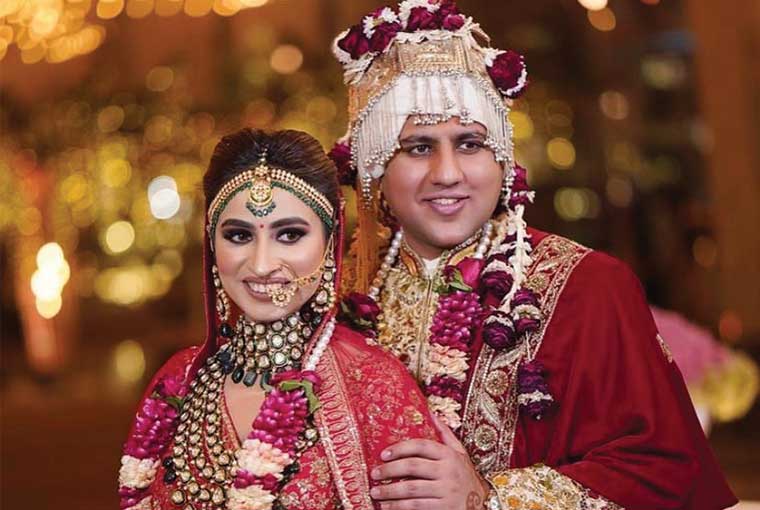 Wedding preps are not easy especially for the brides as they are the centre of attraction of the event. They not only have to take care of themselves and the way they are going to look but also plan the wedding of their dreams. With so much pressure and stress, it's very natural that you being the bride won't be able to remember some important things which can be mess things a bit on your wedding functions.
We know it's easy to think about a lot of things that you may forget while planning the wedding of your dreams but still there are certain things that may slip from your mind on the day of your wedding! It's the most important day when all the planning and execution comes to the place and in that chaos, you can easily forget some things.
To be cautious, ask yourself some questions first… What would you require on your wedding day? How to reduce the wedding day stress? If these are the questions that are bothering you… then here's a little help from our side…
Here are some things that you should not forget on your wedding day!
Don't forget to eat!
In some customs, brides need to fast before the pheras, therefore in that situation, you can have some fruits or juice! It is not advised to sit empty stomach for all the wedding rituals. The wedding would be itself a stressful day, as you have to wake up early and go for your makeup and hair and if you haven't eaten, it will make your day unbearable! So to go through the whole day without any glitches, eat something!
Take some time off for yourself
Wedding preps may make you go into your Bridezilla mode… therefore it is really important to calm yourself on the day of your wedding functions. You should spend some quality time with your family and friends before you get ready for your big day! Give them a hug as they are the ones who made this day as special as you wanted it to be! Express how happy you are to make them feel even more special on the big day.
Must Read – 20 Fun Indian Wedding Games to have the most amazing wedding!
Try to keep some buffer time in hand
I know this is something unheard of but keeping a buffer time for every task on the day of your wedding functions will help a lot. We are all aware of the fact that people are a bit careless about time in Indian weddings. Therefore, build in 15 mins into each task including getting ready, dressing up, pictures, pheras up to your bidai. This will keep you grounded and punctual at the same time.
Have your own Wedding Day Team
You should have your own Wedding day Team even if you have a big team from the wedding planner! This team can consist of your friends/cousins who would keep a track of all the wedding day tasks! You can divide them as per the tasks such you can have two people with you, two on each vendor such as caterer, photographer, DJ and so on! You can even tell your siblings to keep an eye on your parents and in-laws in case they need help. This will surely lay the burden off you!
Keep a list of all your vendors handy
This pointer we have mentioned in our previous blogs posts too! Always keep a list of your vendors with their contact numbers and with that distribute a copy of this list with other members of your family too! Though we pray everything goes as planned but if something pops up then your family can handle them without calling you again and again. Opt for google sheets for smoother functioning!
Don't Forget Backups
Backups are really important! Don't forget to carry backups for lingerie, shoes, an extra dupatta and even a blouse. We know you can't have an extra lehenga but if you are opting for something lighter, then have a backup for that too. Any accident tends to happen in haste. So be prepared!
If we are missing anything please do tell us in the comments below!