#CouplesGuide: Some wedding tips for newly married couples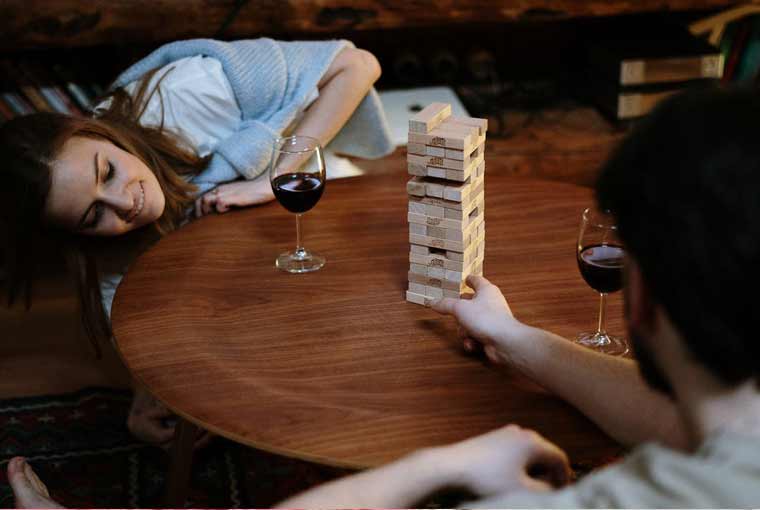 Being married is not easy. The new life and new family can be a little overwhelming. Newlywed couples tend to face difficulties Though in the beginning, every couple make promises to be transparent to each other the first year of marriage is incredibly important and your future happiness depends on it. You can develop bad habits that might trap them later. It's a time to establish good patterns and some ways of being together that will continue for the rest of your marriage.
So, here are some tips that will help you thrive in your first year of marriage…
Turn your house into a home
You need to create a space where you two can actually spend your life together. It really matters that your space has a homely feel rather than just like an office space or a hotel. Just make it warm with your love and personalised with some thoughtful décor stuff like your pictures, candles, souvenirs from your trips and so on. Try to make it happy and cosy!
Romance is the key!
This is what French believe it and we also think this helps a lot. Make each other your top priority and give each other all the time. Quality time and romance play a major role. Communicate and don't stay engrossed in your phones all the time. Dress up for each other and have some romantic dates to keep the romance alive.
Don't be harsh on yourself
Trust us, nobody is perfect and neither every day would be. Just communicate your imperfections and difficulties. There would be some days that would be difficult but that doesn't mean you need to make it difficult for your spouse too. Also, don't overthink about the thought that if you have a stronger marriage or not. Things will get stronger in their course of time.
Being a little vulnerable doesn't hurt sometimes
We understand that you are strong and you can take care of yourself but you can totally go for your spouse's shoulder sometimes and lean on it for some support. Let them take care of you as it will surely make your bond even stronger.
Being thankful
Complaining about marriage is one of an integral part of life. You need to understand that having unreasonable expectations from your spouse may lead to making comparisons with others' that will, in turn, make you feel unsatisfied. Instead, you need practice gratitude, being truly thankful for the even little things will surely make your relationship stronger.
Don't forget yourself
As we also mentioned earlier that marriages are not easy which further makes people lose themselves in it. You can easily nurture your husband and your relationship and amidst it is easy to forget about nurturing yourself. So take some time for yourself and focus on your well-being too.
Having an adventurous side is important
Most of us are a bit scared of our post-marriage life. The mood may seem a dip, therefore, you have to try and keep that excitement alive in a marriage. It is advised to continue having adventures with your spouse. Keep learning, growing and trying new things together.
Trust us, you're in charge of your own happily ever after.