How brides can survive a Winter Wedding like a pro?
Winters are here… like never before! We are all fond of Winter Weddings as they are sweat-free and we don't need air conditioners all the time to survive. But there are certain hassles in winter weddings too. Being the bride, you girls have to brave the cold while also looking stunning on your wedding day. Winter Weddings are all about facing that cold weather during the whole celebration. But don't you worry you can still nail that perfect winter bridal look without looking weird. 
The best thing about getting married in winters is that you can get ready without any hassle and look all beautiful, fashionable and photo-worthy. Plus, you can don bold colours, off-beat fabrics as well as silhouettes that can keep you warm without compromising with your bridal look. Above all, even your makeup will be in place even after dancing for hours in winters. 
So, here are some fashion ideas for the winter brides so that they can survive their wedding without shivering or sacrificing their fashion choices…



Go for Winter Friendly Fabrics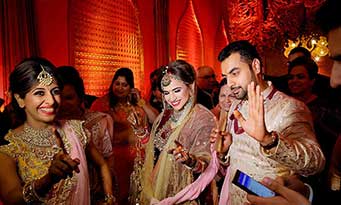 The best thing you can do while finalizing your winter wedding look is selecting a winter-friendly fabric for your wedding lehenga. A warmer fabric will such as velvets, silks, raw silk, crepe, organza, thick khadi and satin help you survive your winter wedding. Also, these materials last well through the cold weather and the best thing about these fabrics is that it is available in a myriad of designs that will make you look glamorous.



Closed Necks for your Blouses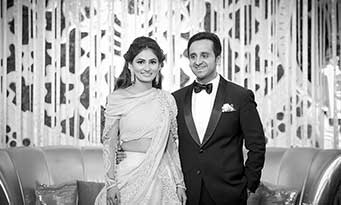 In winters you can go for closed neck blouses that are a raging trend nowadays. Even Deepika Padukone wore a closed neck blouse with her majestic House of Angadi saree for her Bengaluru reception. This neckline will make you look all chic and also keep you protected from the cold winter winds.



Donning a Shawl with your Wedding Lehenga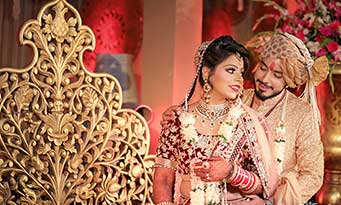 We are all in favour of donning two dupattas with your bridal lehenga and they not only look beautiful but also very practical. So, in winters you can add a lovely shawl made of velvet, cashmere, pashmina or silk instead of a second dupatta. Add this shawl would be more practical and a trendy thing to do to style your winter wedding look. 



Blouse with Regal Full Sleeves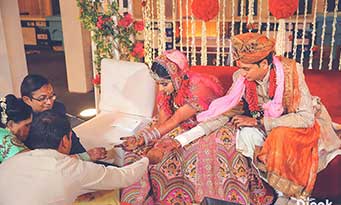 Full sleeves are a total love! They not only look regal but will also help you to cover up your arms beautifully. You can ask your lehenga designer to offer you extra fabric or stitch a full sleeves blouse. Additionally, ask them to line your blouses that will add protection against the cold. You can even go for plain, or customise them exquisite sequins to look all pretty.



Hydrated Skin and Makeup is a must!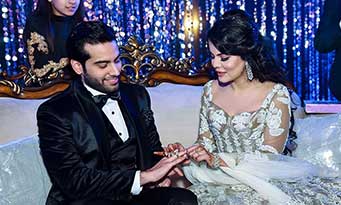 If you want to have flawless skin for your winter wedding then you have to keep it hydrated. Drinking water would not be enough as you also have to follow a skin-care regime to keep your skin hydrated. Visit a derma that will help you get the perfect skin for your D-Day! Just follow their hair and skincare tips to have a supple skin on your wedding day. Having hydrated skin will mean no dry patches during makeup, which is a common issue faced by the winter brides.



Style your Lehenga with a Jacket or Cape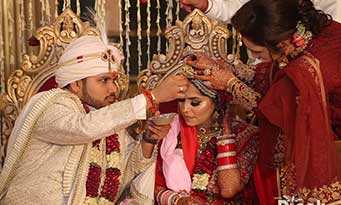 Jackets with Indian wear are so in. You can style your wedding outfit with a jacket or a cape. This would not only look stylish but will also keep you warm. Get a nice jacket designed with your lehenga to add a style quotient to your look. 



Quirky Footwear to Keep you Warm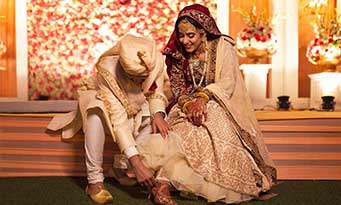 Uncomfortable high heels for the wedding day are a total passé! The new-age brides are now embracing unique and quirky footwear options for their weddings. They are opting for embellished juttis, sparkly sneakers, layered boots and even studded close pumps to make a statement. 
Pro tip: Don't forget to wear a pair of socks or stockings for extra protection against the cold!



Also, read: Winter Wedding Décor Trends to Watch Out!