How to face the dilemma of inviting toxic family members to your wedding?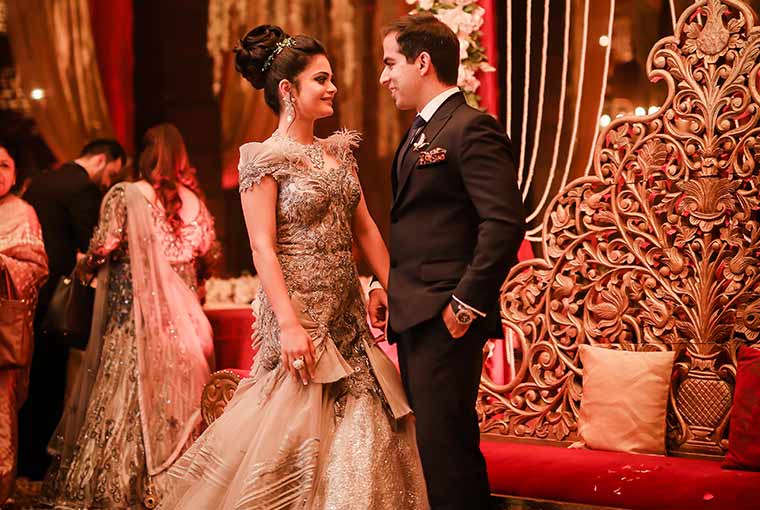 We all would agree to the fact that weddings are one of the strange and fun ways to bring in your family drama to the surface (trust us, it doesn't just happen in Indian weddings but it's a universal and pretty much inevitable thing that is unavoidable). While planning the wedding the family insists on sending invites to all the relatives and sometimes you have to make some exceptions to this decision, but it won't be that easy.
Here are some of the cases when you should definitely leave a toxic relative off your guest list.
When you don't know will it save the relationship! (before or after your wedding)
We totally understand the situation when you have to celebrate the most important moment in your life with the people you dislike or haven't interacted with them in a while even though they are your relatives. But if you don't invite them to your wedding, then it might ruin your relationship, forever which is again a very complicated situation. So, just ask yourself: Is it worth not inviting that toxic family member to your wedding, even if may hurt their feelings? Or will you be able to or want to salvage the relationship at your wedding? Or will you be meeting them at future family functions, or if leaving them will bother your parents?
Just consider the thought of mending things with them and also, before making any final decisions, the potential repercussions should be kept in mind.
If inviting them to the wedding will make things uncomfortable for you or the other guests
There are some situations, where there is no possibility of patching things with that person. In such situations cutting them off the guest list can really be helpful in avoiding the unwanted drama at your wedding. This can be the case when you just can't compromise with your own peace of mind as that person may have done some emotional damage to your or your family in the past. Therefore, is such cases you should not force yourself to invite them just because you share a little bit of DNA. It's your wedding day, so do what makes your gut says to you.
When you are paying for the wedding
Usually, it's the couple's parents that pay for the wedding and in this situation, you are pressured into inviting those unwanted guests. All you can do is convince your parents to do as you desire as you are the one who is getting married and you don't want to ruin your moment. But if you and your partner are paying for the wedding then you can make your decision not to invite someone.
We hope these tips will help you solve the dilemma you are facing while making your wedding guest list.
Also, read: An Essential Post-Wedding Checklist For All The Brides!