How to nail a pre-wedding shoot in an arranged setting?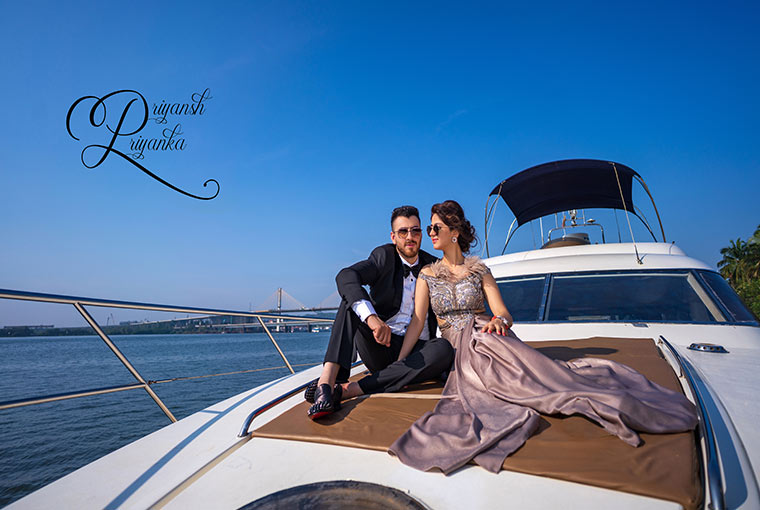 Pre-wedding shoots are a rage nowadays, therefore every couple-to-be wants to get it done to have some beautiful memories before their wedding. The couple who are having a love marriage have it easy as they have that built-in chemistry that looks really romantic on camera. On the other hand if one has found their partner through an arranged setting then there are chances that they have to struggle a bit in knowing each other. Plus, it may get a little tricky when they are planning to get your pre-wedding shoot done.
Usually, couples go through awkward silences, nervousness, and hesitation that arranged marriage couples undergo. In an arranged marriage scenario, the soon-to-be-married couple is undergoing sudden life-altering changes that may be a little overbearing therefore it is really important to have a good time and relaxing ice-breaking routine of a pre-wedding shoot. The photographer will have a keen eye who would be able to notice for such details, therefore, they will help out in working with arranged marriage couples for the pre-wedding shoot.
So, here are some tips for all you arranged marriage couples to handle all the awkward moments with élan!
It is really important for the couple to help their photographer to choose a location as well as the theme of the shoot as they should feel comfortable in their own skin.
Get your shoot done at some Amusement Park. This place will help you break the ice where you can live your childhood again and open up with your soon-to-be partner
You can also get some pre-wedding shoot done while cooking together. You can have some candid shots while being a bit playful in the kitchen. It will not only be fun but it would a touch of Bollywood style romance that may imbibe in between the two of you
Couples can also go for some playful theme. We are all aware that games usually include little fights which may help you built a strong bond friendship for a lifetime. All you need to do in pay the game and pose for photographs with it so that your photographer can capture the real emotions with this pre-wedding shoot!
We hope these tips will help you guys break the ice perfectly at your pre-wedding shoot and it will also help you to know each other better while having the time of your life!
Read Also : Simple Workplace Ethics That All Brides-To-Be Must Follow